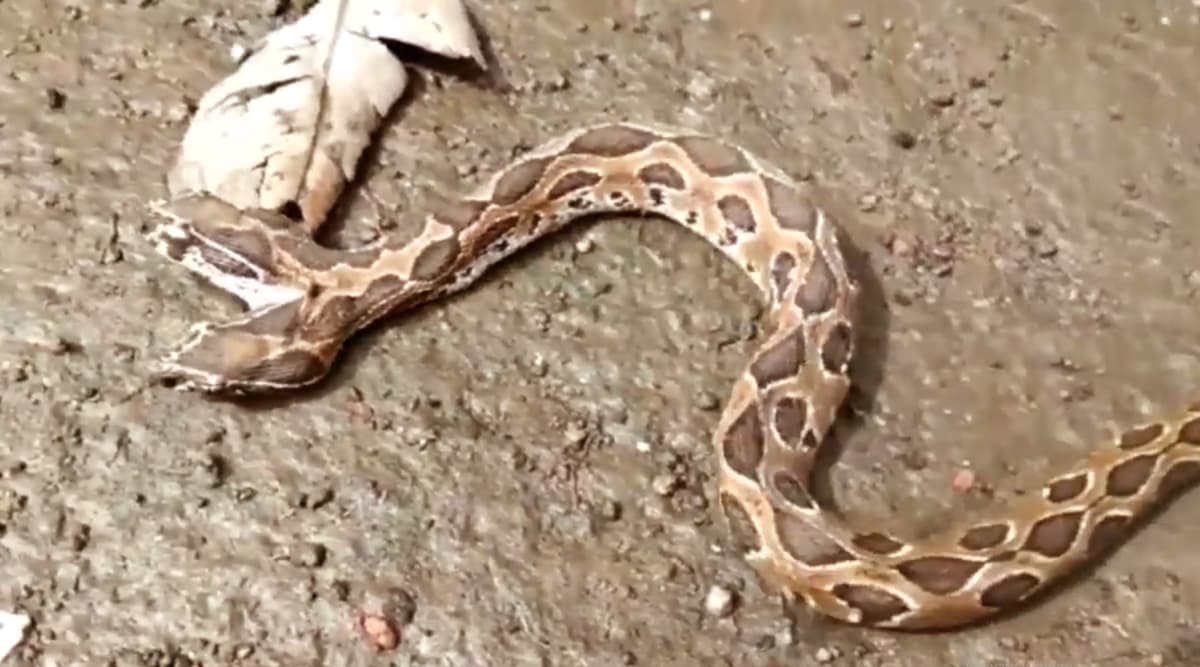 Bengaluru, October 7: Life has many surprises in store, but a snake is one of the least expected of them. This particular incident took place on Saturday. A parcel was sent from Delhi to Bengaluru in an electrical shop. When the store boys opened the box, they found a snake inside it to their dismay. The incident took place at the Helation Lamps in Bengaluru, reported The Times of India. White Cobra Rescued From Coimbatore and Released in Madukkarai Forest, See Pics of The Rare Snake.
The employees initially thought the box had toys. The box was supposed to have lights in it as well. Considering that the festive season is already underway and that Diwali is approaching, the workers in the shop did not doubt the box. West Bengal Forest Guard Poses With King Cobra, Wraps Venomous Snake Round His Neck; Watch Video.
However, when they opened it, they found a live snake moving inside the box. The sight shook the daylights out of the store workers.
Watch the Video Below
The reptile was a two feet long snake and looked panicked. A snake rescue person had to be called to deal with the situation and get the snake away. It is not clear how the snake was in the box and how. The owner of the store said that they are not aware how the reptile entered the box.