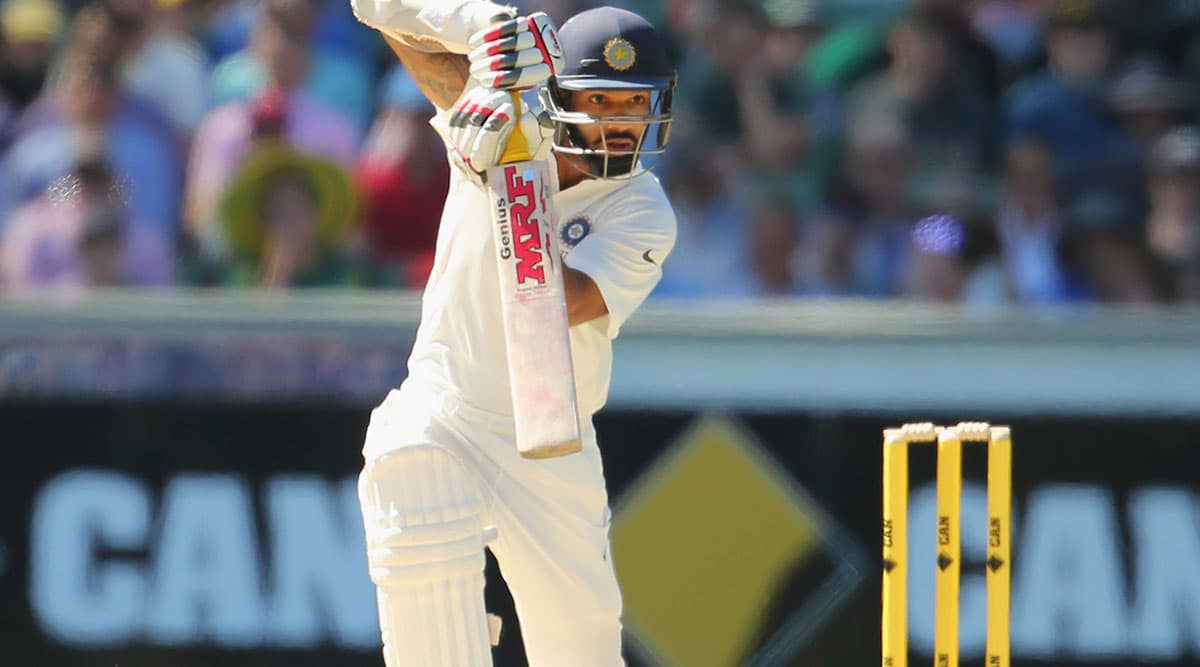 India's dashing opener Shikhar Dhawan has made a thumping return from injury and has a struck a brilliant century during the Delhi vs Hyderabad clash in Ranji Trophy 2019-20. Opening the innings for Delhi, the left-handed batsman looked at his prime and toiled the opposition bowlers to all the parts of the ground. Other than Dhawan, all the top-order batsmen failed to settle their feet and were getting dismissed for low scores. However, the 34-year old wasn't ready to put his guards down and he brought up 24th ton in First-Class cricket. Dhawan is still going strong in the match and will look to guide Delhi to a massive first innings total. Shikhar Dhawan Says 'You Know My Nature, I Don't Think Like an International Star.'
Dhawan sustained a cut in his left knee during the Syed Mushtaq Ali Trophy 2019 and was subsequently ruled out of the T20I and ODI series against West Indies. However, he is included in the India side for the T20I and ODI series against Sri Lanka and Australia respectively and will look to leave a significant mark there.
In the absence of Dhawan, KL Rahul made full utilization of the opportunity he got and played some blistering knocks against the Caribbeans and Dhawan will certainly have to prove his mettle again to become India's first-choice opener in white-ball cricket. In the upcoming series, however, Rohit Sharma is being provided rest which means Dhawan is likely to open the Indian innings alongside Rahul and will look to make best of the opportunity he got.
Speaking of the Delhi vs Hyderabad Ranji Trophy clash, Delhi were batting at 269/6 stumps on Day 1 with Shikhar Dhawan (137) and Kunwar Bidhuri (22) being the two batsmen present at the crease. They will eye to post a big innings total in order to get the upper hand in the match while the Hyderabad bowlers will look to wrap up the tail as soon as possible.