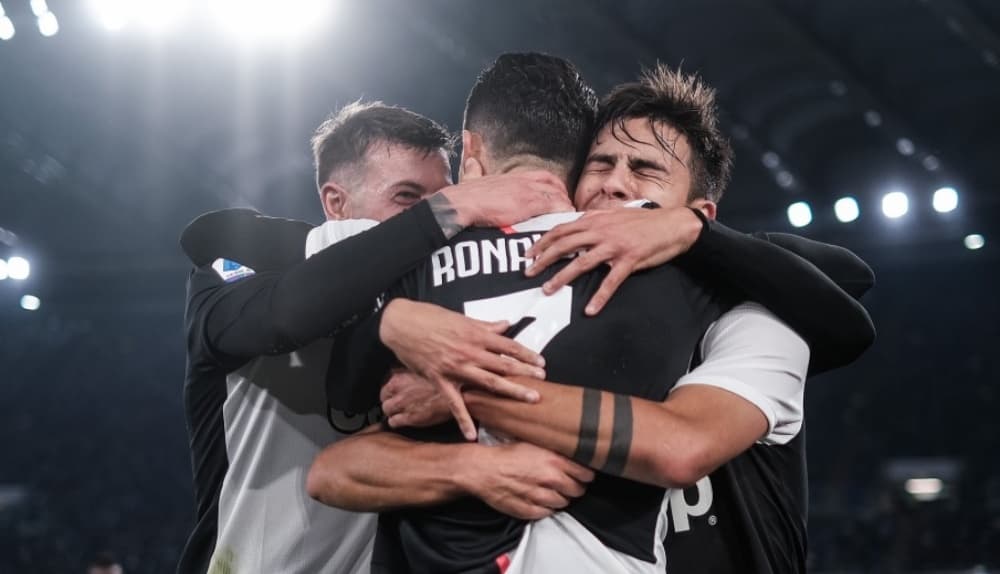 Juventus suffered from a heartbreaking loss against Lazio last night by 1-3 in the Serie A 2019. Cristiano Ronaldo scored the first goal at the 25th minute but Luiz Ramos Marchi, Sergej Milinkovic Savic and Felipe Caicedo were the ones who registered their names in the scoresheet and sunk the Bianconeri. Now, after the heartbreaking loss, Paulo Dybala posted a picture of himself alongside Cristiano Ronaldo and another teammate. But the snap had an interesting caption with it. Dybala posted a motivational message for the team and said that they need to be together and work on what is coming in future. Juve Defeat at Lazio Throws Open Serie A Title Race.
This is the first time that Juventus has tasted a defeat in the Serie A 2019-20 season. Juventus had remained unbeaten in the last season as well. Not only the team but also the fans are quite surprised by the defeat. After the match, Paulo Dybala put up a motivational post for the team. But first, check out the goal by Ronaldo below:
Beautiful Cristiano Ronaldo goal against Lazio. Superb pic.twitter.com/csOanpx74G

— Mr Punk 🔗 (@IamMrPunky) December 7, 2019
Here's Paulo Dybala's message
In questo momento bisogna stare uniti e pensare a quello che viene. Lavorare di più e migliorare per crescere ⚪️⚫️ #finoallafine pic.twitter.com/aJKfWwq5KC

— Paulo Dybala (@PauDybala_JR) December 7, 2019
After the match Juventus boss, Maurizio Sarri admitted that the team was careless and they paid for their mistakes. "We were punished by certain incidents, following a great first half in which we dominated without conceding anything to Lazio. I don't think there was a different approach in the second half, it was normal for them to increase the pressure, but we had Dybala's opportunity which could have taken us to 2-1," he said.