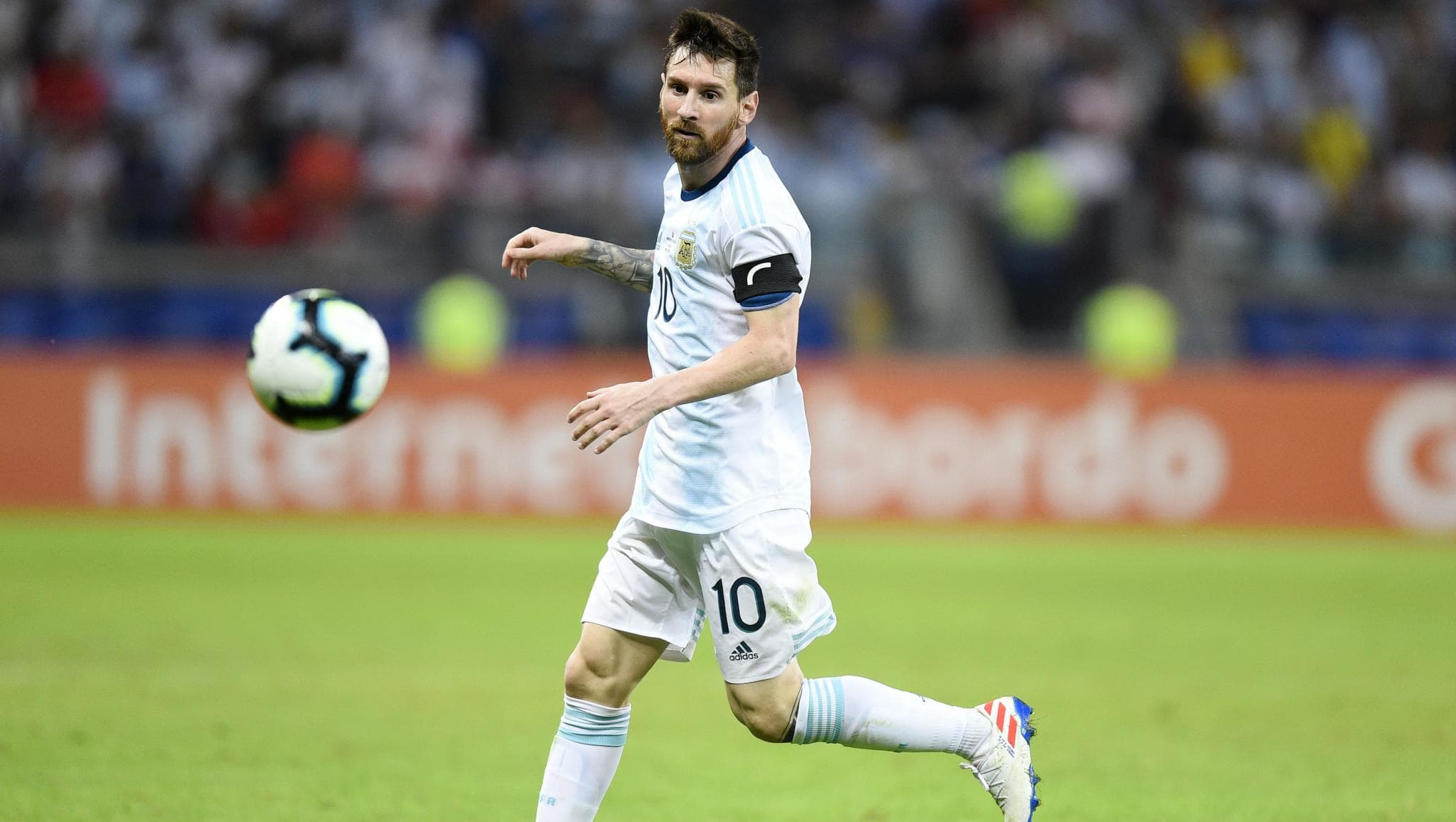 Writing and rewriting history seems to be a regular day at the office for Lionel Messi. Now, the Barcelona striker is about to script yet another history as he will step on the ground for the Champions League 2019-20 game against Borussia Dortmund. Messi will become the second most player to have played the highest number of games. Xavi Hernandez made 767 appearances for the team. With the fact that Messi's contract extends up to 2021, he could very well surpass the former Barcelona player. Lionel Messi Practices Flip Bottle Challenge With Son Ciro Ahead of Barcelona vs Borussia Dortmund Champions League 2019-20 (Watch Video)
This is Messi's 16th season with Barcelona and the striker has given a plethora of moments to rejoice to the club. He joined the Catalan giants in the year 2004 and averages close to 44 games per season. Winning 34 trophies -- including 10 league titles, the Argentine averages close to 38 goals per season. While speaking about his journey in Barcelona, Messi said initially it was quite hard to adjust in the club. He moved to Barcelona in the year 2001. He also went on to mention that injuries bothered him quite a lot in his career.
While speaking about his dream while working with Barcelona, he said, "I was in Barcelona for about 15 days and then I returned to Argentina. After a few months, they called me and I said yes, that I was willing to come. Let me come here and start my dream in Barcelona. It was happiness for me and my family."