When Mukul Nagpaul was about to complete the last 500m of the Ironman Triathlon at Langkawi, Malaysia, little did his fiancée Himani Grover know that two finish lines lay ahead of him. One that will clinch him the title of Punjab's first Ironman, another that will mark a new chapter in both their lives. Mukul won hearts not only by completing the toughest triathlon in the world, but also by dropping down on one knee and proposing to Himani at the finish line. And she said yes! With the win and the proposal, Mukul and Himani's joys were doubled, especially considering how tough the year was for the two. Patrick Lange Wins 2018 Ironman World Championship Triathlon in Record Time, Proposes to Girlfriend After Victory, Watch Video.
Mukul is a former national-level badminton player who was inclined towards fitness all his life. Like many others his age, he too had his eyes set on clearing MBA entrance exams. But a sports-related injury changed the course of Mukul's career forever, and he became a full-time trainer. He eventually founded PMF training. 7 Facts About One of World's Toughest Sporting Events.
Watch Video:
So how did Ironman happen? For the uninitiated, the Ironman Triathlon is possibly the toughest one-day sporting events in the world. Participants are expected to complete a triage of races – a 2.4-mile swim, a 112-mile bicycle ride and a 26.22-mile marathon race.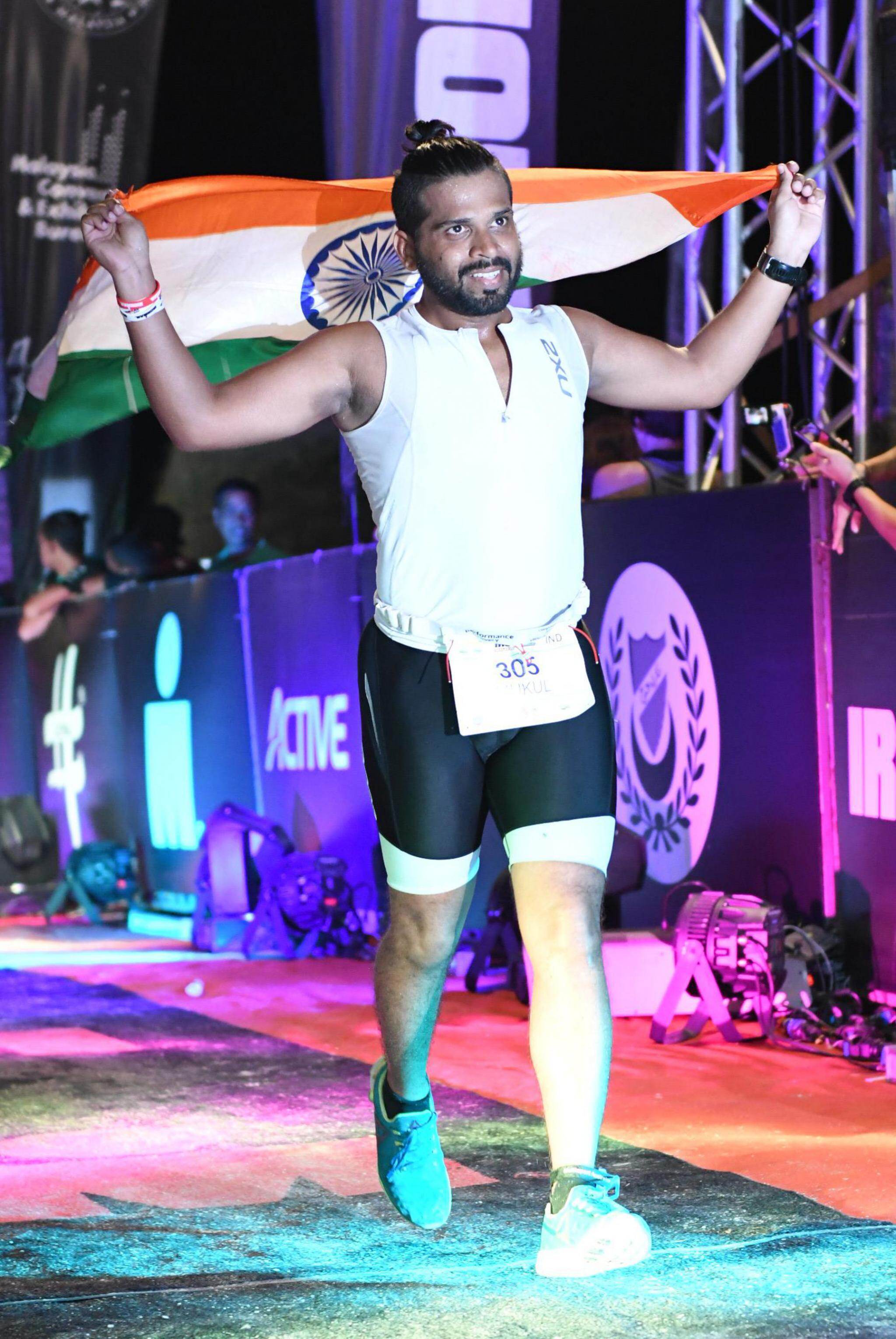 Mukul's interest in the sporting event was piqued when he watched a video of a father-son duo Team Hoyt. The two participate in tough, athletic events together and were inducted into the Ironman Hall of Fame in 2008. Mukul was moved by the fact that the son Rick had cerebral palsy and getting him to participate in athletic events was his dad Richard's way of building his confidence. Sports and Indian Independence Day: A Look At All Glorious Moments for Athletes of India on 15th August.
Inspired by the duo, Mukul prepared hard for the Norwegian Ironman Triathlon of 217. "I knew my swimming skills needed improvement, so I focused more on that," he reveals. He trained for hours, but in the end, his hopes were dashed when his visa got rejected. The incident broke him. "I was so dejected that I quit training for a very long time," he says.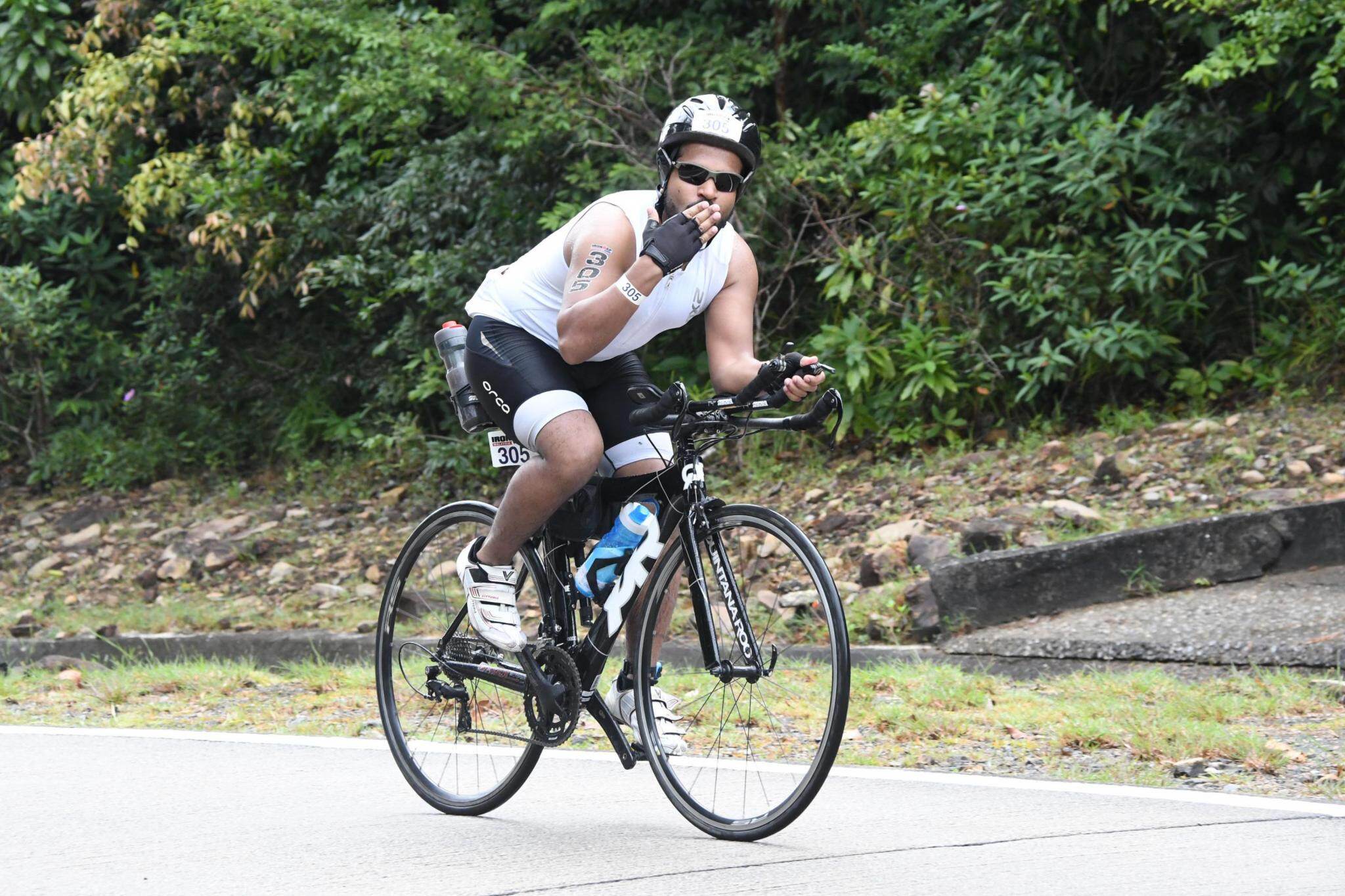 But dejection couldn't keep him down for a long time. He bounced back and started training with renewed vigour for the Ironman Triathlon at Langkawi, Malaysia. And the rest is history! He finished the distance in 16 hours and 41 seconds.
From a trainer's perspective, Mukul advises new runners to follow the correct scientific methodology to increase both speed and endurance. To build stamina, he recommends that they go on slow long distance runs, interval runs, and tempo runs. Although Ironman is mainly a test of endurance, strength training is important to maintain stability and strength. Taking proper rest, following a warm-up and cool-down routine and having patience – these are the three things he recommends Ironman aspirants.
But training for one of the toughest sporting events doesn't involve only physical training – although it's a big part of it. "There's a whole lot of mental preparation that goes into it as well," he reveals. Preparing for Ironman requires immense mental strength. "Many people make the mistake of expecting results too soon. When they don't see it happening, they quit. I don't want anyone to make that mistake," he says.
With the Ironman title in the bag, Mukul now looks forward to a new chapter in his life – getting married to his fiancé. "She has been with me and seen me through all the ups and downs since I began training. As I approached the finish line, I could not only feel my own tears but also see hers as she cheered for me," he gushes about Himani.