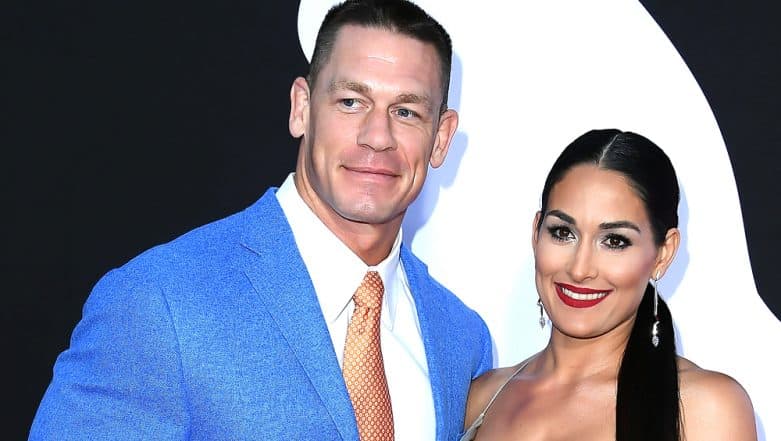 Ouch! This one has broken our collective heart in a jiffy! WWE champ John Cena has split with 6 year long Fiancee Nikki Bella, and we just refuse to wrap our head around this bit of info. What's even more unfortunate is that Cena is plain sad and even heartbroken. Cena fans remember the engagement ceremony that unfolded in a unique way but now the duo's split is agonizingly painful!
The 40 year old shared a pic of The Simpsons' Comic Book Guy character with these words- Worst Day Ever! Ouch! it hurts, his fans must be saying too echoing the sentiments.On Sunday, John Cena tweeted an inspiring quote from Walt Whitman: "Keep your face always toward the sunshine — and shadows will fall behind you. Anybody feeling down, check out #WaltWhitman has always been a helpful voice in times of crisis. Beautifully wild thinker, and was certainly onto something with ideas like these," mentioned Cena in his post.
In his interview to US Magazine John Cena had clearly stated that love is hard to come by. "Don't ever think that love is easy," he continued. "Love is beautiful, but we've had to come to the realization after being together for five years that love is not easy. We work every day on us.
Anybody feeling down, check out #WaltWhitman has always been a helpful voice in times of crisis. Beautifully wild thinker, and was certainly onto something with ideas like these. pic.twitter.com/tGl3p9smFl

— John Cena (@JohnCena) April 15, 2018
He continued in the same interview"We have our problems just like everybody else. Some of our problems are very public, some of them aren't. But we work every day on us. Anytime I get upset, I always just realize that I can't live without her and I love her and that's why I cave in on a lot of stuff."