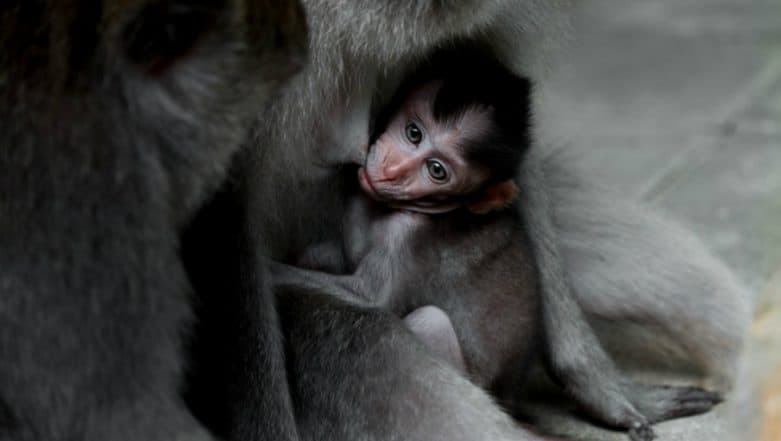 In the world's population of critically endangered lowland gorillas, Moscow Zoo has welcomed its latest tiny inhabitant, snuggling in her mother's arms, feeding and sleeping. 23-year-old Kira and 20-year-old Vizuri gave birth to this baby girl who reportedly weighs 1.5 kilograms and at just 40 centimetres tall who is barely bigger than her parent's hands. The baby is doing fine living with her parents and the other welcoming gorillas at the zoo. This will be the fourth baby that Kira has given birth to. Her eldest son now lives in Warsaw, another Ben and her third child live in Moscow. Koko, the Gorilla Who Used Sign Language & Loved Cats is Dead at 46. 
According to the Moscow Zoo, Gorillas do not have a specific breeding season. Pregnancy period lasts for about 250 to 270 days, and usually, females have one infant at a time. The newborn baby at the zoo has increased the number of gorillas who are taken care of by the authorities. A zookeeper Natalia Astakhova told the Reuters, "She (the baby) is now ten days old. The female gorilla is quite experienced, it's her fourth child. She raised and fed them all herself. We had no problems with her, so we don't expect any difficulties." As of now, the Moscow Zoo has not provided much information about their new member.
Mother Kira and father Vizuri have come from the British Krefeld Zoo, and Switzerland's Basel Zoo are both settled in Moscow. Gorillas are the biggest and most peaceful great apes. However, the endangered western lowland gorilla is named in the International Union for Conservation of Nature (IUCN) Red List of Threatened Species. According to the World Wildlife Fund, over the last 20 to 25 years, the gorilla's numbers have declined by more than 60 per cent. Ebola virus, poaching and deforestation have affected the African natural habitats. The Association of Zoos and Aquariums estimates that there are currently around 125,000 western lowland gorillas, with 550 of them living in Zoos.