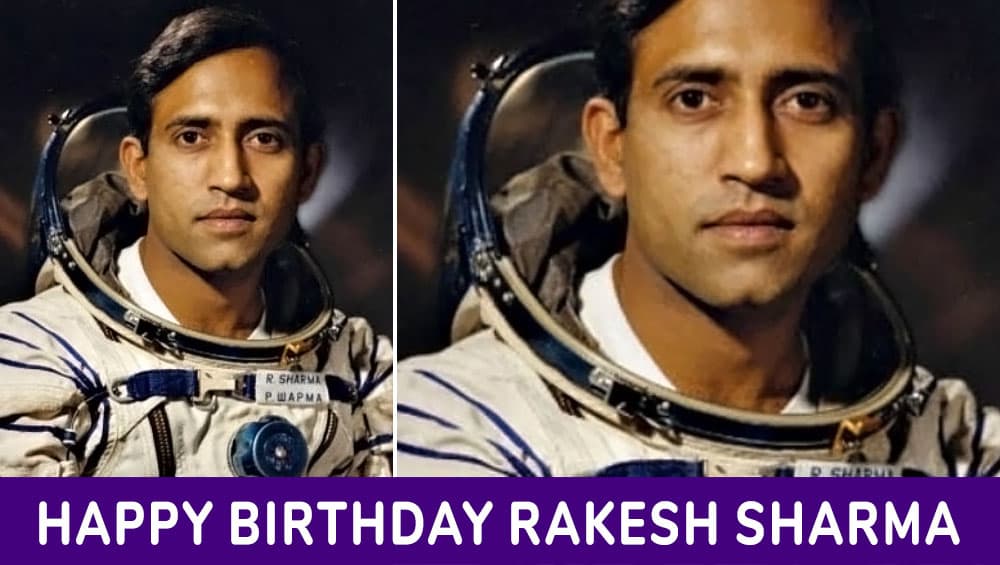 New Delhi, January 13: Rakesh Sharma, the first Indian citizen in space, celebrates his 71st birthday today. Sharma was born on January 13, 1949 in Ludhiana, Punjab. He was a former Air Force pilot who flew aboard Soyuz T-11, launched on 2 April 1984. He was on a week-long mission to space station Salyut 7. After completing his education he joined as a cadet with the Indian Air Force in the year 1966. He was just 18 years of age then. He was later appointed as a test pilot by the Indian Air Force. Throwback Video! 'Saare Jahaan Se Achha', Rakesh Sharma Tells Indira Gandhi From Space on April 3, 1984.
He was outstanding at his job and in the year 1982 he went to become a cosmonaut and go in space as a joint program between the Indian Space Research Organisation and the Soviet Intercosmos space program.
On his 71st Birthday Today, Let Us Know Some More Facts About Rakesh Sharma
1. Rakesh Sharma Joined The Indian Air Force As A Pilot In The Year 1970.
2. In The 1971 Bangladesh War, He Flew 21 Combat Missions In A MiG-21.
3. Sharma Was Selected As A Cosmonaut For A Joint Soviet-Indian Spaceflight.
4. On April 3, 1984, He Flew On Board Soyuz T-11 With Two Soviet Cosmonauts And Spent 7 Days, 21 Hours and 40 Minutes Aboard the Salyut 7 Orbital Station.
5. While In Space, He Performed Various Experiments Along With His Team. He Also Experimented With Practising Yoga And Studying Its Effects On The Body in Space.
6. Sharma Is Also The Recipient Of India's Highest Peacetime Gallantry Award The Ashoka Chakra.
7. Sharma Is Known For His Reply "Sare Jahan Se Accha" In Response To Then Prime Minister Indira Gandhi's Question of How India Looks From The Outer Space.
8. He Joined Hindustan Aeronautics Limited (HAL) In 1987 And Retired From Flying In The Year 2001.
9. He Quit HAL in 2001 And Became Chairman Of The Board of Automated Workflow, A Process-Management Company In Bengaluru.