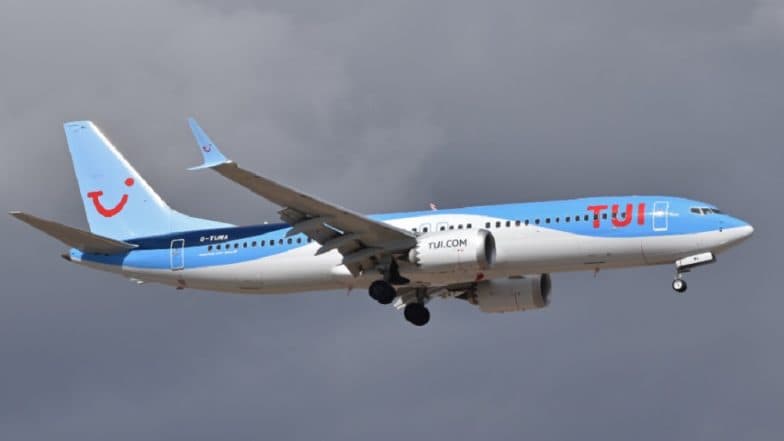 Toronto, March 15: The US Federal Aviation Administration has ruled that all Boeing 737 Max-8 and 9 aircraft will remain grounded at least until May in order to get a software update tested and installed. US Representative Rick Larsen said the software upgrade would take a few weeks to complete, and installing it on all the aircraft would take "at least through April".
The update will address what could have been the cause of the crash of both the Lion Air Flight 610 in Indonesia last October and the recent Ethiopian Airlines crash in Addis Ababa—the Maneuvering Characteristics Augmentation System's (MCAS) reliance on a single sensor to determine whether the aircraft is entering a stall.
The MCAS software update includes a new "enhanced flight control law," a Boeing spokesperson said, which "incorporates [AOA] inputs, limits stabilizer trim commands in response to an erroneous angle of attack reading, and provides a limit to the stabilizer command in order to retain elevator authority." The software update would now bring in multiple sensor inputs to determine whether adjustments to the flight controls are necessary, and give the pilot direct control to override any automatic adjustments.
The FAA decision comes after a review of satellite data from the fatal Ethiopian Airlines crash which seemed eerily similar to the Lion Air crash in Indonesia. After reviewing the data "it became clear -- to all parties, actually -- that the track of the Ethiopian Airlines flight was very close and behaved very similarly to the Lion Air flight," agency Acting Administrator Daniel Elwell said on Wednesday.
The data was provided by Aireon LLC, a non-profit company that guides air traffic in Canada.
Boeing has sold 371 aircrafts of the 737 Max 8 and 9 models to airline firms across the world which have now all been grounded.