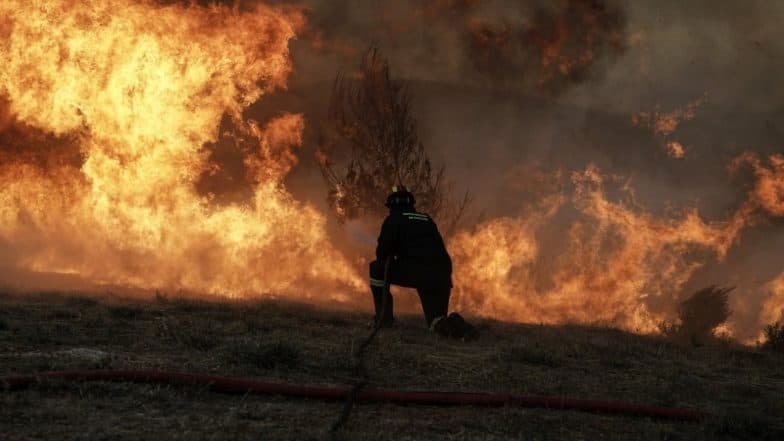 Chico, November 9: A fast-moving wildfire in Chico, North California, burned a hospital, hundreds of homes and led to the displacement of thousands on Thursday. Quoting sources, Khaleej Times mentioned that the wildfire was driven by strong winds and dry conditions. The blaze swept through the town of Paradise and threatened nearly 26,000 residents, residing in the area with flames measuring 50-foot high.
The blaze which began early on Thursday would further add to the list of worst wildfires that have been occurring in California over the past years. The flames have already destroyed 621,743 acres (251,610 hectares), nearly twice the amount during the same period of 2017 and nearly triple the five-year average, Khaleej Times reported. Plane Crash Ignites Wild Fire in US State of Nevada.
The situation is gradually getting worse with time. Escape routes near the city have been blocked leading to more traffic accidents in the area. No deaths have reported till now.