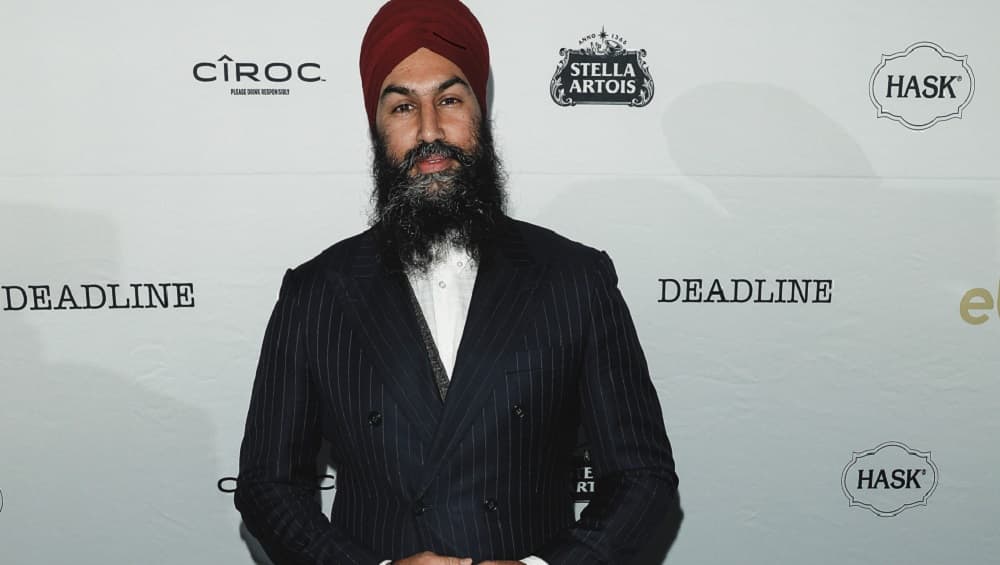 Ottawa, October 23: With the federal elections in Canada just concluded and Indian-origin Canadian Jagmeet Singh-led New Democratic Party (NDP) emerging as the "kingmaker", another interesting report has arrived. Data reveals that 18 Sikhs leaders were voted to the Canadian Parliament in the recently-concluded federal elections, which is five more than the Indian parliament.
Comparing the number of Sikh parliamentarians in both India and Canada in their respective lower houses, the later has more Sikh lawmakers than in the Lok Sabha. In India, only 13 Sikh parliamentarians were chosen in the Lok Sabha elections, while the voters elected 18 Sikh lawmakers in the federal elections of Canada. In the lower house of Canada -- House of Commons, the contrast is quite surprising than Lok Sabha, even though Sikhs make up about two percent of the population in both countries. Canada Elections 2019 Results: US President Donald Trump Congratulates Canadian PM Justin Trudeau For His Hard 'Fought' Victory.
Among the newly elected Sikh parliamentarians, 13 are from incumbent Prime Minister Justin Trudeau's party -- Liberal Party, while four other lawmakers are from the Conservative Party and one is from the New Democratic Party. Apart from Jagmeet Singh -- who won from British Columbia province on New Democratic Party ticket, nine Liberals were elected from British Columbia, three from Ontario, while one from Quebec. Conservative leaders Tim Singh Uppal, Jasraj Singh Hallan and Jag Sahota won from Alberta, while Bob Saroya was elected from Ontario.
With the data pouring in, New Democratic Party leader Jagmeet Singh would play a role of "Kingmaker" in the Justin Trudeau cabinet, as the later bagged 157 seats -- falling short by 13 seats for the majority in the 338-seat House of Commons. Conservative have won 121 seats, Bloc Quebecois 32, NDP 24, Green Party 3 and an independent clinched one seat.