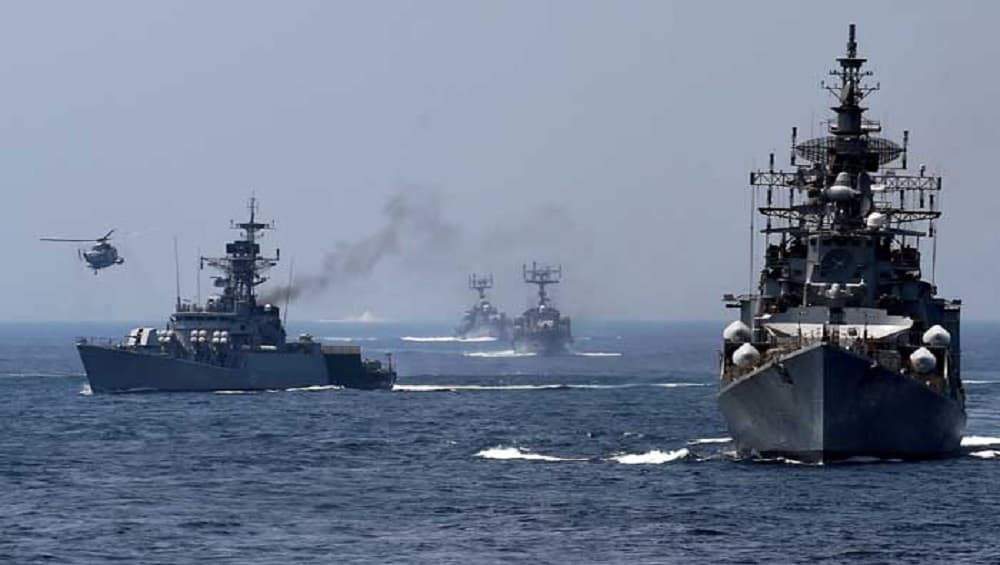 New Delhi, December 3: The "quadrilateral project", which has forced China to raise apprehensions, would be discussed in the upcoming secretary-level dialogue between India and Australia. Also referred to as the "quad", the project aims at building a maritime coalition between the United States, Japan and Australia. RCEP Sans India May Not Achieve Full Economic Potential in Indo-Pacific Region: Japan.
Australia's foreign secretary Frances Adamson and defence secretary Greg Moriarty will be arriving in New Delhi next week for the meeting scheduled with their Indian counterparts Vijay Gokhale and Ajay Kumar. The dialogue, to be held under the "2+2 format", is scheduled on December 9.
Reports citing top officials said the two sides would upgrade their talks for the formation of quadrilateral -- which the four nations have been discussing on and off for the past seven years.
Apart from the four-nation coalition, India and Australia will also hold deliberations over the state of navigation in South China Sea region. Both the nations had earlier expressed their concerns over Beijing's "domination" of naval space in the water territory shared with ASEAN nations.
The discussion would come days after India and Japan, during their ministerial-level "2+2 dialogue", marked their concerns over the non-compliance of international maritime rules in the South China Sea.
The statement issued following the dialogue said, "free, open, inclusive and rules-based Indo-Pacific region in which the principles of sovereignty and territorial integrity are ensured, and all countries enjoy freedom of navigation and overflight."
The India-Australia talks on Monday would set the stage for Australian Prime Minister Scott Morrison's visit to New Delhi in January. On agenda of the visit includes issues of global importance including defence, maritime, cyber and counter-terrorism.