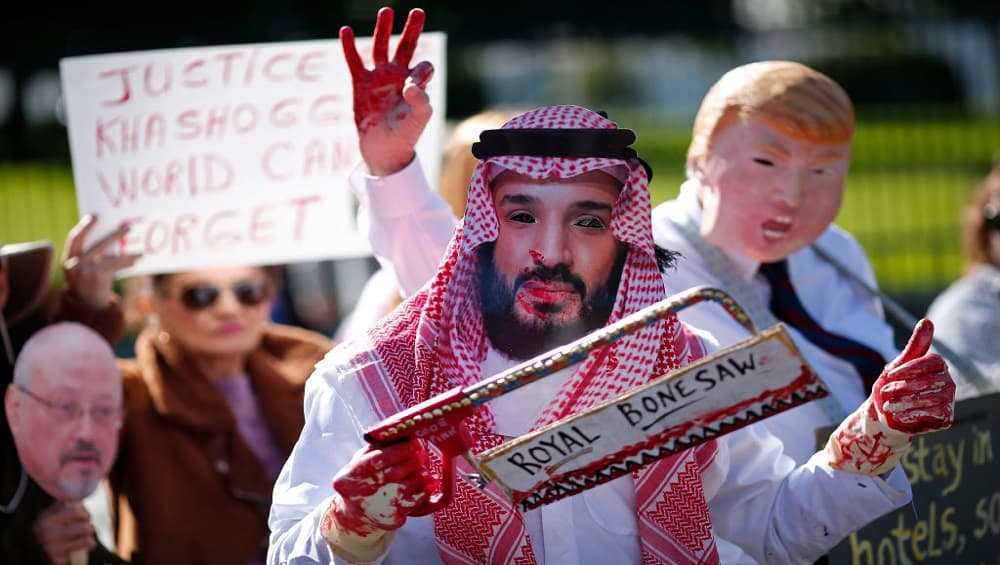 Riyadh, December 23: Five accused have been sentenced to death in connection with the Jamal Khashoggi murder case, Saudi Arabia's public prosecutor said on Monday. Jamal Khashoggi, a Washington Post columnist and known-critic of Saudi Arabia's royal family, went missing on October 2 last year. He was assassinated inside the Saudi consulate in Istanbul. Riyadh denied had its role in the assassination of Khashoggi. Saudi Arabia's Crown Prince Mohammed bin Salman Warns Against 'Exploiting' Jamal Khashoggi's Murder.
Saudi Crown Prince Mohammed bin Salman had last year drawn massive flak after Turkish investigators released CCTV footages showing Khashoggi walking inside the Saudi consulate in Istanbul but not walking out. This revelation had forced Riyadh to admit that Khashoggi was killed inside the Saudi consulate. The body of Khashoggi was not handed over to the bereaved family. Khashoggi's body was dismembered, chopped and thrown into one of the wells. Khashoggi Killing Fallout: German Germany Extends Ban on Arms Export to Saudi Arabia Till 2020.
An investigation into the case by the United Nations has indicated the role of top-level decision-makers in Saudi behind the journalist's murder. "It is the conclusion of the special rapporteur that Mr Khashoggi has been the victim of a deliberate, premeditated execution, an extrajudicial killing for which the state of Saudi Arabia is responsible under international human rights law," Agnes Callamard, the UN's special rapporteur, said in the report, The Guardian reported.
The Kingdom, which has denied permission for the UN team to conduct a probe on its soil, conducted its own investigation into the case. Reports claim that action has been taken against 12 officials in what has mostly been a secretive hearing. Details of the action taken against them, along with the court proceedings, remain ambiguous. (With agency inputs)