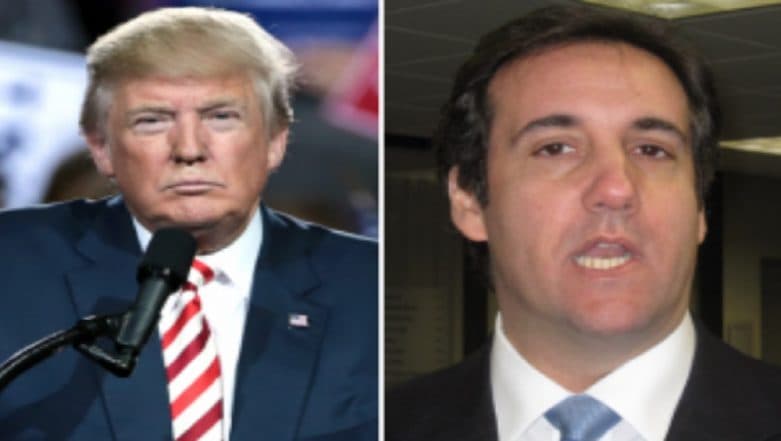 When Michael Cohen pleaded guilty to charges of election campaign finance violations, U.S. President Donald Trump's problems were only beginning. 24 hours later Michael Cohen's lawyer has said that Trump's former "fix-it man" could have information of interest to Special Counsel Robert Mueller who is investigating possible collusion between the Trump Campaign and Russia.
Michael Cohen, is said to be "more than happy" to speak to the inquiry into alleged collusion with Russia. Cohen is ready to "tell everything about Donald Trump that he knows", Cohen's personal lawyer, Lanny Davis, said.
In a series of interviews with U.S. television outlets on Wednesday, Lanny Davis suggested in an interview with MSNBC that it was directly tied to Russian efforts to interfere in the 2016 election.
Cohen has "information ... regarding both knowledge of a conspiracy to corrupt American democracy by the Russians and the failure to report that knowledge to the FBI", Davis told MSNBC.
On CNN, he added that his client "has knowledge that would be of interest to the special counsel about whether Donald Trump knew ahead of time about the hacking of emails".
Davis' statements come after Cohen pleaded guilty to eight criminal charges, including tax evasion, bank fraud and two campaign finance violations. These campaign finance violations came in the form of 'hush money' which was paid to two women who allegedly had affairs with Trump, to keep them quiet at the direction of "the candidate" - a clear reference to Trump. Cohen said the payment was made for the "principal purpose of influencing [the 2016] election".
Donald Trump lashed out at his former lawyer who he worked with for over a decade. Trump accused Cohen of making up stories to get a 'deal' – a reference to reduced jail time.
I feel very badly for Paul Manafort and his wonderful family. "Justice" took a 12 year old tax case, among other things, applied tremendous pressure on him and, unlike Michael Cohen, he refused to "break" - make up stories in order to get a "deal." Such respect for a brave man!

— Donald J. Trump (@realDonaldTrump) August 22, 2018
In his interview with Fox after Cohen pleaded guilty, the president denied the hush money constituted a campaign violation, saying the payments "didn't come out of the campaign, they came from me, and I tweeted about it".
Meanwhile, White House Press Secretary Sarah Sanders said Trump "did nothing wrong, there are no charges against him".