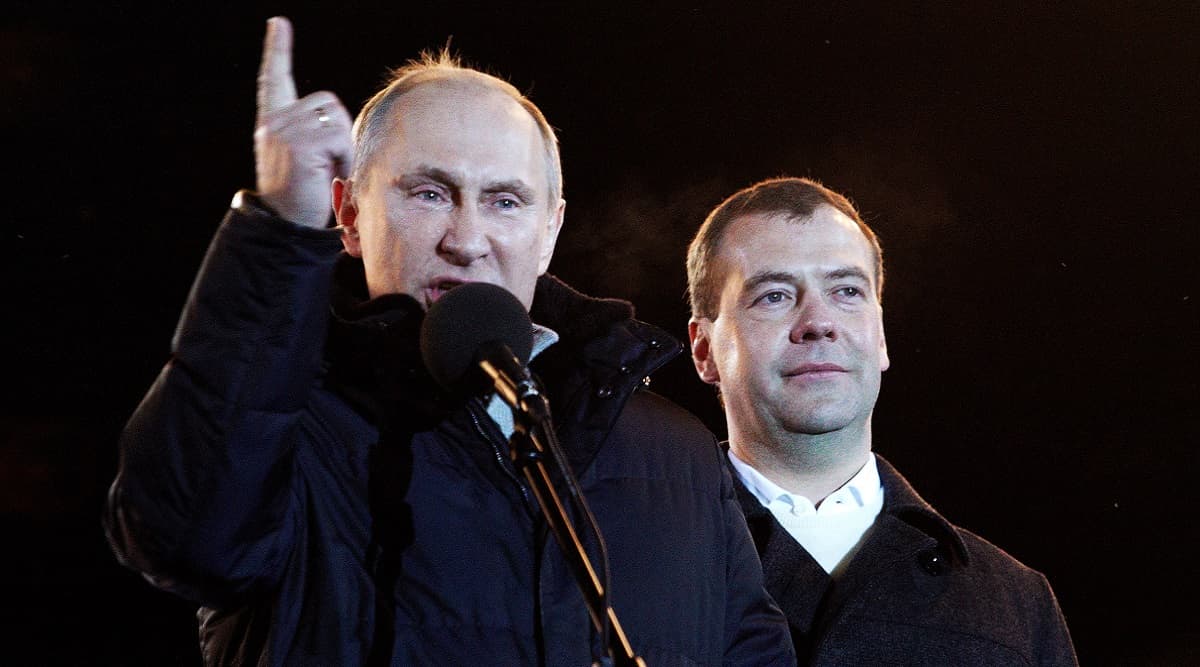 Moscow, January 15: The Russian government, including all Cabinet Ministers, submitted their resignation to President Vladimir Putin, announced Prime Minister Dmitry Medvedev on Wednesday. The resignation, which also includes the ouster of Medvedev, was sent to Putin shortly after the latter ended his 'state of the nation' address. President Putin Extends Cash Payouts for Babies to Counter Population Slump.
Putin, after approving the resignations, issued a brief statement saying that he appreciates the efforts taken by Medvedev-led government towards benefitting the Russian citizens over the past few years. The President, however, also noted that members of the Prime Minister's Cabinet "failed" in fulfilling the listed objectives of the Cabinet.
The Russian President, in his address to the nation earlier today, said the replacement of the current government headed by Medvedev is necessitated in best interest of the nation. Putin would be moving amendments to the nation's Constitution, which according to him is aimed at increasing the powers of Prime Minister and his Cabinet.
Sections of the Russian media have claimed that the constitutional amendments, which Puting intends to move shortly, are aimed at increasing his powers and allowing him to continue at the state's machinery's helm after 2024 -- when his current term as the President would expire.
Medvedev, the Prime Minister since 2012 and a longtime associate of Putin, would find a role in the new power structure which the President would roll out shortly. Moscow-based media outlets claimed that Medvedev would be appointed as the deputy chief Presidential Security Council. Till the fresh changes come into effect, Medvedev has been tasked to discharge his duties as the caretaker PM.