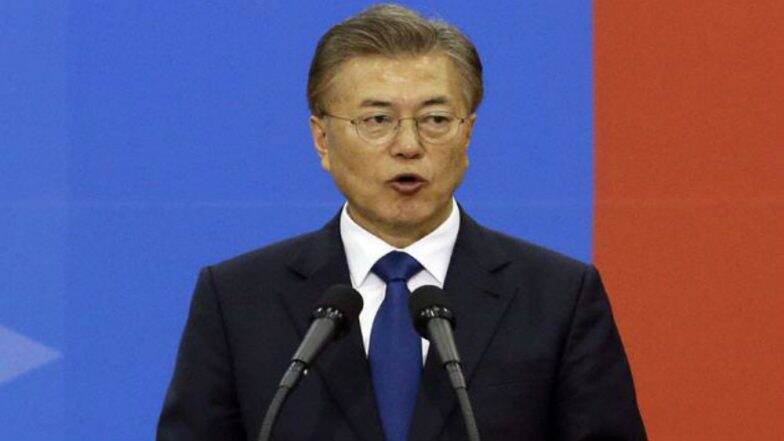 Seoul, November 9: South Korean President Moon Jae-in has sacked Finance Minister Kim Dong-yeon and Policy Chief Jang Ha-sung. According to a Reuters report, these top policymakers have been fired, and they have been replaced with people already in the government. Moon Jae-in, The South Korean President, Thanks Narendra Modi for Sending Him 'Modi Jackets'
Presidential social policy aide Kim Soo-Hyun will succeed Jang and veteran bureaucrat Hong Nam-ki, currently, head of the government policy coordination office, will be the new finance minister, the presidential office said.
The South Korean President recently expressed his thanks to Prime Minister Narendra Modi for sending him some "Modi jackets", a vest-like sleeveless jacket the leader usually dons. Moon uploaded photos of him wearing the jackets in a Twitter posting, saying they "fit great".