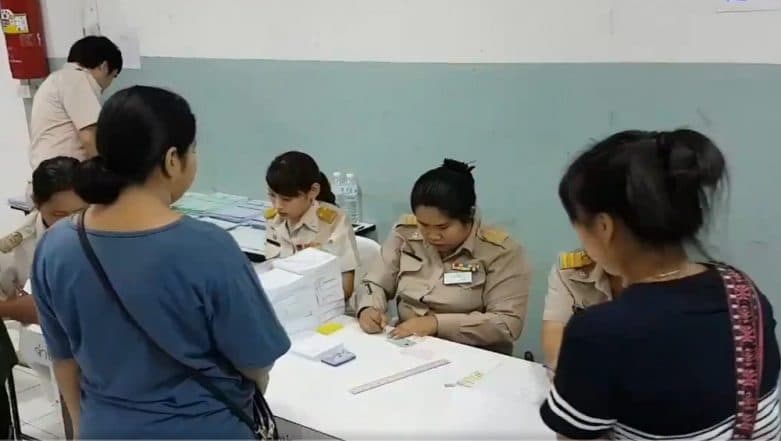 Toronto, March 25: Many in Thailand voted for 'change' since the country's military junta assumed charge in a coup in 2014 but in what is being called a possible "shock victory", the junta-backed party seems set to win the popular vote.
Thailand's election commission confirmed this late night on Sunday with 90 percent of the votes counted. The EC said the Palang Pracharat party (PPP) headed by junta chief General Prayuth Chan-o-cha had taken the lead in the polls over its rival, former PM Thaksin Shinawatra's political bloc, the Pheu Thai, but did not release full results of the parliamentary seat count. The results are expected to be announced formally some time on Monday. Read: Princess Ubolratana Rajakanya's PM Campaign Suspended After King's Disapproval
Palang Pracharat party's (PPP) other leader Uttama Savanayana did not declare victory either but said the election outcome appeared to be "made in heaven" for the pro-junta party. He said his party, which is just a year old, was ready to form the next government if official results show it is the victor. According to preliminary results, the PPP had received more than 7.5 million votes – nearly half a million more than Pheu Thai. The numbers are for the popular vote, not the parliamentary constituency seats that would ultimately be won.
Sunday's election in Thailand was held after new laws were passed by the military government which ensure it remains central to Thai politics. Many had expected the pro-Shinawatra bloc to take the lead with considerable anger in Thailand against the junta government.
In Thailand's 750-seat parliament, most of the 250 senators will be chosen by the ruling junta. This means parties supporting Prayuth's PPP need another 126 seats in the Lower House, to get to the minimum required 376 seats to control parliament. With the PPP getting more number of popular votes, it seems to be on course to form the next government.