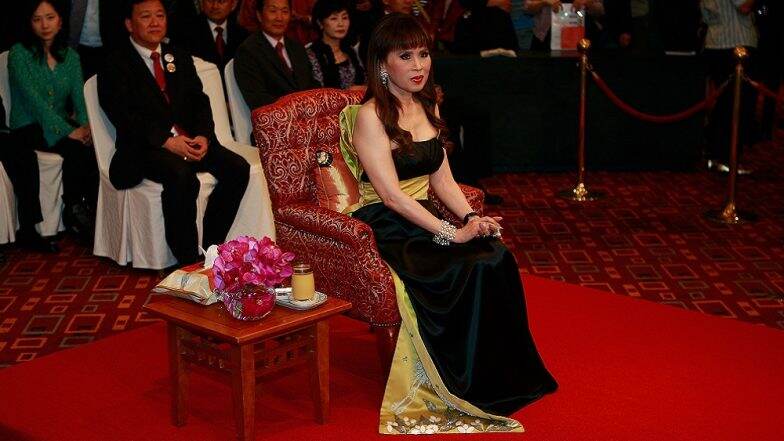 Bangkok, February 9: Thailand's Thai Raksa Chart Party has suspended its Prime Ministerial nominee, Princess Ubolratana Rajakanya Sirivadhana Barnavadi's campaign following the reigning monarch's disapproval towards the Princess' involvement in politics. "Thai Raksa Chart party complies with the royal command. Right now we have to reorganize and we will release a statement shortly concerning our future plans," members from the party told DPA news agency.
The Princess' younger brother, Thailand's King Maha Vajiralongkorn, in a televised statement, labelled the latter's entry into politics as "inappropriate" as she is a member of the royal family. The participation of any high-ranking member from the royal family in politics is deemed to be against royal tradition and Thai culture. "Her involvement in politics is against the long-standing national tradition and very inappropriate," the King outlined in the statement.
The election commission, meanwhile, will hold a meeting on Monday to discuss the latest developments regarding the March elections, reports Al Jazeera. Even though Thailand is a constitutional monarchy, the Thai royal family yields immense influence over the masses.
In fact, no royal family member has run for front line office since 1932.Ubolratana had, on Friday, accepted the nomination to run as a Prime Ministerial candidate for the March 24 elections through a ticket from the Thai Raksa Chart Party.
The Princess had relinquished her royal titles in 1972 after getting married to a foreigner, becoming a commoner in the process - a fact which was confirmed by Ubolratana on her social media earlier on Friday. She is yet to respond to her brother's disapproval regarding her political aspirations, even though she thanked her followers on Instagram for their support on Saturday.