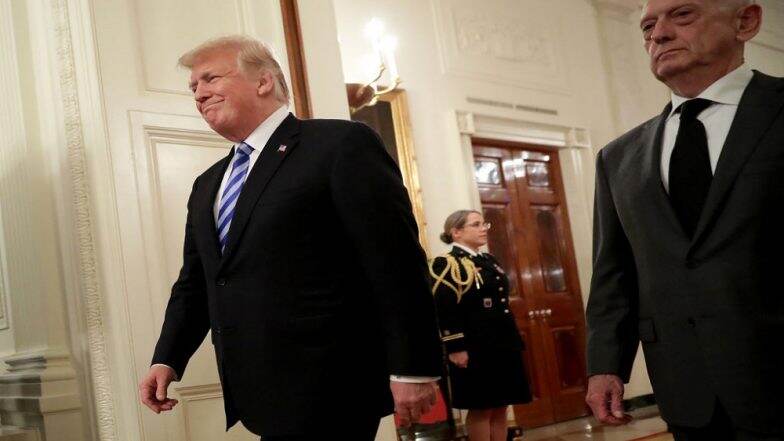 Washington, November 5: The United States on Monday issued the list of eight countries which have been exempted from sanctions despite importing crude oil from Iran. Among those nations granted interim waivers, include the South Asian majors China and India.
US Secretary of State Mike Pompeo, while issuing the list, said the decision is based on the commitment shown by the eight jurisdictions to bring down their crude imports from Iran to "zero" in the near future. 'Watch What We Do': Mike Pompeo's Veiled Warning to Iran Crude Importers.
Pompeo further stressed that the exempted countries have taken steps in the last couple of months to shift their reliance from Iran to other oil-exporting nations.
List of 8 Countries Exempted From 'Iran Oil Sanctions':
India

China

Japan

South Korea

Turkey

Taiwan

Greece

Italy
We have decided to issue temporary allotments to a handful of countries due to specific circumstances. The US will be granting these exemptions to China, India, Italy, Greece, Japan, South Korea, Taiwan & Turkey: Mike Pompeo, US Secretary of State pic.twitter.com/SFYYQqHLRZ

— ANI (@ANI) November 5, 2018
Hitting out at critics, Pompeo said the analysts who claimed that fresh sanctions on Iran would embarrass the US have been proved wrong. "The Trump administration has ensured that all its allies would be boycotting Iran. Some have been given only temporary exemption...Soon, Tehran will be isolated," he said.
Iranian President Hassan Rouhani, while reacting to the second round of sanctions slapped by the US, said the country is prepared to face the "hawkish policies" of President Donald Trump.
Rouhani further pointed out that Tehran has survived and grown prosperous despite being under sanctions regime for nearly two decades. He appealed the global leaders to break free from the US hegemony and frame their own sovereign foreign policies.