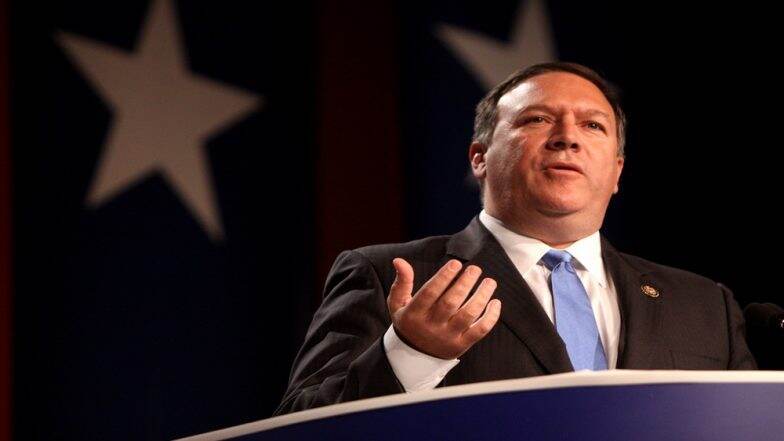 Washington, November 5: With the second and final set of US sanctions on Iran coming into force from today, Secretary of State Mike Pompeo has issued a stern warning to India and China -- the two major crude importers from Tehran.
Referring to to the nations dealing with Iran as "jurisdictions", Pompeo said that exemption granted to eight among them is temporary in nature. The interim relief is extended for a short duration to bring down their Iranian crude imports to "zero", the top Trump administration official clarified. Trump Unleashes 'Toughest Ever' Sanctions on Iran and States That Trade With It.
On being asked by a news channel expert whether India and China would "ever stop importing oil from Iran", Pompeo claimed that the two nations will have no other option in the near future.
"Watch what we do," Pompeo stated, without going into the specifics of his ominous warning.
The White House on Friday issued a release claiming that eight jurisdictions have been granted exemptions from the sanctions which will be imposed on nations which would be transacting with Iran.
The names of the eight nations is scheduled to be declared today. According to officials privy to the issue, India, China, South Korea and Japan are among the nations which have been exempted.
Pompeo, while speaking to CBS News, said the sanctions programme would dealt the toughest blow yet on "rogue regime of Iran". Critics had earlier claimed that it would fail to yield results, the Secretary of State said, adding, "they have been proved wrong as all of our allies will be cooperating to isolate Tehran."