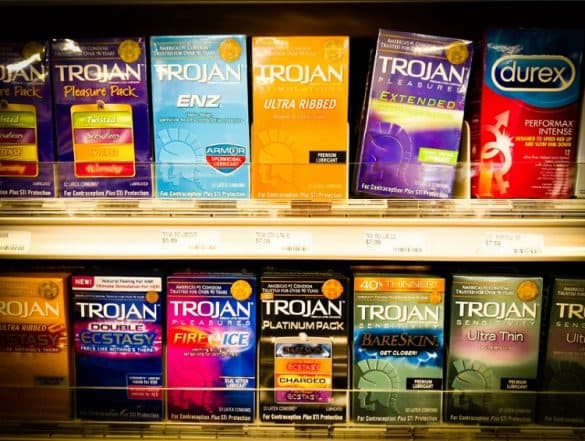 The Latin American country of Venezuela has the dubious distinction of having the world's highest level of inflation. And it is about to get worse. The IMF expects that Venezuela's inflation will go even higher, with the country on track to hit 1 million percent inflation.
As a consequence of this hyperinflation, prices have skyrocketed in Venezuela, and unemployment is expected to grow to more than 36% by 2022. Venezuelans are suffering acute food shortage and nearly three-in-four Venezuelans have reported suffering weight loss last year, and, of those, a 9kg loss on average.
Similarly, prices of medicines too have gone up and there is a shortage of critical medicines. Morphine and other opioid analgesics, like many other essential medicines, have mostly disappeared from pharmacy shelves. And so have contraceptives for women. Contraceptive pills have become so expensive that women have stopped purchasing them.
Like the pills, condoms are also in short supply in Venezuela. And due to the hyperinflation, one packet of condoms cost more than 1 million Venezuelan bolívar in the city of Caracas, according to a report by the BBC. But the minimum wage in Venezuela is 3 million bolivars per month so just one packet of condoms can cost ordinary Venezuelans more than a week's worth of salary.
The Venezuelan Pharmaceutical Federation, which represents pharmacists, estimates that stocks of contraceptives in the country have fallen by 90% since 2015. This has led women to resort to old fashioned ways of having preventive sex. Like the withdrawal method or the rhythm method, which is tracking the menstrual history to predict when a woman is ovulating.
With this has come a rise in unplanned pregnancies, Sexually Transmitted Diseases and HIV. While rates of HIV and AIDS have dropped in other countries in the region, Venezuela has returned to epidemic levels not seen since 30 years ago, before the government made treatment free in 1999.
Wealthy Venezuelans are purchasing contraception on the black market online through sites such as Facebook and MercadoLibre and at open air "medical flea markets."
But the danger lies in the quality of these contraceptives being sold in an unregulated manner. There is no guarantee of the source of these contraceptives with many being expired or improperly stored after being taken from Venezuelan hospitals or smuggled from neighbouring Colombia or Brazil.
This sexual health emergency as a result of Venezuela's economic crisis is seeing rising rates of unintended and adolescent pregnancies, unsafe abortions, maternal and infant mortality, as well as infections and deaths. According to the Venezuelan Health Observatory, one in three pregnant women in Venezuela is aged under 19, and these girls account for one in three maternal deaths because adolescent pregnancies have higher complication rates.
The Venezuelan government has shown little capacity to improve access to healthcare or education. The 2018 budget for Venezuela's health ministry falls well short of what's needed, but President Maduro refuses to accept international humanitarian aid and has blocked donations of drugs. As Venezuelans reel under the collapse of their country's economy, the long-term consequence of the resulting health emergency will be suffered by the coming generations.