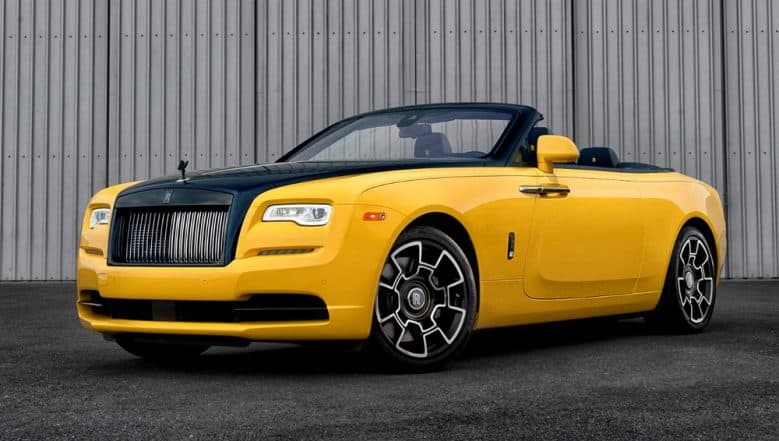 This year's Pebble Beach Concours d'Elegance has really witnessed the most memorable car reveals till date. The event witnessed the world debut of Bugatti Divo, Lamborghini Aventador SVJ, new BMW Z4 and much more. Another highlight of this annual automotive charitable event was Rolls-Royce's pavilion that captured many eyeballs. The company showcased several new bespoke Black Badge models at the event. And, of which was delivered to VP of engineering at Google - Bejamin Treynor Sloss.
The top executive of Google received the bespoke Rolls-Royce Dawn Black Badge from the hands of  CEO Torsten Müller-Ötvös at the Brand's Collectors Cocktail Reception on Saturday night. Russian President Vladimir Putin Gets a New Limousine, Check the Most Expensive Cars of World Leaders.
While presenting the car to Sloss, Müller-Ötvös said in a statement that, "The Rolls-Royce Dawn Black Badge is the most uncompromising expression of open-top luxury in the world, and Ben's personal vision has demonstrated that Black Badge Rolls-Royces can be some of the most beautiful statements of automotive power on the road today."
Talking about the car, the Rolls-Royce Dawn Black Badge is a two-door 4-seater Coupe. The regular Rolls-Royce Dawn prices starts from US$ 335,000. Moreover, the Black Badge model line of cars are targeted for the younger set of audience. Mahindra Marazzo India Launch on September 3; Expected Price, Features, Specifications & Bookings: All You Need To Know
Sloss worked in collaboration with Rolls-Royce Motor Cars Los Gatos dealership for custom design the car along with Rolls-Royce Bespoke Collective in Goodwood, England. For special customisation, Rolls-Royce reinterpreted the paint scheme of Dawn's design language by introducing two new bespoke shades for the exterior. The exterior design of the car is underlined by striking yellow paint scheme along with contrast of dark navy blue called Pikes Peak Blue.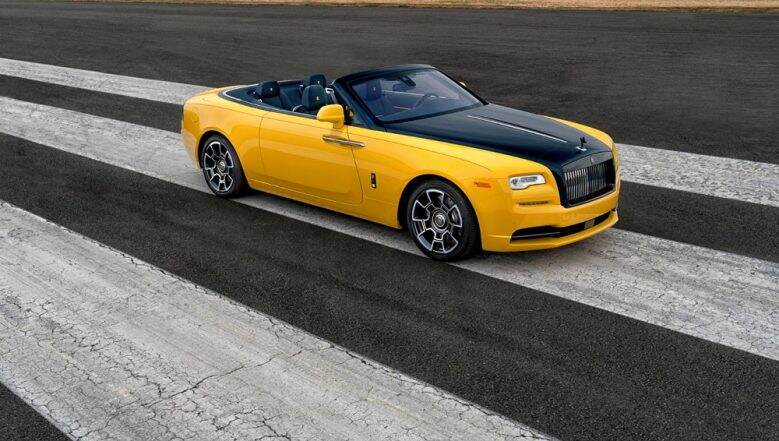 The same paint scheme is carry-forwarded on the inside as well with leather seats, dashboard, tonneau cover, and rear seat waterfall seen in Pikes Peak Blue. However,  the seat piping, door interiors, and pinstripe applied to the dashboard gets bright yellow shade. Rolls Royce Flying Taxi Currently Under Works; Likely to Be Launched by Early 2020s.
Google's top executive stated that, "Our racing cars carry the colours of the flag of Modena in northern Italy. I wanted to see what Rolls-Royce could do with those same colours. The first time I saw the livery the Rolls-Royce team had created for the Dawn, I burst out with 'O my God, that's unreal – I love it!' It's outrageous, it's over the top... it's perfect. I still grin every time I see it."