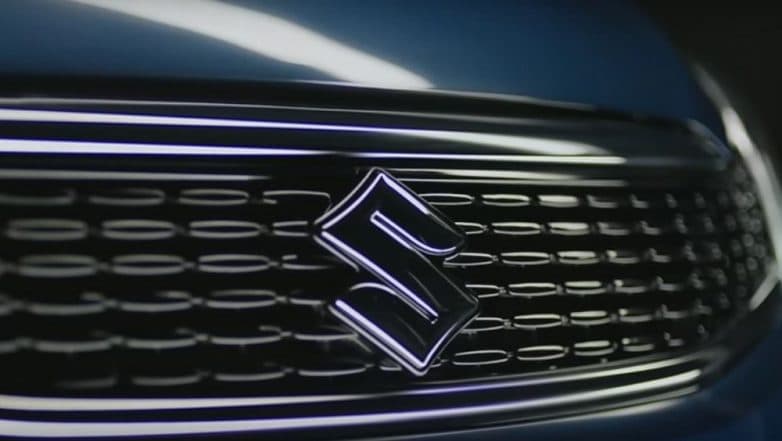 Country's leading car manufacturer again witnessed de-growth of monthly sale figures for the month of May 2019. As per Maruti's figures, the carmaker retailed a total of 134,641 units inclusive of domestic as well as global markets. The Indo-Japanese manufacturer registered a drop of 22 percent this year in May as compared to the same month in the corresponding year. The company sold 172,512 vehicles in the month of May last year. The official numbers revealed by the carmaker also comprises of the 2,032 units of Baleno hatchback that the company supplied to Toyota, which will be launched as Toyota Glanza. As a reminder, Toyota Glanza will be launched in India later this month. Toyota Glanza Will Be Rebadged Version of Maruti Baleno; India Launch Likely By This June
As far as the sales performance in the domestic market is concerned, the car maker sold only 121,018 units in May 2018 in comparison to 161,497 units sold last year in the same month. The company registered de-growth of over 25 percent. It is important to note that the setback was majorly impacted on the entry space which includes Alto and old-gen WagonR. The cumulative sales for the segment stood at just 16,394 unit witnessing a drop of around 57 percent against May 2018 wherein the carmaker sold 37,864 units.
Surprisingly, the top-players such as Baleno, Swift, WagonR, Dzire, Ignis and Celerio in the compact car space too saw a decline in sales wherein the carmaker recorded 9.2 percent decline in May 2019. The popular mid-size sedan Ciaz continued to show decline in the month of May 2019 wherein the company sold only 3,592 units with a decline of 10.7 percent.
With the launch of new Hyundai Venue, Maruti Suzuki's hold in the utility space seems to be in danger. The Utility and Van segment also recorded de-growth in double digits in the month of May 2019. However, the company managed to show good performance in the commercial vehicle space as Maruti Suzuki Super Carry gave some relief in the terms of growth. The company registered a growth of more than 31 percent last month by retailing 2,232 units against 1,703 units in the corresponding month last year. Total exports of Maruti Suzuki India also saw a slight dip of 2.4 per cent, as the company exported just 9,089 units in May 2019 against last year's 9,312 units.