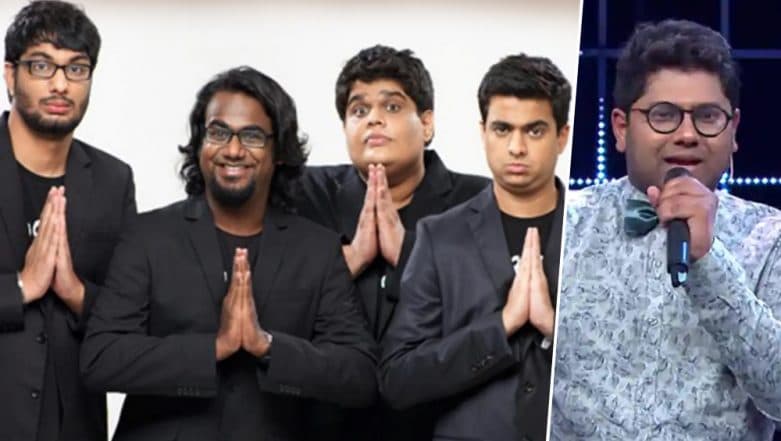 One of Indias biggest comedy team, All India Bakchod (AIB), has found itself in some serious hot water and it's all thanks to standup comedian, Utsav Chakraborty. Utsav has been ousted by certain female comedians on social media as a serial sexual harasser, who pestered girls by sending them lewd pictures and asking them to send nudes. Many girls have shared their horrifying experiences with Utsav on Twitter, fireballing the issue to a huge matter of debate. From Asking Nudes and Sending Genitals Pic to Being Suicidal, Here is What Comedian Utsav Chakraborty is Going Through Right Now!
So what has AIB got to do with Utsav? He used to earlier work with the group, founded by comedians Tanmay Bhat, Rohan Joshi, Ashish Shakya and Gurusimran Khamba. Though he is not a part of the AIB team any more, the group has worked with Utsav on a freelance basis. Therefore many are accusing AIB of associating with the serial offender, even when some of the girls have complained to them in the past. Comedian Utsav Chakraborty Hopes to Give Context to the 'Whole Thing' While AIB De-Lists Every Video Featuring Him.
Now the group has issued an apology for all the fans that they have hurt with their ignorant, unresponsive stand. Saying that they have messed up on the whole issue, the statement admits that they should have listened to the victims much early on when the allegations first came up and have had stopped working with Utsav. They also revealed that they have taken down every video that has featured Utsav in the past.
Check out their statement below -
A statement ; We're sorry pic.twitter.com/Lpa9HKyORb

— All India Bakchod (@AllIndiaBakchod) October 5, 2018
And below are the statements tweeted by AIB yesterday -
Statement pic.twitter.com/eLpthXifwf

— All India Bakchod (@AllIndiaBakchod) October 4, 2018
Also, a ton of rumours and allegations flying around suggesting Utsav is / was AIB's Head Writer. Utsav was never our Head Writer. Also, Utsav has not been an employee at AIB since the end of 2016.

— All India Bakchod (@AllIndiaBakchod) October 4, 2018
The allegations against Utsav comes in the wake of the whole Tanushree Dutta-Nana Patekar controversy. Tanushree had accused Nana of misbehaving with her in 2008, that Nana has denied happening. Now that the matter has taken up so many newsreels, we wonder who else will be ousted for their misogynistic, predatory behaviour.