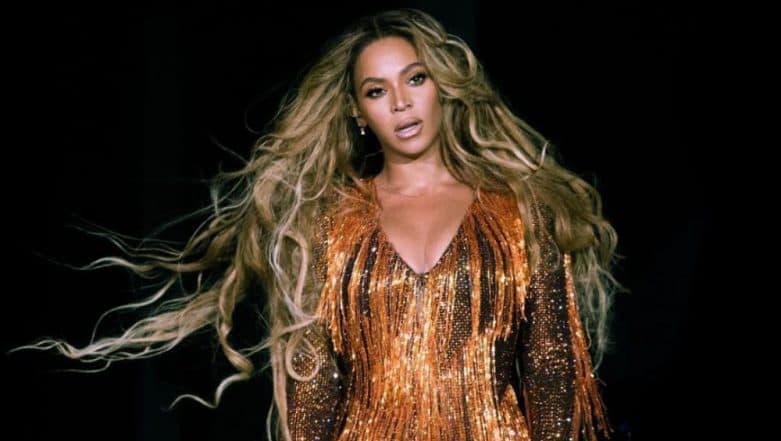 Beyonce fans are super excited as Beyonce is all set to ring her 38th birthday on September 4. Celebrations for 'Bey day' have already been on as eager fans have been taking to social media to share their excitement. The singer kicked off her early birthday weekend with celebrations at the Made in America festival. Beyonce was seen attending the concert of one of today's top artists, Lizzo. The singer shared several series of photos of her early birthday festivities on Instagram as she looked stunning in an olive green mini skirt, a loose tan button-down top. The Lion King New Promo: Watch it to Hear Beyoncé's Mesmerizing Voice as Nala Who Encourages Simmba to Return to his Kingdom (Video Inside).
While the Queen celebrates her birthday in style, fans will be celebrating it by listening and sharing to some of her best works online. Beyonce has released a series of strong solo singles since she launched her solo career in the early 2000s. With time though, the cultural potency of her songs has become much more powerful and is one of the reasons she is so loved across the world. On the occasion of her birthday, we look at some of her greatest hits and why they never fail to lift our spirits.
1.Halo
This is one of Beyonce's best love ballads. Her soulful voice and the piano make this song an unforgettable number. The song sounds heavenly as she describes love in the most purest form. The track has been co-penned by OneRepublic's Ryan Tedder and is easily one of her greatest hits.Beyonce In A Hip-High Slit Golden Gown At The Lion King European Premiere!
2. Crazy In Love
No party ever goes on without "Crazy In Love" being played at least once. This is an iconic Beyonce number and also one of her first collaborations with husband Jay Z. Since its 2003 release, the single has become one of the best-selling songs of all time and garnered two Grammy Awards.
3. Single Ladies
With one of the best videos of all time, the peppy track is another Beyonce gem that never goes out of a party playlist. While Taylor Swift won the Best Female Video at the 2009 VMAs, Kanye West is known to protested saying it belonged to Beyonce's "Single Ladies".
4. If I Were a Boy
This song had a much deeper meaning and also was powerful thanks to the emotional intensity of the singer. The song challenged relationship gender roles and gave an intimate look at the pain of difficult relationships. The song video was equally loved by fans as much as the track.
5. Run the World
This is one of the most powerful tracks by the singer which is considered to be an out and out feminist anthem. It speaks directly about the power of women over a marching band beat. The song video became a huge rage and even won an MTV Video Music Award for best choreography.
6. Formation
Beyonce's "Formation" was released as the first single from her sixth studio album Lemonade and fans were divided over this song because it sounded like Beyonce's political activism. "Formation" was nominated for both record of the year and song of the year at the Grammy Awards. It won the best music video honor.
We can't get enough of Queen Bee and are always impressed with her music. Her latest offering, the Netflix special Homecoming too was a treat for all her fans. We hope this diva continues to bring us more such iconic music in the coming years.