One of the highlights of Bigg Boss 12 was the oddball romance between contestants Jasleen Matharu and Anup Jalota. The two entered the show as a 'jodi' as per the concept of the show. They were the guru-shishya jodi of the show, but they did also admit to being in a romantic relationship as well. The news broke the internet. The audience still talks about it, even after a year. Anup went back on his word, right after making an exit from the show and said it was Jasleen's idea. Jasleen, too, backtracked and said she was just pulling a prank that went horribly.
Well, Jasleen and Anup are still questioned about their alleged romance on Bigg Boss 12. So, once and for all the duo is going to set the record straight. By starring in a movie together. Umm...what? Bigg Boss 12's Jasleen Matharu Files an FIR Against Former Co-Contestant Deepak Thakur, the Latter Apologises (Watch Video).
Jasleen and Anup will be featuring in a movie titled Vo Meri Student Hai. A little too no the nose. No? The movie was launched today, where Jasleen was dressed as a schoolgirl, while Anup was dressed like a rap star who took a dip in a swimming pool filled with glitter.
Check Out The Pics from the Launch of Vo Meri Student Hai Here:
They Are Looking Cute Here, Right?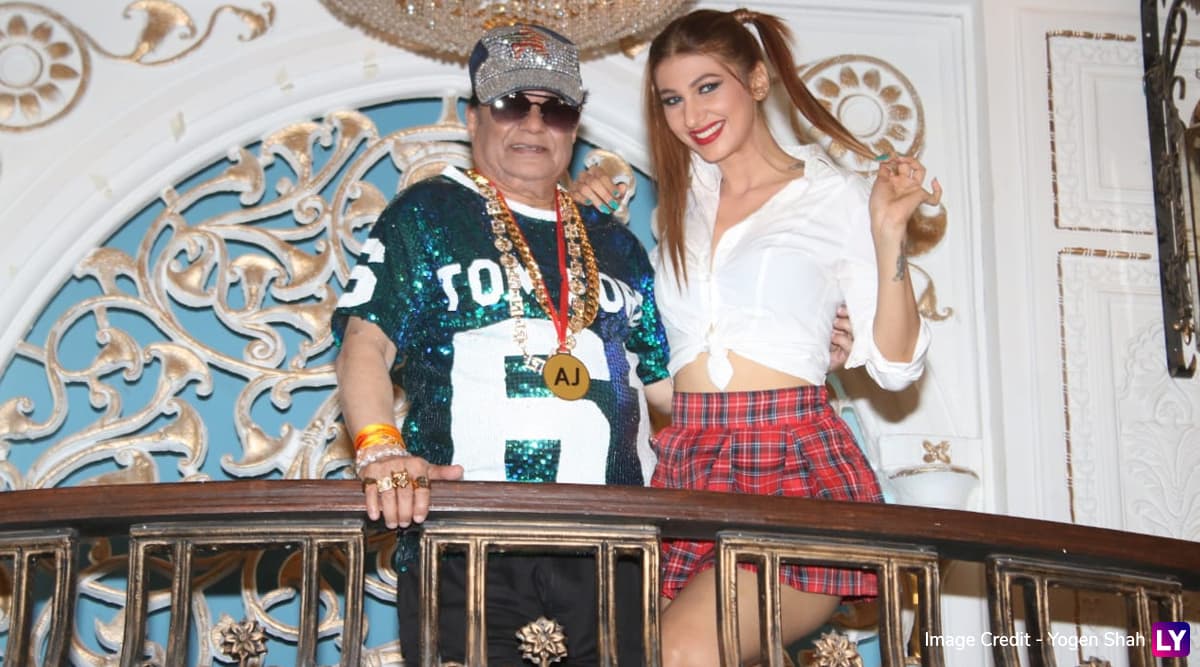 What Is With The Gun?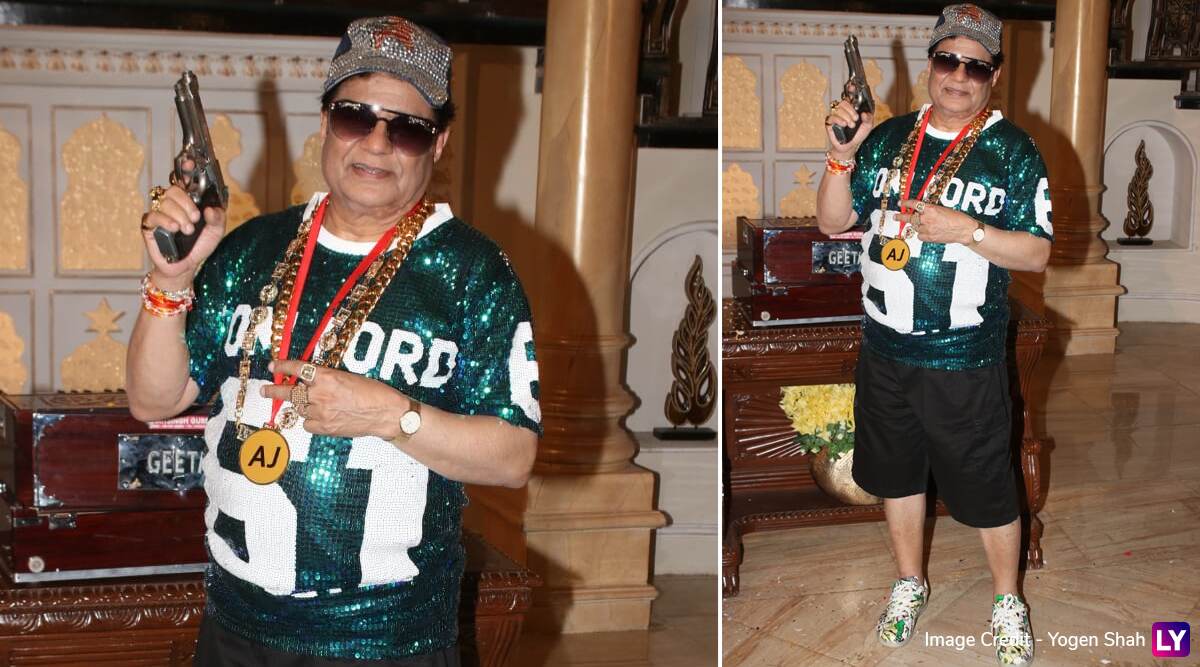 Jasleen spoke to a newspaper about their decision to do this film. She revealed, "Till date, people wonder about our relationship and speculations don't cease. Yeh cheez khatam hi nahi hui hai. After 'Bigg Boss', I told everyone that I had just played a prank on the show and we have a guru-shishya equation, but people didn't believe me. People ask Anupji, 'Bhabiji ko nahi lekar aaye?' and they ask me, 'Jijaji kaise hain?' or 'Aapke pati kaise hain?' There are many who have a relationship beyond the guru-shishya equation, but hamara bilkul bhi nahi hai. This film is our last hope to clear the air."
In the same interview, Anup also gave insights about the film. He said, "It will clear a lot of misconceptions in the minds of people about my equation with Jasleen. In the film, she comes to learn music from me and I will be seen asking her to dress up more appropriately, as I am from a traditional music background."
Well, this one will be interesting to watch. We will be eagerly waiting to watch Vo Meri Student Hai. We wonder if Aunp Jalota and Jasleen Matharu will promote their film on Bigg Boss 13.
(The above story first appeared on LatestLY on Oct 16, 2019 06:24 PM IST. For more news and updates on politics, world, sports, entertainment and lifestyle, log on to our website latestly.com).