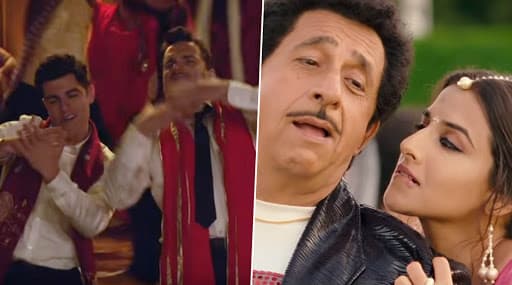 The Dirty Picture completes 8 years. That is an astounding feat we feel. A women-centric film had made Rs 100 crore, nothing could get bigger than that. But the film was significant in many ways than one. Vidya Balan's unabashed portrayal of Silk Smitha was class apart. But today we won't talk about that. Well, the song Ooh La La, sung by Bappi Lahiri and Shreya Ghosal, is still everyone's favourite and it became such a hit that it was featured in an American sitcom. Shakuntala Devi: Human Computer – Vidya Balan Continues Her Tryst with Red Saree on the First Look of the Biopic
Yes, you read right! Remember New Girl? Schmidt got married to Cece. So to impress her, he dances on the song from Dirty Picture along with his friends. Check it out right here...
Although the choreography is a bit patchy and things look haphazard which could be intentional since they aren't aware of Indian's love for dancing, it definitely was pretty amusing to see them get such cool expressions. Well, such is the might of Dirty Picture and Ooh La la Vidya Balan!