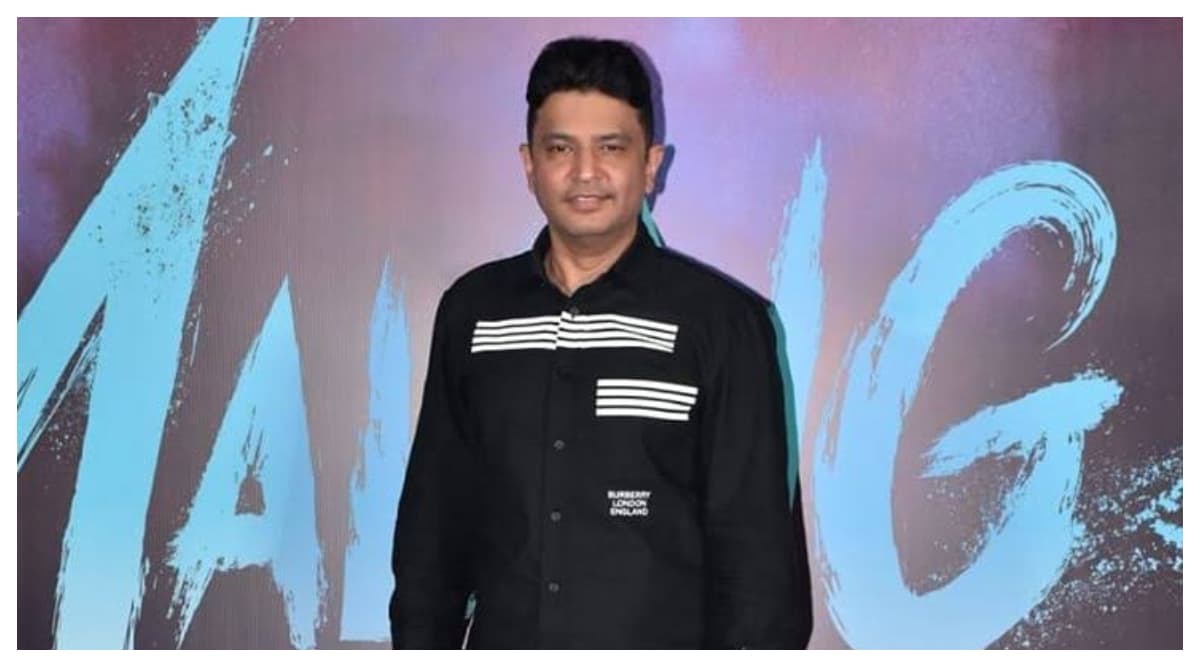 Over the past few days, more and more Bollywood celebs are becoming vocal against the ruling government's Citizen Amendment Act (CAA). Farhan Akhtar was one of the many who participated in protests against CAA. On January 5, BJP organised a dinner at Mumbai's Grand Hyatt and invited a host of Bollywood celebs for a "healthy discussion around all the possible dimensions of the issue". Many artists turned down the offer and skipped the dinner. And quite a few attended. On the night of the dinner, T-Series head honcho Bhushan Kumar was spotted at the venue, as per reports. But he has denied that he was there to attend the meeting. BJP-Bollywood CAA Meet: Protesters Gather Outside Hotel Grand Hyatt in Mumbai; Prasoon Joshi, Urvashi Rautela Among Other Celebs Present For Dinner Meet.
Bhushan was present at the trailer launch/press conference of his upcoming film, Malang. The producer was asked about the meeting with BJP.  "I was at Grand Hyatt? So, that doesn't mean I was in a meeting or something," Bhushan replied, and moved on from the question. BJP-Bollywood CAA Meet: Ranvir Shorey Reveals What Was Discussed at the Dinner Hosted by Narendra Modi Govt.
Check Out The Video Of Bhushan's Response Here:
Was it so embarrassing to attend a meeting with a minister to discuss "myths and realities" of CAA that Bhushan Kumar—one of the biggest producers in Bollywood— had to completely deny it in front of the media? This, after a BJP leader thanked him for attending it 😅 pic.twitter.com/ccRkk7I4E6

— Justin Rao (@JustinJRao) January 6, 2020
Interestingly, Tarun Rathi, a BJP leader and a film producer, was present at the meeting. He took to Twitter to post thanking Bhushan and others for attending. Journalist, Justin Rao pointed this out on his Twitter.
Check Out The Tweet:
I mean... pic.twitter.com/csPEgIJOUA

— Justin Rao (@JustinJRao) January 6, 2020
The question about details of the meeting with BJP might not go away soon. It is only a matter of time, when Bhushan will be asked again about it. The meeting was organised by film producer Mahavir Jain, a member of BJP. Piyush Goyal, the Union Minister of Railways Commerce and Industry and BJP's National Vice President, Baijayant Panda were headlining the meeting as per the WhatsApp invite which was sent out to artists.
Meanwhile, Bhushan's Malang will release on February 7, 2020. The movie, directed by Mohit Suri, stars Aditya Roy Kapur, Disha Patani, Anil Kapoor, Kunal Khemu in key roles.