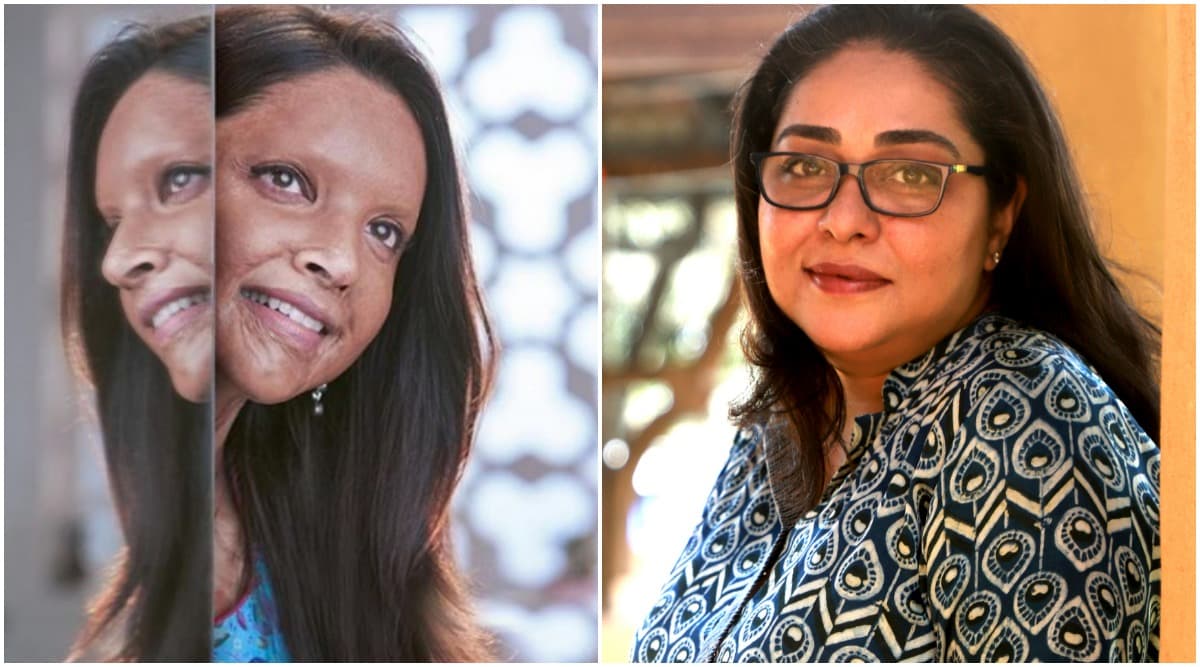 The upcoming biopic, Chhapaak, is based on the real-life acid attack survivor, Laxmi Agarwal and Deepika Padukone would be seen playing her role. When her looks as Malti was released, fans couldn't take their eyes off seeing the actress' transformation. There have been numerous stills from the sets of the film that have hit online. But fans of Deepika have been eagerly looking forward to the trailer. It was in mid-November speculations started doing rounds that Chhapaak trailer would be out in first week of December. And here's the official date! Chhapaak trailer is all set to be released on World Human Rights Day, which is on December 10. Chhapaak First Look: Who is Laxmi Agarwal, The Acid-Attack Survivor Played by Deepika Padukone?
In an interview to a leading daily, the director of Chhapaak, Meghna Gulzar, mentioned about its trailer date. She told BT, "It is a nice coincidence that the trailer of Chhapaak is releasing on World Human Rights Day." Well, what better than this day to release the trailer of Chhapaak? Human Rights Day is celebrated across the globe on December 10 every year. Deepika Padukone, Vikrant Massey and Meghna Gulzar Bid an Emotional Good-Bye as It's a Wrap For Chhapaak! View Pics.
Chhapaak Diaries
View this post on Instagram
Talking about Chhapaak and its trailer Meghna Gulzar was further quoted as saying, "The story is about the act of acid violence which violates the life of victims both physically and mentally, thus, taking away their right to life. I couldn't have asked for better synchronicity of the day for the release of the trailer. This actually was not on our mind, but now that this has happened it's like a higher-order alignment working out and I am extremely grateful for that."
Deepika Padukone As Malti
On why Deepika Padukone was the right fit to play Malti in Chhapaak, Meghna Gulzar further said, "For me, Deepika was the absolute right fit for this role. Firstly, for her physicality, as there is an uncanny resemblance between Laxmi and her. Also, I have seen Laxmi's picture before she was attacked. Secondly, as an actor, the craft that Deepika brings onto a film is very critical for me and the film. That was the kind of performance that was required. I don't think I would have made the film without Deepika as I don't see who else I could have cast for this film."
Team Chhapaak
Chhapaak also features Vikrant Massey in the lead role. This movie also marks Deepika Padukone's debut as a producer. The film is all set to be released on January 10, 2020. Stay tuned for further updates from the world of entertainment.