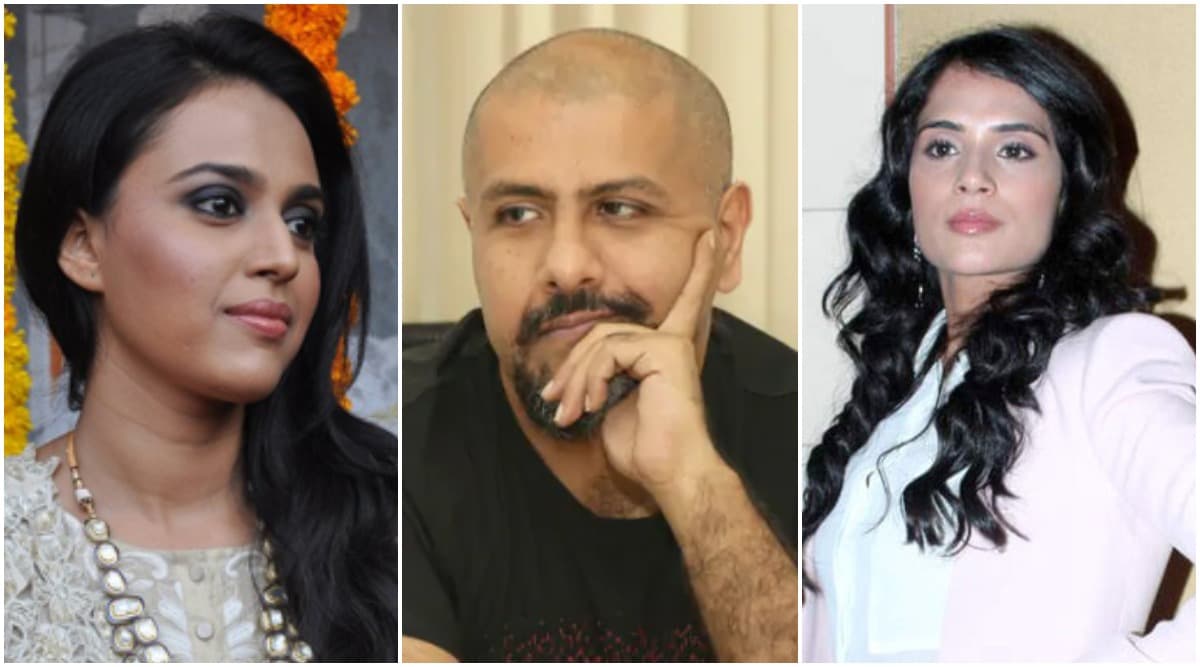 As we continue to struggle with the pros and cons of Citizenship Amendment Bill 2019, a handful of Bollywood celebs are surely speaking their mind and implying if they are with or against this big decision. The Citizenship (Amendment) Bill, 2019, seeks to provide Indian nationality to Hindus, Christians, Sikhs, Parsis, Jains and Buddhists who fleed persecution in Pakistan, Afghanistan and Bangladesh. The reason why it's being argued and criticised is for not including Muslims. After getting the nod in Lok Sabha, the bill was conveniently passed in Rajya Sabha and the verdict has not impressed some of our B-towners really. Citizenship Amendment Bill Debate: Manipur to be Exempted Via Inner Line Permit, Says Amit Shah; Here's How ILP Will Offset CAB Impact.
Swara Bhasker, Richa Chadha, Shruti Seth, Vishal Dadlani, Sayani Gupta have so far reacted on Amit Shah's controversial bill and their thoughts may resonate with some of you reading this copy. Have a look at what they have to say...Citizenship Amendment Bill 2019: What Fundamental Rights Article 14, 15 Guarantee And Arguments in Favour of & Against CAB.
Richa Chadha
Am no expert, but #CAB, #NRC sounds like an expensive and corrosive plan... it's like the 160 people that died in ATM lines during the demonetisation were signalling the death of the economy as well. So the taxpayer will bear the brunt of this hubris ?

— TheRichaChadha (@RichaChadha) December 11, 2019
Swara Bhasker
"(In India..) Religion is not basis of citizenship. Religion cannot be the basis of discrimination. And the state cannot take decisions based on religion. CAB pointedly excludes Muslims.." - in NRC/CAB project Jinnah is reborn! Hello Hindu Pakistan! 🙏🏿 🇮🇳 https://t.co/aVkmolFx2L

— Swara Bhasker (@ReallySwara) December 9, 2019
Shruti Seth
We made it, to the point of no return.

— Shruti Seth (@SethShruti) December 10, 2019
Siddharth
Deeply ashamed that Edapadi Palanisamy represents my state and our people. Supporting the #CAB shows his true colours, his lack of integrity and his desperate need to remain powerful at any cost. You will all be held accountable. Enjoy your temp power till then. #IndiaRejectsCAB

— Siddharth (@Actor_Siddharth) December 9, 2019
Vishal Dadlani
Not a dictatorship?

The fourth pillar of Democracy is now the fourth pillow for the tyrants' footstool.

Special mention of pathetic grovelling spineless sycophants like Arnab (who is FROM Assam) but doesn't have the courage to stand up for his own state/people. https://t.co/iE8p9y6QI3

— VISHAL DADLANI (@VishalDadlani) December 12, 2019
Sayani Gupta
People will go in and out of power,so will political parties.What will be the constant is us..the citizens of this polity..this great country, which has taught us to coexist and celebrate our differences and diversity. Let no government,no party dictate the people we ought to be.

— Sayani Gupta (@sayanigupta) December 12, 2019
The rest of the Bollywood industry has been silent on this affair so far. Meanwhile, political parties are either slamming or praising the verdict. Hopefully, the Bollywood fraternity will decide to follow the suit very soon.