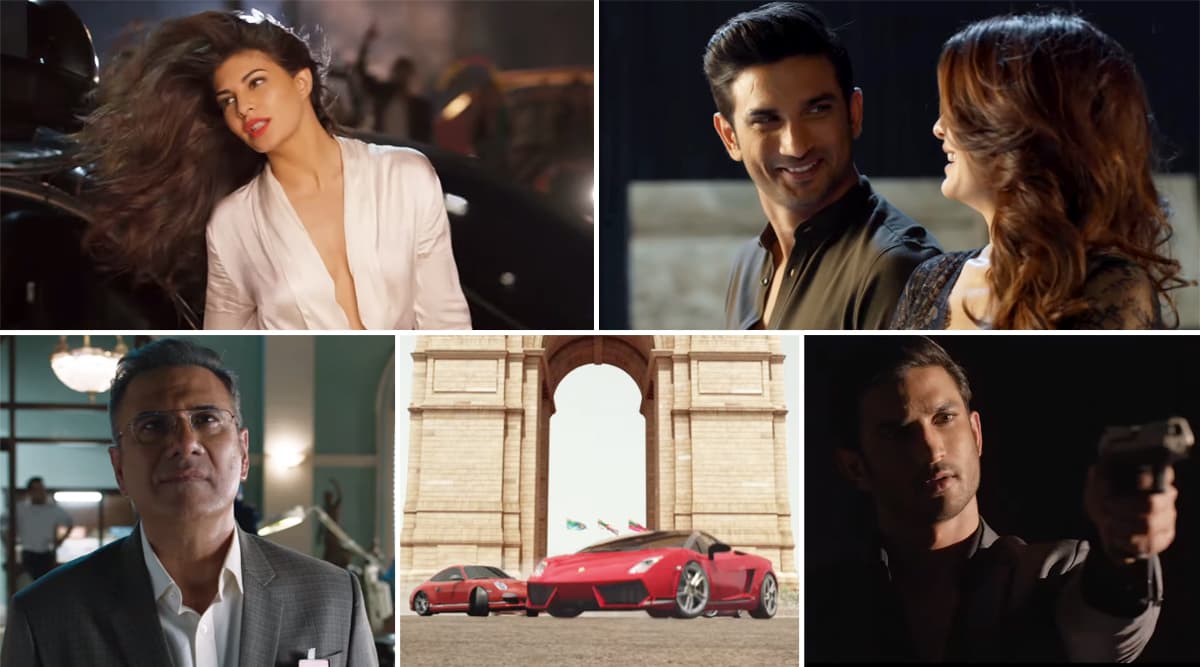 After delaying it for several times for several reasons, Drive is finally happening! Starring Jacqueline Fernandez and Sushant Singh Rajput in the lead, the thriller is touted to be filled with loads of twists and turns. Tarun Mansukhani directorial is set to release on the streaming platform Netflix. The makers earlier dropped two fun peppy songs called "Makhana" and "Karma" which were loved by the audience. After a long, long wait, here we have the trailer of the film. And to be honest we expected something so much different than this. Also, we just understood why the makers decided to release the film online instead of a big theatrical release! Drive: Sushant Singh Rajput and Jacqueline Fernandez Go Glamorous for the New Poster, Trailer All Set to Release on October 18.
In the trailer, we can see, that it is a complete knock-off/rip off of the popular film Fast & Furious. The film has been delayed for the longest time but we sure did not expect such a highly ambitious video, so much so that it looked like some car video game. The dialogue delivery of the characters is so dramatic. The heist plot of the film could have been interesting than anything else. However, this random 'chori' at the Rashtrapati Bhavan makes us curious as to what exactly are they aiming to steal! We wonder how this thriller will shape up but with the visuals of four cars flying in the air, we are already losing hope.
Watch Drive Trailer Here:
The film earlier hit several roadblocks and got delayed. It went to a point when it was speculated the flick is shelved. However, the makers surprised the audience by releasing it on the streaming platform, the flick backed by Karan Johar's Dharma Productions, is slated to release on November 1, 2019. While most of the eye for a big theatrical release during the Diwali slot, the makers of Drive have gone totally digital. How did you like the trailer? Do let us know in the comments section below.