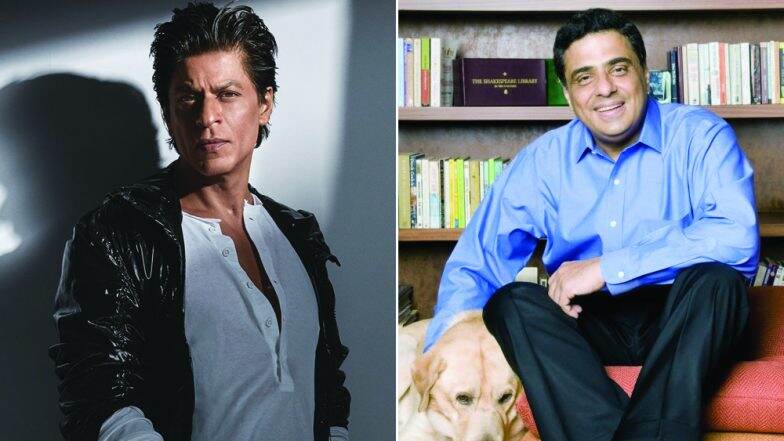 While our heart wants us to believe that Shah Rukh Khan is still very much on board for his next, a biopic on an astronaut, Rakesh Sharma, our mind knows the chances are very bleak. The reports of him exiting Saare Jahaan Se Achcha started surfacing when Farhan Akhtar made an announcement that he's coming up something really special. Fans were quick to predict if he's hinting at a Don sequel, something that's in pipeline for too long now. Now it makes sense for SRK, to go back and attempt something that he's already excelled at. And Don being a popular franchise, it was no brainer. Vicky Kaushal to Replace Shah Rukh Khan in Rakesh Sharma Biopic, Saare Jahaan Se Achcha?
However, with no confirmation coming from either of the sides, fans including us are still confused about the development of this ambitious project. For God's sake, can they reveal the decision once and for all? Is he on board on no? It's no rocket science to answer this simple question, right? SRK in one of his interactions for Zero promotions had confirmed about him signing the biopic. He had clearly stated how he's looking forward to start shooting and there's no other project in his kitty so far. Later the film's writer, Anjum Rajabali too confirmed his presence and that nothing has changed so far. However, when the producer, Ronnie Screvwala was recently asked the same question, he chose to dodge it. It's Not a Wise Decision For Shah Rukh Khan To Quit Rakesh Sharma Biopic,'Saare Jahaan Se Achcha' - Here's Why.
"We are not ready to say anything right now," he simply said when asked if the Raees star is a part of his project. Now, what does this really mean? Did he just confirm that the actor has in fact bid adieu to the biopic or he simply hinted that the negotiations are still on and nothing is concrete yet - even a yes or no. We heard about the star is currently busy reading 10 different scripts and he'll choose the one that fascinates him the most. We hope he picks the same biopic in the end.