Mahira Khan's pictures with Ranbir Kapoor got leaked in September 2017 and hell broke loose. The duo was seen smoking together on the streets of NewYork and this did not go well with some of the trolls. She also received backlash for wearing a 'backless' dress. This issue was recently brought up by an online troll who gave it back to him like a boss. Alia Bhatt and Ranbir Kapoor's Special Plans to Ring In New Year Together in New York Revealed - Read Details.
It started when the Raees actress wished cricketer Mohammed Hafeez as he announced his retirement from test cricket. She posted, "Mubarak on a great innings and thank You!! I'm so glad I got to watch you play live. Love to you and the family." On this, he wrote, "Lgta hai koi khaas kaam nahin mil rha jab say ranveer kapoor waali pictures out hueen (It seems you are not getting any work since your pictures with Ranveer Kapoor were leaked)."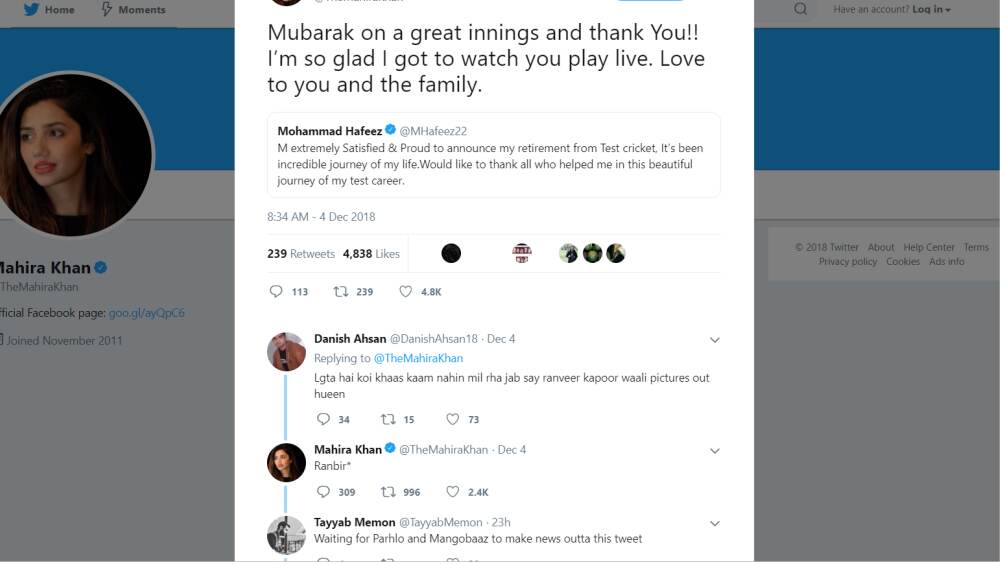 The Viral Pictures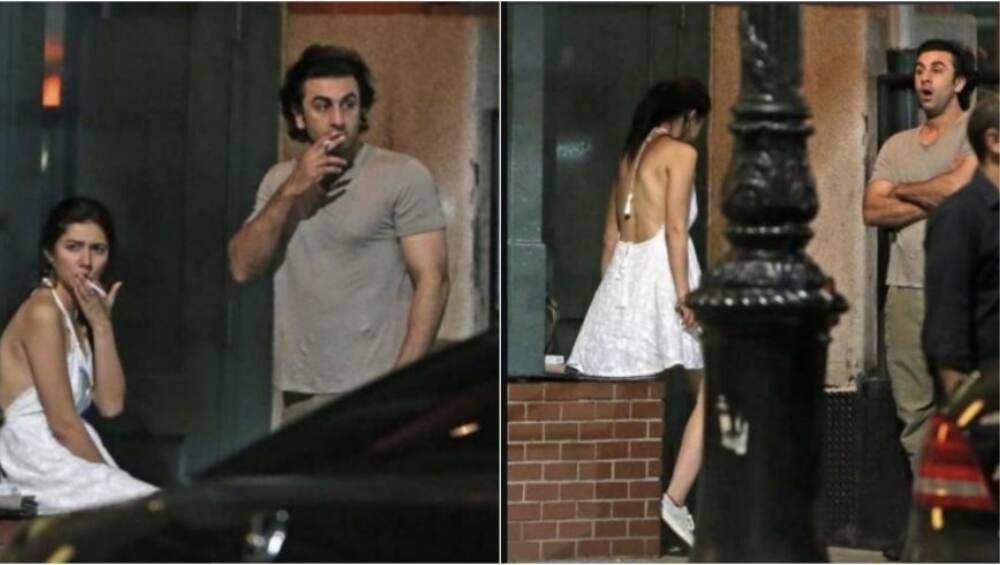 On this, the Pakistani diva rectified him writing, 'Ranbir*'.  Well, that served as a perfect reply to something as nasty as the guy wrote just to mock her! Earlier, speaking to Something Haute, she said, " I understand where all the criticism came from and it didn't come from a place of hate. I'm not talking about the trolls but those who were genuinely disappointed to see those pictures. It's the same disappointment that my nani or my mamoo would have felt seeing that. So even now when I meet an older lady who says that she didn't like the pictures, I'm quick to apologise."  Mahira knows it well that haters gonna hate!