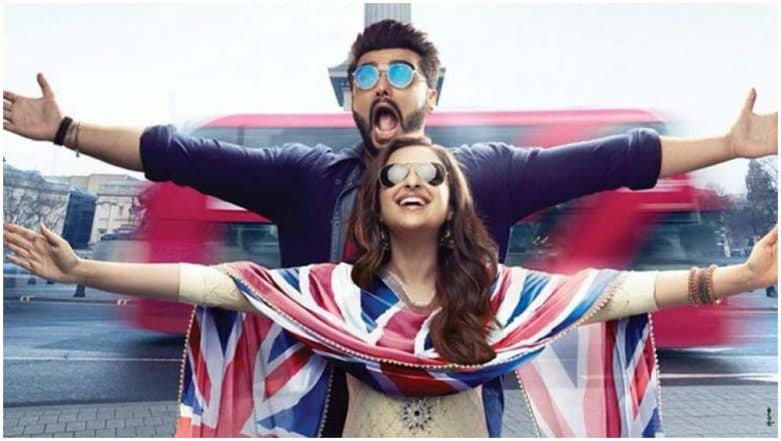 What an abysmal disappointment Namaste England turned out to be! Though we didn't have high hopes after seeing the two trailer, we expected this romantic entertainer to play out in a decent manner. After all, it was directed by Vipul Amrutlal Shah, who had directed the thrilling Aankhen and the enjoyable Namastey London. Namaste England is a sort of sequel to Namastey London, only that Akshay Kumar and Katrina Kaif refuse to participate and Shah had to make do with Arjun Kapoor and Parineeti Chopra. Considering both were so good together in Ishaqzaade, we expected the same magic in Namaste England too.
Arjun and Parineeti's chemistry is still the best thing about the movie, that has nothing else worth boasting about. Namaste England suffers from a laughable script, awful dialogues and weird character motivations. Moreover, it feels like a mish-mash of many movies, like Badrinath Ki Dulhania, Meri Pyaari Bindu, Hum Aapke Dil Mein Rehte Hain and even Namastey London. In this feature, we look at 11 scenes in the film that made us go 'WTF were they thinking?' (HUGE SPOILERS AHEAD!)
The Tractor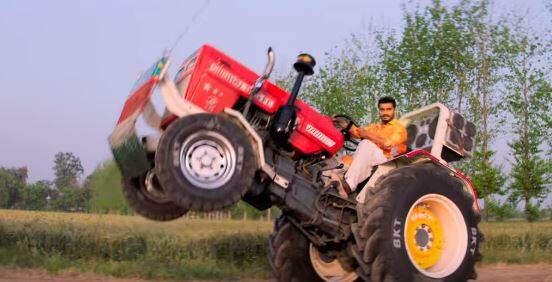 This is not a dream sequence BTW! Arjun really does a wheelie with a tractor! Last heard, Sunny Deol called up Anil Sharma and asked him why he never thought of this before!
A Stubborn Dadaji!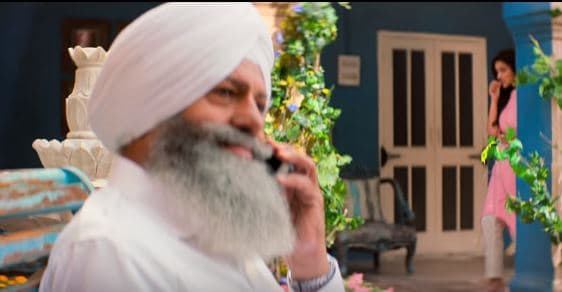 Jasmeet's (Parineeti Chopra) grandfather is one of a kind! Not one does he not allow her to work before marriage, he also makes Param's (Arjun Kapoor) family swear that they won't make her have a job after marriage. There is no proper reason given to his pig-headedness, except the usual log kya kahenge thing. Though this 18th century relic, for some reason, didn't stop his grandkid from going to college.
An Obsessive Friend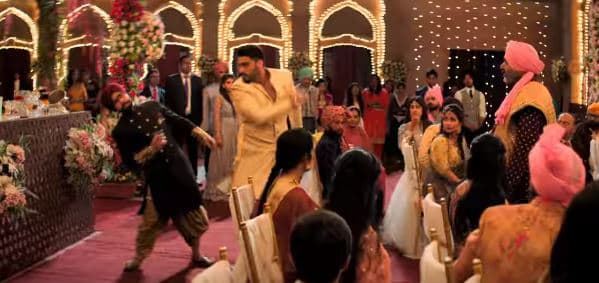 Param has a tiff with his rich but obnoxious best friend at the former's wedding night, after the friend insults his father. Instead of patching up the next day after sobering up, the friend tries to make Param's life hell. How? By making sure he doesn't get a visa for anything! And the man is super-obsessed in not making it happen for months. Poor Param might have never heard of contacting Sushma Swaraj on Twitter!
London Dreams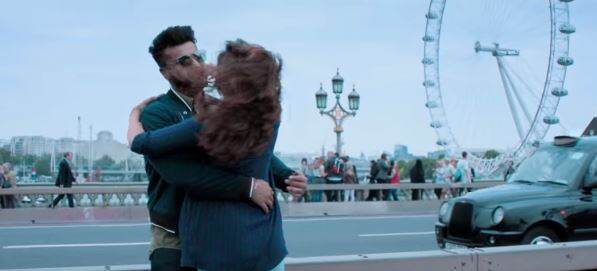 After their marriage is solemnised and the above fight happens at the venue, it's cut to a year later. We find Param and Jasmeet suddenly in London, cavorting around the place as well have a cute scene where the couple romance over a car-key. Before we try to figure out what the hell happened, we find it is all a dream that Jasmeet is having and they are still in Punjab. BTW, the movie never explains Jasmeet's sudden obsession with London.
Satish Kaushik's Weird Travel Agent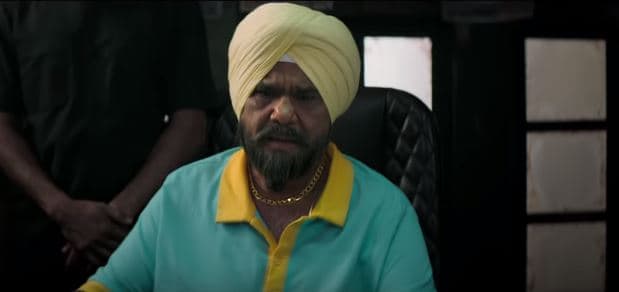 Apart from his annoying fixation of calling all and sundry 'Darling' (#MeToo hasn't reached the movie yet) and having gunmen around him, Satish Kaushik's creepy travel agent annoys the hell out of you. He provides the big serious twist of the movie, but the man's comical behaviour doesn't make it easy for us to take anything seriously.
The Interval Twist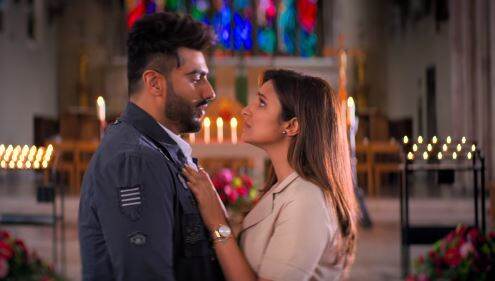 Jasmeet lies to Param saying that she has a job visa to London. It's only at the airport that Jasmeet tells Param that she got the visa because she agreed for a fake marriage with a London brat, arranged through that creepy TA. It is unexpected, yes, but considering how unbelievable Jasmeet's London obsession was and how comical Satish Kaushik's character was, the twist makes little sense.
Sam's Mean Streak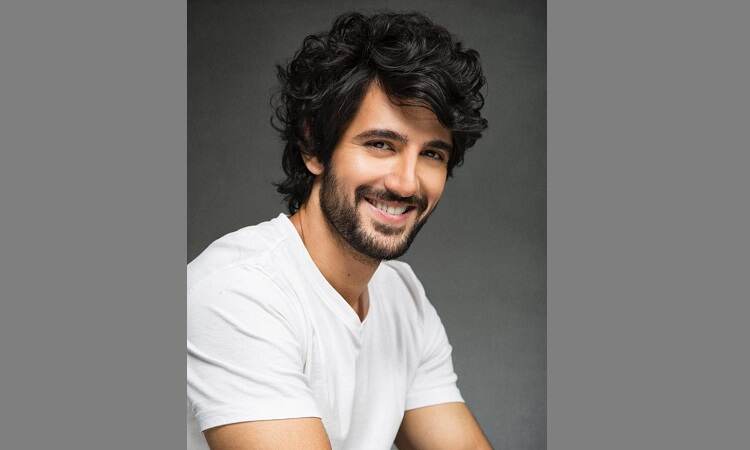 That London brat turns out to be the rich guy Sam (Aditya Seal), who must have binge-watched Hum Aapke Dil Mein Rehte Hain a lot as a child. When his grandpa is dying, he agrees to fake-marry an Indian girl, who turns out to be Jasmeet. Though their marriage is of convenience, Sam develops feelings for her. At one point he tries too hard to woo her and Jasmeet rebuffs his advances. Irked, he says he won't divorce her as promised and that he won't take a no for an answer. The issue is, Sam has been shown as a decent person till and this is the only time in the movie we see that evil streak in him. Not to mention, he is more of a showpiece for the rest of the film.
Param's Fan-Girl Pact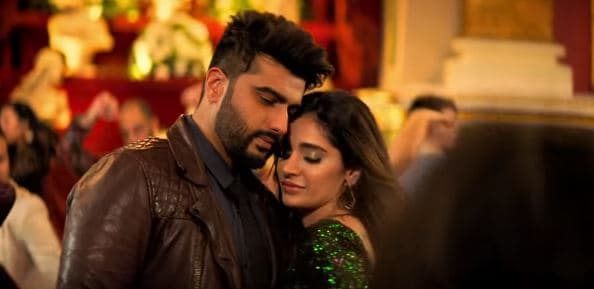 When Param turns up during Sam and Jasmeet's dinner date acting as her neighbour, Sam's ex Alisha (Alankrita Sahai) gets obsessed with him for no damn reason. When she tries to put her moves on him, he confesses to her that he is married to Jasmeet and he is here to take her back. The girl, who obviously has no job to say, asks whether they can act as a couple to be engaged to make Jasmeet jealous and if she doesn't, he should really marry her! This, she says to a guy she just met a couple of hours back!
Param's India Shining Speech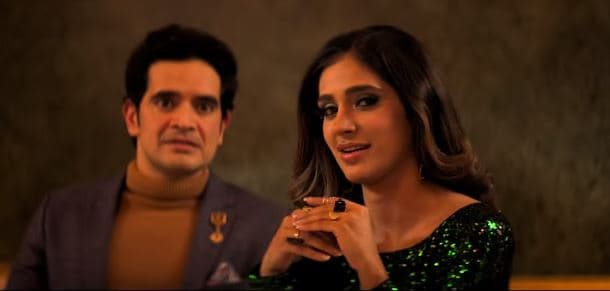 Because it worked with well in Namastey London, Vipul Shah tries a similar tactic with Arjun Kapoor giving an Akshay Kumar-like speech about the greatness of India. The target of his tirade is Sam's another NRI friend, who seems to be a reject from Subhash Ghai's Pardes, and for unexplained reasons, is annoyed with all things Indian. And when Param delivers his speech to him in front of an entire British guest group at a party, everyone listens to him rapt attention even though he is speaking in Hindi. Even without a Katrina to translate for him!
'Beautiful'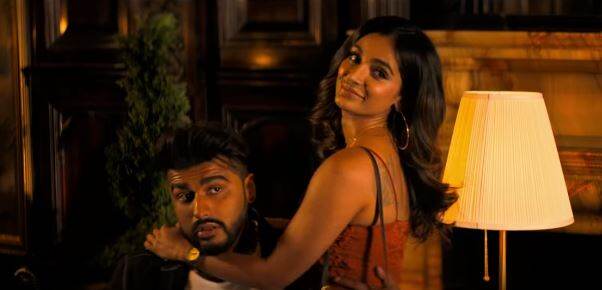 Param's fan-girl Alisha has an obsession with using random adjectives. When Param says something inconsequential, she finds it 'profound'! Later, when Jasmeet quotes a scripture from her wedding card, Alisha impressively coos, 'Beautiful' and then asks what it means! Errrr.... did someone gave her the wrong dialogue cue?
The Climax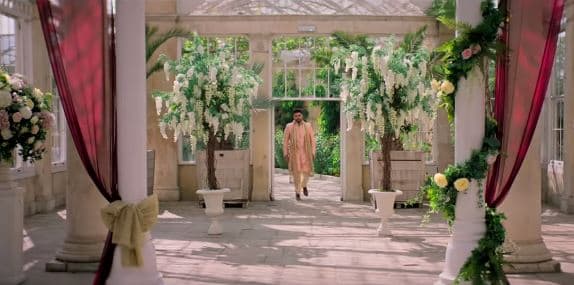 The climax has Jasmeet getting ready for her interview to get the residency, as Param and Alisha get ready for their fake (?) wedding. But no, after giving us so many headaches, Jasmeet ditches her interview to find Param. At the wedding venue, she finds Alisha, who has ditched her western attire for a salwar-kameez (because we still believe western clothes are bad!) who tells her Param is all hers!. She runs to meet Param in what looked like Buckingham Palace and Param tells her what has been in our mind all the while, "Sorry bol deti, itna drama kyun kiya?" So true!