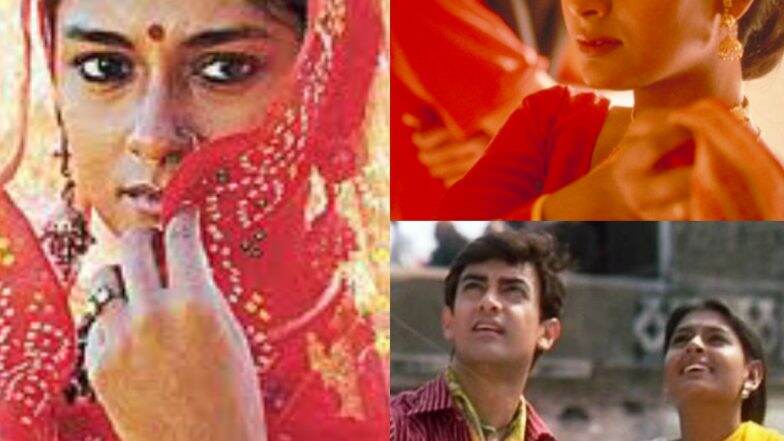 Nandita Das turns a year older. These days she is known more for her intriguing directorials. But this lady is an amazing actress. Be it Fire or Earth or Aks for that matter, Nandita Das has proved her mettle as an exceptional actress again and again. It's not easy for someone in those days to make a mark when most of your films belong to the 'art cinema' category. But who can keep talent away from appreciation? Das is as great an actor as she is a director and to tell you why we say so, here's a list of her movies that you can watch.
Fire
Deepa Mehta's first film from her trilogy on the elements of nature was clouded with controversy. It was truly a bold film to have released in those days which talks about same sex affection. Nandita Das played Sita, a woman with liberal thought process but still bound by societal norms. Her relationship with Shabana Azmi in the film has been kept so subtle yet effective that you will love it.
1947 The Earth
1946 The Earth is a disturbing story telling of India's partition which still makes the country bleed at occasions. Das played a Hindu maid to a rich polio-stricken Parsi girl and who is also the centre of all men's attention. Her suitors were played by Aamir Khan and Rahul Khanna, are both Muslims in the film. The scene where Das tries to piece together a doll ripped apart by little girl after she sees a few men do the same to another is still fresh in our minds.
Hazar Chaurasia Ki Maa
This is essentially a movie about a mother who suddenly realises she knew nothing about her darling dead son. Nandita Das played the love interest of the son and a fellow participant of the Naxal movement in Bengal. Her scene with Jaya Bachchan where she recounts about the deceased is truly heartbreaking.
Before The Rains
A Merchant Ivory production, Before The Rains takes a different look at the British oppression on India. Nandita Das played Sajani, a maid, who has a rousing affair with a married British gent and pays for it with her life. Das was demure woman in love at one moment and a helpless betrayed woman in another...the range will leave you mesmerised.
Bawandar
Bawandar was a real-life story based on the Bhanwari Devi rape case where Nandita Das played the main protagonist. It's an Hair-raising account of how the system failed to give justice to its woman. Das portrayed the anguish, fear, loss and humiliation of a woman wronged repeatedly so well that it leaves you with tears in your eyes.