Those who are following bhai, indeed Salman Khan intently by now know that he is soon to come up with Bharat. The Ali Abbas Zafar film has left all his fans curious and excited. Recently, the cast and crew of the film flew off to Malta for the shoot. Now, you will be stunned to know where the Dabangg Khan rests when not on the sets. It is this super-lavish palatial vanity van.
As we can see in the pictures, the vanity van's interior is nothing less than an exquisite suite. Who would think that the big box like thing resting on the wheels would have so many luxurious amenities inside? Here, we can spot comfortable and upmarket couches, a kitchen counter and an en-suite bathroom. We wonder whether the Dabangg Khan would even feel like getting out of this palace on wheels!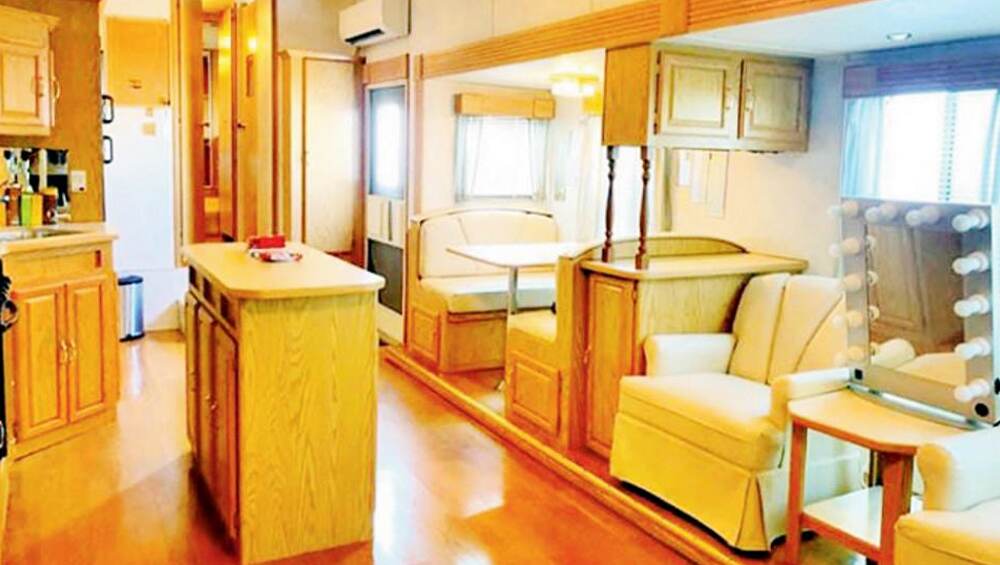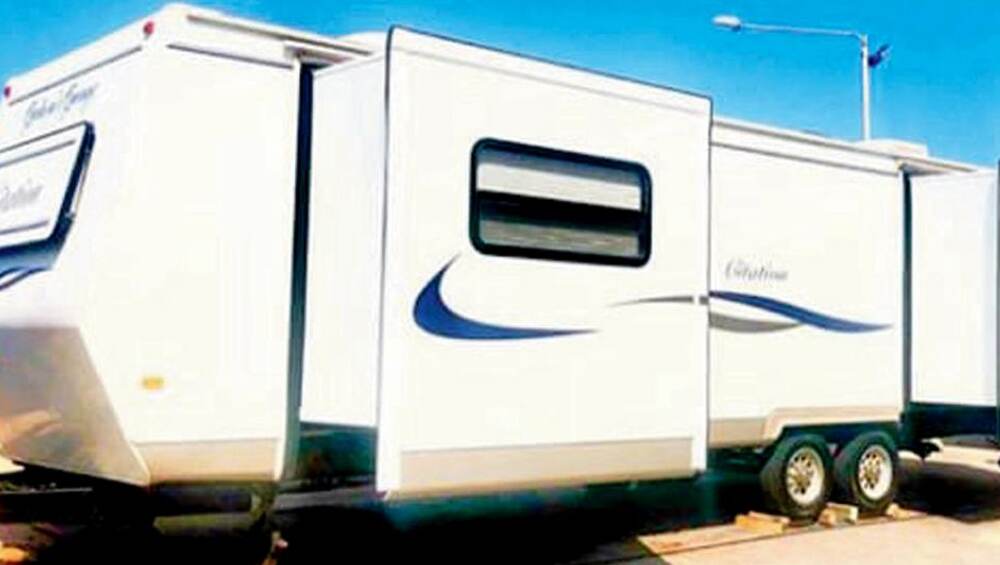 Meanwhile, Bharat's female lead Katrina Kaif has also flown off to Malta. Not only Katrina but also Dilbar fame Nora Fatehi joined the cast of Bharat in Malta. The pictures shared by the actors are breathtaking and we are almost sure that it will be a visual treat to watch it on the big screen.
The makers of Bharat recently released the teaser that has Salman Khan's dialogue in it. The film is in the constant buzz because of its varied cast and even more because of Priyanka Chopra's exit from the film. The reason for exit is still unknown but rumors have it that her engagement with Nick Jonas has something to do with it!
Coming back to these amazing stills of Salman Khan's posh vanity van, tell us your thoughts on it in the comments section below. Don't you secretly wish to actually see it IRL?