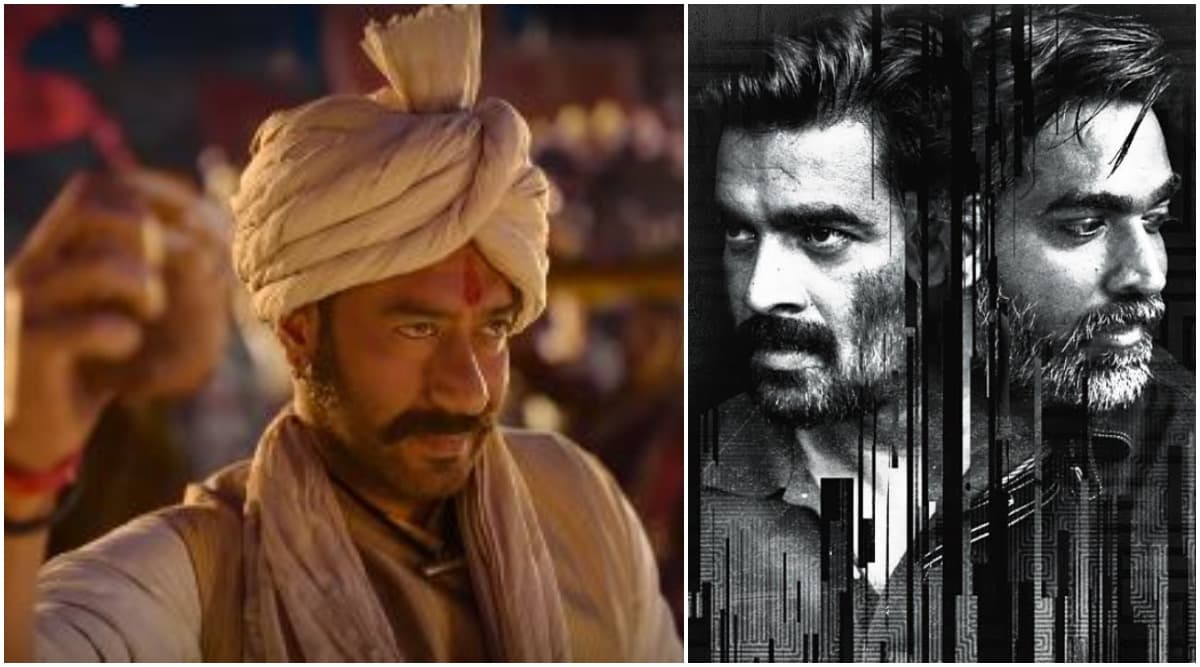 The trailer of the upcoming historical war drama, Tanhaji The Unsung Warrior, has arrived on November 19. And it is looking epic. We have already seen and gotten impressed by the looks of Ajay Devgn as the titular Maratha braveheart and Saif Ali Khan as the antagonist, Udaybhan Rathod. Not to mention, a dynamic Sharad Kelkar as Chatrapathi Sivaji Maharaj. On November 18, they also finally revealed Kajol's look as Savitribai Malusare, Tanhaji's wife. Tanhaji: The Unsung Warrior: Introducing Kajol as Savitri Malusare, the Brave Wife of the Maratha Warrior!
On the same day, Ajay Devgn also dropped in an 11-second promo featuring the actor as Tanhaji breaking a coconut with his bare hand (though the CGI isn't that convincing), while some festivities are going in the background. However, in both the trailer and teaser, what caught my fancy is the background score. Tanhaji the Unsung Warrior Trailer: Ajay Devgn and Saif Ali Khan Take You on an Epic War Which Glorifies Marathas (Watch Video).
Watch the Promo Here:
Any movie buff who has watched quite a few Tamil films would find the score familiar, even if it was played for a few seconds. It instantly reminded me of the signature theme of the cult hit Vikram Vedha, whenever Vijay Sethupathi's gangster character, Vedha makes an entry. You can judge for yourself in the below video, from around the 01:14 mark.
Vedha Makes an Entry
Vikram Vedha's BGM was scored by Sam CS, while Tanhaji The Unsung Warrior's score is done by Ajay-Atul. Sure, the instruments are different, and Tanhaji's tune is played on a slightly slower note, but you really can't get rid of the deja vu feeling.
Interestingly, Saif Ali Khan, Tanhaji's antagonist, is pitched to be a part of Vikram Vedha's Hindi remake, where he is reportedly playing R Madhavan's character, police cop Vikram.
Earlier, Tamil composer D Imman was annoyed when he found that the trailer of Marjaavaan, starring Sidharth Malhotra, used his BG score from Viswasam. After the composer expressed his ire on social media, the producers rectified the situation by crediting the composer in the trailer.