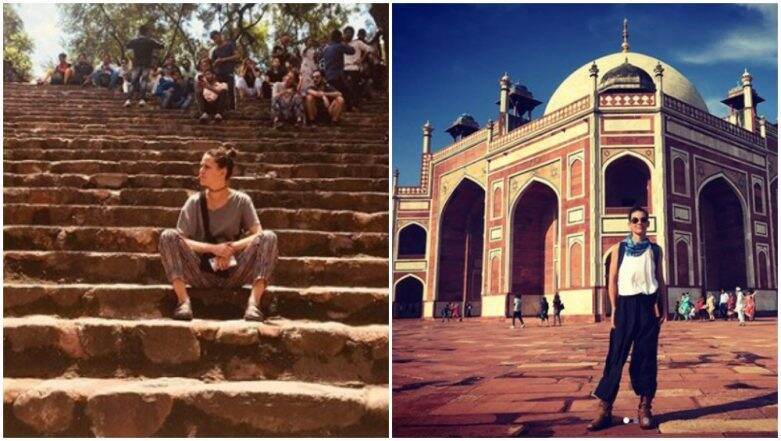 How will you react if we say a Marvel superhero is in India currently? Well, not the character of course but an actor who plays the part. Excited? Well, that's was our very reaction when we casually checked her Instagram feed. Yes, Evangeline Lilly - the Wasp of Ant-Man and the Wasp is in India currently and busy roaming the streets of Delhi. Usually, Hollywood actors are flocked by huge Indian crowd gathered to catch their glimpse. But this one's different. Ant-Man and The Wasp's Evangeline Lilly Complains About Her Nude Scenes in  'Lost', Showrunners Tender Apology.
The actors who make an announcement before their arrival or the ones who are planning to shoot some scenes in India are the ones who suffer from too much attention but not Lilly. She was damn secretive about her Indian trip and no one was even aware of it. That really worked for her as no one's bothered to bother her. She's quietly visiting all the historical places in our country while making beautiful memories with her wonderful clicks. Ant-Man and The Wasp: 7 Awesome Sequences To Watch Out For in Paul Rudd and Evangeline Lilly's Superhero Film.
Check out pictures from Evangeline's Delhi album
View this post on Instagram
View this post on Instagram
View this post on Instagram
Coming to her character of Wasp, we know nothing about her future as Marvel failed to include Ant-Man or Wasp in its Phase 4 expansion. Like Hulk, these characters too didn't have any mention in MCU's immediate plan and we guess we'll have to wait till Phase 5's announcement before we get to see them on the screen once again.