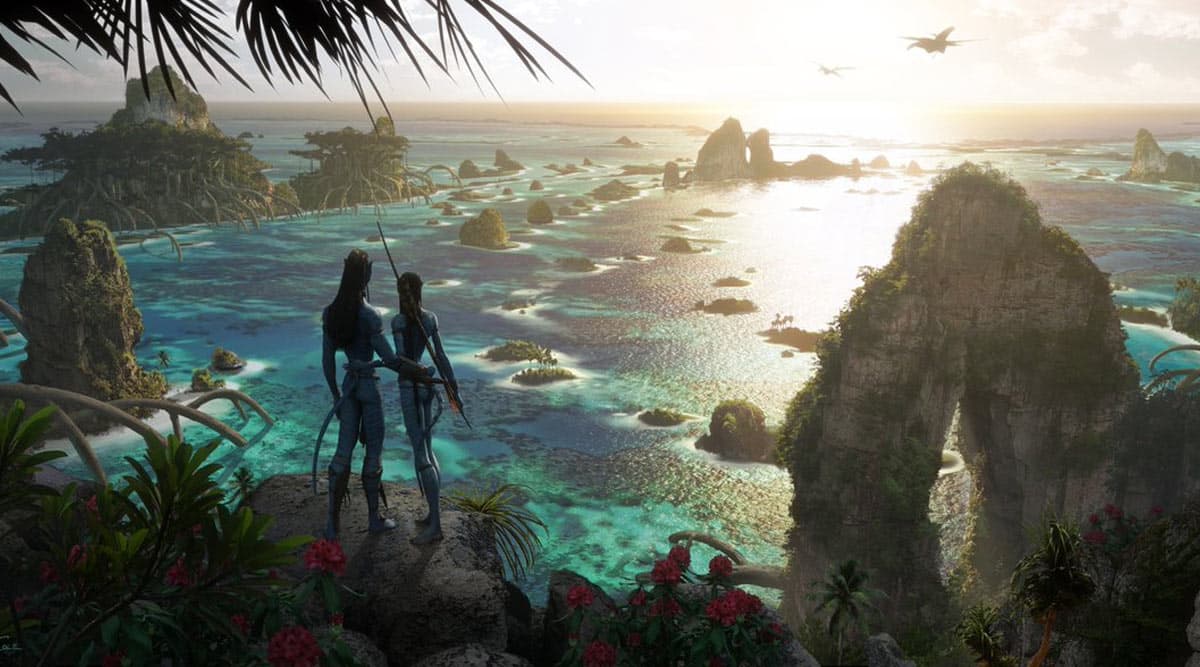 James Cameron's 2009 science fiction film Avatar is all set to shell out an equally interesting part 2. The creators have been teasing about the film since very long but not many visual details were spilt by them. Now, to the delight of the fans, they released a few art pieces on the Avatar theme. This concept art will be considered as the source of inspiration to materialize the film on the silver screen. The fans were awestruck at the beautiful artwork that is completely based on the aqua theme. Avatar 2 Has No Trailer Update But There Is Something Releasing In 2020 - Deets Inside.
In the first installment, the fans were deeply involved with the fictional place named Pandora. However, the sequel promises the audience to them into a new world altogether and these visuals are proof to it. In one of the stills, we see Jake Sully (Sam Worthington) and Neytiri (Zoe Saldana) standing on a rock looking over the beautiful coast. In other stills, we see how this new world will look like with rocks floating in the sky, with deep blue sea below. Check out the new stills below.
Jake and Neytiri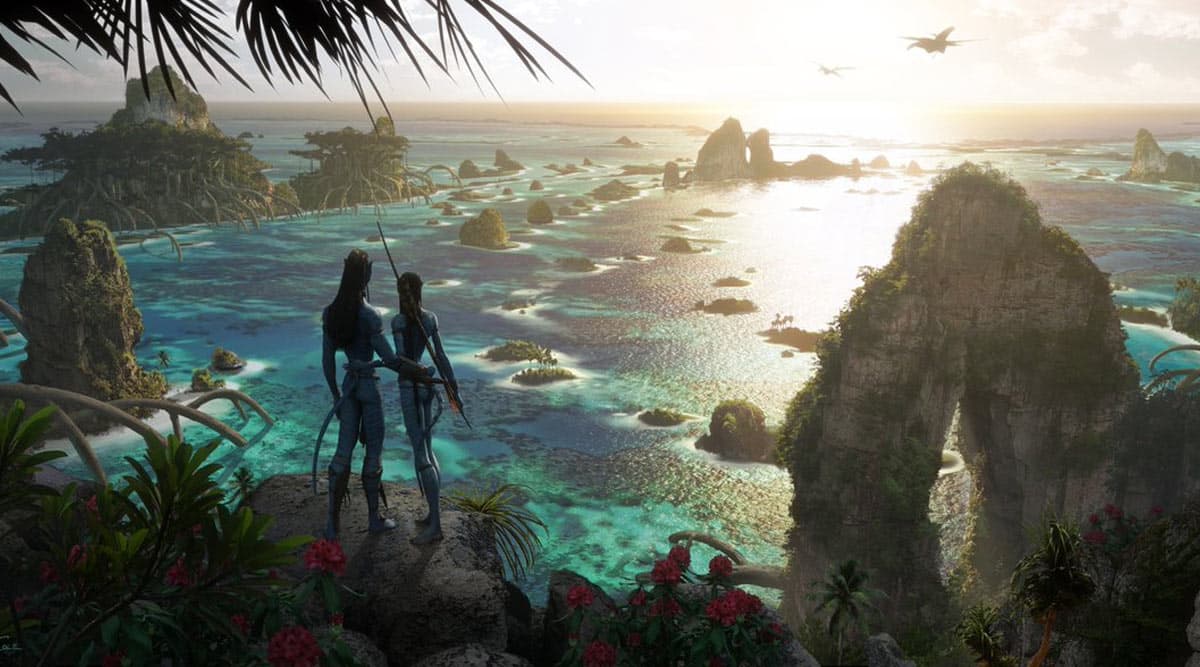 The New World
Such Heavenly Art Piece!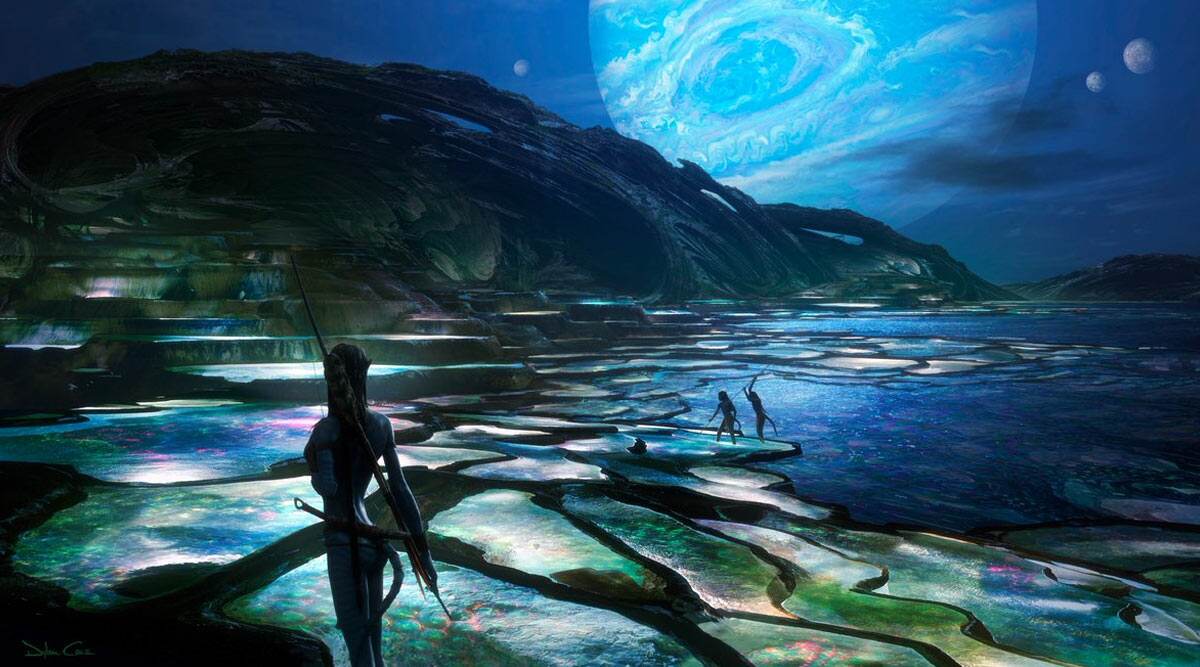 More From the Aquatic Life in Avatar 2 World
Meanwhile, fans are going gaga over the brand-new Avatar inspired car co-created by Mercedes-Benz and Cameron. In fact, the filmmaker has also promised that the fans will get to watch lots of boats, submarines and other cool vehicles in the world below the sea, that is shown in Avatar 2. Coming back to these stills, if this does not get you excited to watch the flick, we don't know what would!