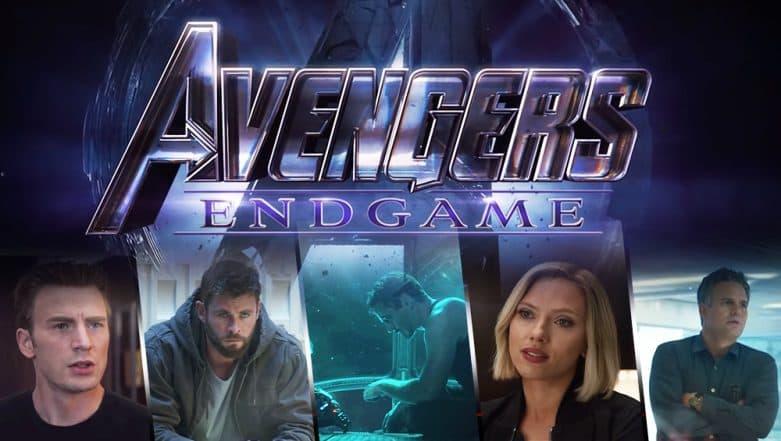 Avengers 4 trailer is out and as expected, the internet has collectively lost its cool. But first thing first, Avenger 4 has a name, and it is not "Avengers: Annihilation". It is Avengers: Endgame. AVENGERS: ENDGAME, it is. After a looong tiring wait, Marvel Cinematic Universe dropped the first official trailer of its 22nd film, and it takes you on a crazy ride. The trailer opens with Robert Downey Jr.'s emotionally drained Iron Man aka Tony Stark stuck in the space leaving a message for Pepper Potts (Gwyneth Paltrow). And on earth, you see tears rolling down a clean-shaven Captain America's cheeks! And amidst the mellowed down mood, it is Hawkeye aka Clint Barton who will leave you shocked with his badassery. Twitterati is having a meltdown just how the Russo Brothers would have wanted it. Avengers 4 aka Avengers Endgame Trailer: Marvel's Superheroes Battle Infinity War Blues Before They Regroup To Tackle Thanos - Watch Video.
The last time Iron Man left a secret message for Pepper was during Iron Man 3, when their Malibu house was attacked by a terrorist group led by Mandarin. But Tony was not lost, and definitely not defeated. But the Avengers: Endgame trailer shows a defeated, a lost Tony Stark delivering a most heart-rendering monologue to the love of his life. Tony, world's greatest defender, saw the death of his son-like, mentee Peter Parker aka Spider-Man in his arms and this has taken a toll on him as he is left stranded all alone in an alien battleship. Avengers 4 Trailer Reveals Title to Be Avengers: Endgame – Watch Video.
While Tony is lost and repentant in the space, the remaining superheroes (those who survived Thanos' snap that wiped off half the universe in Avengers: Infinity War) are no better on earth. Chris Evans' Captain America is shedding tears and choking on emotions with Natasha Romanoff aka Black Widow (Scarlett Johansson) by his side. While he may be all grim, he is determined to avenge, because that's all he knows at the moment. We also saw a defeated and mournful Thor (Chris Hemsworth).
Speaking of the highlight of Avengers: Endgame, it has to be the return of Jeremy Renner's Clint Barton. The actor who was missing in action in the Avengers: Infinity War, is here in the End Game to end game of Thanos! Hawkeye looks deadly, and we feel he is in a new avatar. We also see Scott Lang aka the Ant-Man (Paul Rudd) providing comic relief while confirming himself to have survived both Thanos' attack as well as the Quantum Realm. Check how the Twitter reacted to the release of Avengers: End Game trailer.
YES, THIS IS HAPPENING FOR REAL, GUYS!!
— Ocean (7-4-1) (@DeadlierOcean24) December 7, 2018
OH MY GOD!!!
— Julian (@julians_world) December 7, 2018
Emotions Are Running High Everywhere
— mav ⛅️ (@sackuprogers) December 7, 2018
Losing Our Minds and How
— B_Knight (@PhilzLike98_) December 7, 2018
The End is Near...Thanos!!
— Armand (@ArmGunar) December 7, 2018
Too Much Information
— Tony X. (@soIoucity) December 7, 2018
Watch Video: Marvel Studios' Avengers: Endgame - Official Trailer
Avengers: Endgame picked up from where Infinity War left off. We know Iron Man is stranded in the space all alone. It will be exciting to see how the "genius mechanic" makes an escape again from a dead-end situation. Remember, 2008 Iron Man? As for Captain America, we have a mixed feeling seeing the Cap sport his clean-shaven look again, while Nat continues with her short, blonde hair. What really made us sad was the no-show of the 'dead' superheroes, not even a slight hint at their revival. The directors, the Russo Brothers have confirmed the death of Loki (Tom Hiddleston) and Vision (Paul Bettany). Guess, we will have to patiently wait for the second Avengers: End Game trailer to release.