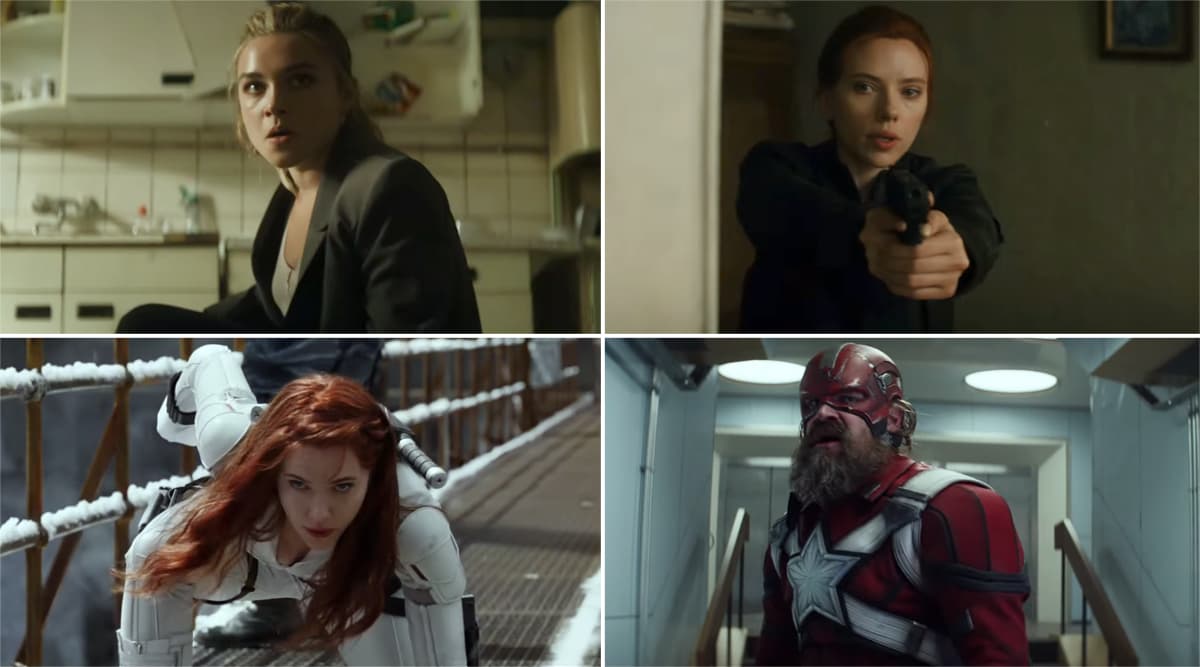 In the Marvel Cinematic Universe, the former Russian spy and Avenger Black Widow is no more. If you have seen Avengers: Endgame, you know that Natasha Romanov (Scarlett Johannson) had given up her life so that Hawkeye (Jeremy Renner) can have the Soul Stone at Vormir. But we also knew then that it was not the last we will see of Black Widow, for there was already the news that a solo Black Widow movie being developed. So despite Black Widow being a casualty of Endgame, she will kickstart the Phase 4 of MCU, in 2020. Black Widow to Release in India Before the USA, Scarlett Johansson Stand-Alone Film to Hit the Screens on April 30.
And in case you wonder how Marvel plans to bring her back, perhaps the first teaser trailer might give you some idea on this. In a surprise moment, Marvel dropped the first promo of Black Widow and it is awesome! The promo confirms that the movie will look back into Natasha's past, while it might also delve into her relationship with Clint Barton/Hawkeye. Moreover, the present events will be set between the end of Captain America: Civil War, when Black Widow went on the run, and Avengers: Infinity War.
Thaddeus Ross (William Hurt) is also making a return here. And there are some new entrants too, as we meet Black Widow's super-spy family. Played by Florence Pugh, Rachel Weisz and David Harbour, her family members are as skilled and adept as her.
There are some very exciting action sequences, while we also get a glimpse of the antagonist, Taskmaster.
Watch the Trailer of Black Widow below:
Black Widow is directed by Cate Shortland, who had directed the acclaimed Berlin Syndrome. The movie also stars O-T Fagbenle. There are also reports that Robert Downey Jr and Jeremy Renner reprising their characters of Tony Stark/Iron Man and Hawkeye respectively.
While Black Widow will release in the USA on May 1, 2020, it will release a day earlier in India on April 30, 2020.