Brie Larson may inexplicably be earning the wrath of some bigoted buffs, but there is no denying that she is one of the most popular actors across the world. And also, an incredible performer too. If her Oscar-winning turn in Room pushed her more in the forefront, then Larson's innings as Captain Marvel in Marvel Cinematic Universe. Captain Marvel, that came out earlier this year, made more than a billion dollars at the global box office. Avengers: EndGame, where she had a comparatively smaller role, is currently the highest-grossing movie of all time. Brie Larson is a part of the elite club! Just Mercy Trailer: Michael B Jordan and Brie Larson Fight For Jamie Foxx's Justice in This Intense Legal Drama (Watch Video).
But there is more to Brie Larson beyond her Marvel innings. The Academy Award winner, who is also known for her fierce feminist opinions and social causes, had started off her acting career at quite a young age. As an adult, she was seen in supporting roles in some very popular movies, or as the lead in indie flicks and comedy movies. Her first big taste with critical acclaim came with the movie Short Term 12, where she played a pregnant supervisor for a group home for troubled teens. Perhaps, it is her performance in the movie, that made Room fell in her lap, and the rest is history.
While her career post-Oscar win has been fascinating (including a bizarre lead role in the Anglo-Indian crossover, Basmati Blues), Brie Larson's filmography before that has a few scene-stealing performances. In the wake of her success as a lead star, we often forget that Brie had quite a few popular movies, where she was in a more supporting capacity, and in some of them, she nearly stole the show. Like the seven below:
13 Going on 30
As a member of the elite Six Chicks gang from the school of the protagonist (Jennifer Garner)'s younger self, Brie Larson had no dialogue in her first-ever screen appearance. And yet it makes the film all the more special, considering what the future has in store for the cast of the movie.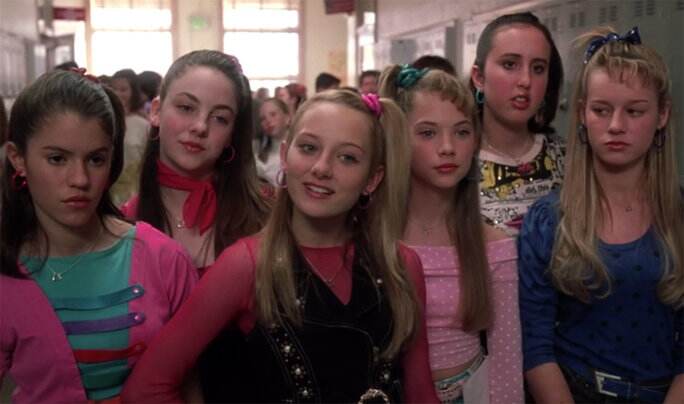 13 Going on 30 had a few pre-MCU actors in the film, who then didn't know they were going to be a part of a bigger universe. Larson, of course, became Captain Marvel in 2019. The film's main lead, Mark Ruffalo, became Bruce Banner aka The Hulk. Andy Serkis, who plays the protagonist's boss, played the villain Ulysses Klaue in Avengers: Age of Ultron and Black Panther. Judy Greer, who played the adult version of the Six Chicks gang-leader, played Scott Lang's ex-wife role in the Ant-Man series. Also, though she was not a part of the MCU, Jennifer Garner did play a Marvel superhero in Daredevil and its spinoff, Elektra. Captain Marvel Box Office: Brie Larson Starrer Crosses the $1 Billion Mark Globally, Becomes the First Female-led Superhero Film to Achieve this Milestone.
21 Jump Street
Phil Lord and Christopher Miller did the unthinkable when they rebooted a forgotten cop drama (that starred Johnny Depp) into a hilarious action-comedy, featuring Jonah Hill and Channing Tatum.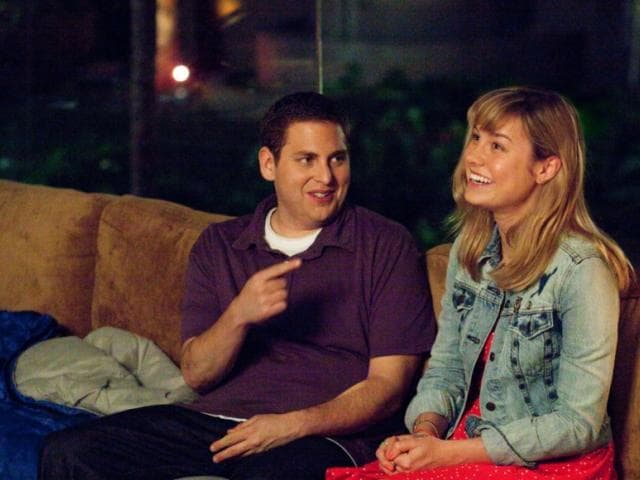 In 21 Jump Street, Hill and Tatum play an unlikely pair of friends who are also undercover cops asked to infiltrate in a high school and find out the drug racket there. Brie Larson plays witty high school girl with whom Hill's character gets romantically involved.
Scott Pilgrim vs The World
Edgar Wright's subversive take on romance and videogames is a cult classic. Starring Michael Cera and Mary Elizabeth Winstead in the lead, it is about a boy who gets into this weird videogame-like battle with the seven exes of the girl she has a crush on.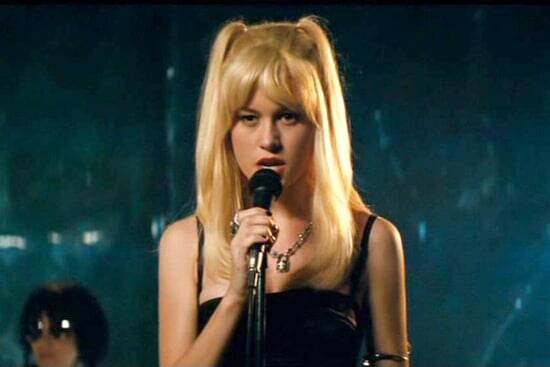 Scott Pilgrim vs The World has some exciting cameos from actors like Chris Evans, Mae Whitman, Brandon Routh et al. And also early appearances from Anna Kendrick, Aubrey Plaza, Alison Pill and Brie Larson. Larson plays "Envy" Adams, the ex-girlfriend of Scott, who is now dating an ex of the girl he likes.
Don Jon
Joseph Gordon-Levitt turned director with this unusual romantic film, where he also plays the titular lead. His character is that of a porn addict and the difficulties he has in maintaining a relationship. Scarlett Johannson (another MCU stalwart) and Julianne Moore play the female leads.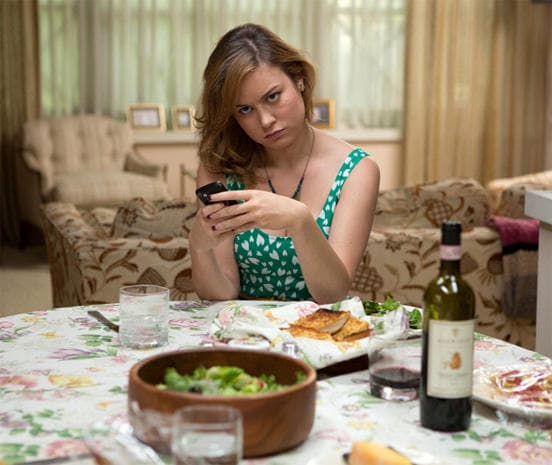 As for Brie Larson, she plays the hero's younger sister who keeps herself confined to texting to phone, but has an ear on dinner conversations. And when she does open her mouth, we realise she is a cover of wisdom, offering valuable advice to her errant elder brother.
The Spectacular Now
A cult romantic drama, The Spectacular Now is a coming-of-age story for two teenagers, played here by Miles Teller and Shailene Woodley. The movie had received a lot of acclaim when it was released in 2013.
Brie Larson had a small role in the film, playing the ex-girlfriend of the male lead, who dumps him at the start of the movie.
Trainwreck
Amy Schumer's star-making romantic comedy has the comedian in a terrific knick, with an excellent performance from Bill Hader, and a scene-stealing turn from WWE star John Cena.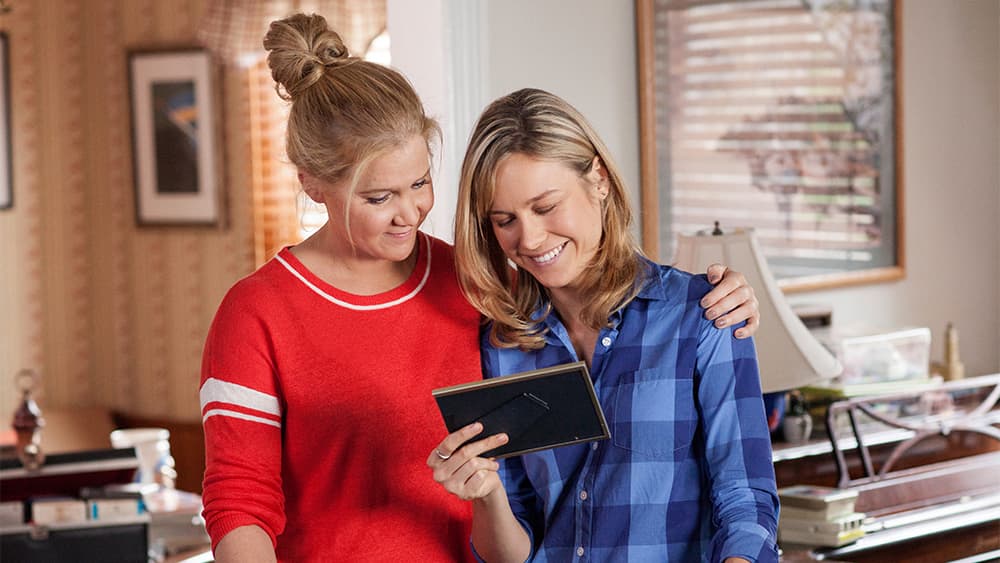 While Schumer is the titular 'trainwreck' who can't keep hold of any of her relationships, Brie Larson plays her younger sister who is more responsible.
The Gambler
Rupert Wyatt directed this crime drama, where Mark Wahlberg plays a literature professor, who suffers from a heavy gambling addiction.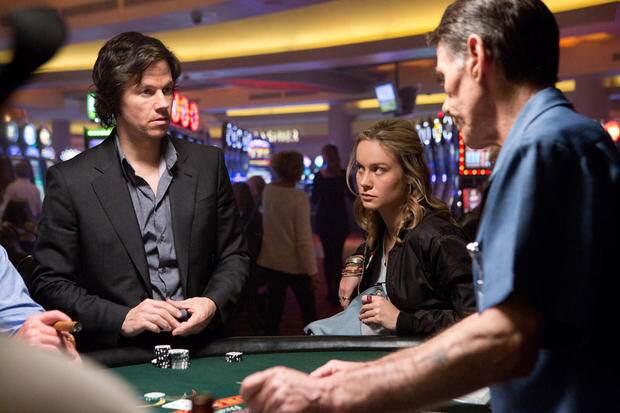 The movie also has Brie Larson as the female lead, one of the protagonist's students, whom he identifies as a prodigy and later develops an interest in.
(The above story first appeared on LatestLY on Oct 01, 2019 10:00 AM IST. For more news and updates on politics, world, sports, entertainment and lifestyle, log on to our website latestly.com).