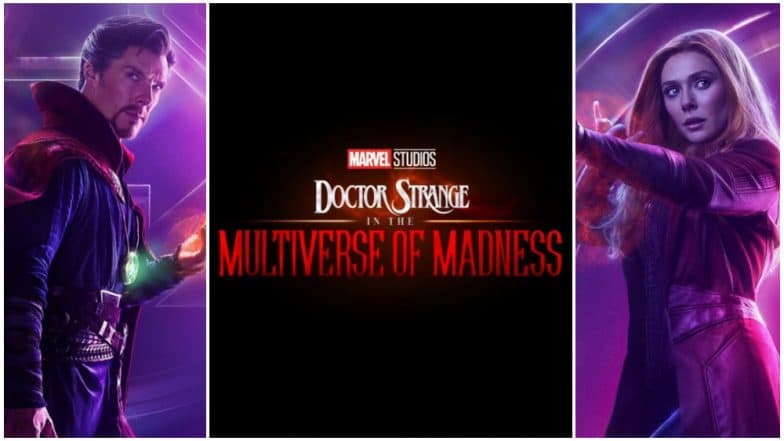 Marvel Studios has treated its fans with the announcement of the Phase 4 of MCU at the San Diego Comic-Con. The upcoming projects include Angelina Jolie starrer film Eternals, Thor: Love and Thunder which will feature Jane Foster as Goddess of Thunder, Blade reboot, Hawkeye web series, and the one we are going to talk about here, Doctor Strange sequel, titled Doctor Strange in the Multiverse of Madness. The movie was announced with a release date of  May 7, 2021. Director Scott Derrickson is back in the chair. Benedict Cumberbatch will be reprising the titular role. Lovely addition to the cast is Scarlet Witch, played by Elizabeth Olsen in the MCU.  Black Widow Footage Details Leaked from SDCC 2019! Reveals Scarlett Johannson's Fight With Florence Pugh's Character, New Villain in Taskmaster!
This will be the first time Doctor Strange and Scarlet Witch will team up in the MCU. There separate fanbase shipping these two characters on the internet for quite some time now. Doctor Strange in the Multiverse of Madness will be unique in more than one way. The movie will be treated as a horror film, as hinted by the makers at the comic-con. The director said that this will be "the first scary MCU movie" while producer Kevin Fiege confirmed it will still be PG 13.
"I think it's vital to maintain the humour of the first film, but with this twist of horror," Benedict added, during the panel discussion. Eternals: From Angelina Jolie Playing Thanos' Cousin to the Release Date, Here's All You Need to Know about the Marvel Film.
Also, this movie is set to change the future of Marvel TV and movies. For the first time, the events of a TV show will directly lead up to the premise of a movie. Also, announced at the comic con was the web show, WandaVision. The makers declared that WandaVision will tie into  Doctor Strange in the Multiverse of Madness. So, you better keep your binge-game hail and hearty.
The villain of this horror film has also been revealed. Writer C. Robert Cargill has said that he and Derrickson intended to include Nightmare as the villain. Also, let us not forget the loose thread from Doctro Strange (2016). Mordo, who joined the dark side in the post-credits scene, is still looming at large.