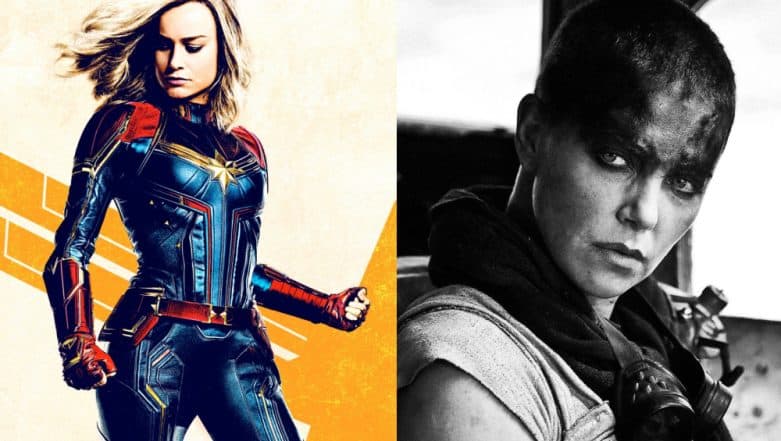 Captain Marvel, starring Brie Larson, has been receiving negative responses from netizens even before its release. One of the biggest reasons that the film is being trolled is for as ridiculous a reason as Larson being a feminist. Despite being one of the most anticipated Marvel films of the year, Brie Larson has been facing backlash for her comments and the film is being termed as 'feminist propaganda'.
Larson's words have been misconstrued and twisted in ways to make her sound like she's promoting misandry. In one of her interviews. the actress spoke about observing a dearth of women in her press interactions with film critics. I'd give Larson the credit for being an informed woman. After making this observation, her next move was to reach out to the USC Annenberg Inclusion Initiative, a think tank dedicated to studying diversity and inclusion in entertainment. On Brie's request, the think-tank put together a study showing gender and underrepresented status of critics who reviewed 100 highest-grossing movies of 2017. The results showed 63.9 percent critics to be white males were as 18.1 percent were white females. Out of which, 13 percent were coloured male critics whereas only about 4.1 percent were female critics of colour.
While at no point did the actress mention that she wanted to see no 'white men' in press, many trolls misconstrued her words and have been holding it against her. Did Captain Marvel Negative Review Attack Cause Rotten Tomatoes to Ban User Comments Before a Film's Release?
This is not the first time a film having a strong female character has received hate from online trolls. Previously, actress Charlize Theron who played the brilliant Furiosa in Mad Max: Fury Road (2015) underwent immense trolling for starring in a character that directs a man all through the film. A US-based blogger even termed the film as promoting "trojan horse feminism". Actress Charlize Theron did have a befitting reply for this when she said, "George [Miller] (director) just showed the truth of who we are as women, and that's even more powerful. Women thrive in being many things. We can be just as dark and light as men. We're more than just nurturers, more than just breeders, we're just as conflicted. Not to brag, but I think women are better at embracing the dichotomy of the yin and the yang than men." Mad Max: Fury Road managed to portray women in all ages battle it out for their survival and release from sex slavery. Despite having female characters dressed in sheer clothing, the film strayed away from the male gaze. Would you term that 'trojan horse feminism'?
Watch the trailer of Captain Marvel here:
A similar dialogue also broke out after the release of Star Wars: The Last Jedi. While the film became the first ever Star Wars film to pass the Bechdel test, there were several fans of the franchise who felt there was a 'forced feminism' in the plot of the film. When such accusations are hurled at films, I can't help but wonder where were the same people when all the Star Wars: Last Jedi prequels released? Female characters in those films had dialogues even lesser than the sounds of the droids. Captain Marvel aka Brie Larson Describes The Feeling Of Getting Suited Up As 'Emotional' (Watch Video)
All this trolling seems pointless when we take a deeper look at the kind of films we have been seeing in superhero/action genres that have been dominated by male characters. Would you ask the same questions? The point is not just to get representation but to make it an authentic one. As a woman, looking at the Captain Marvel teaser, I feel great because unlike other female superheroes such as Black Widow or Wonder Woman, Carol is not out there to look alluring yet powerful, she's there to get some serious business done.
Captain Marvel may have begun with some unnecessary negative flak but a major section of the audiences are ready to look beyond the gender politics. This is just another Marvel film that is packed with some great action, visual effects, classic Marvel banter and to witness the most powerful character in Marvel Cinematic Universe as suggested by the makers.