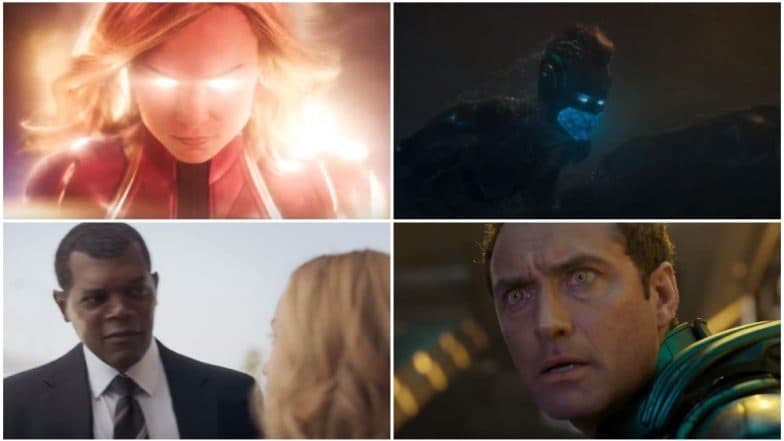 Captain Marvel opened to some great reactions after its premiere in the US. Critics are busy lauding Brie Larson's recent superhero outing and showering positive reviews on Marvel's new offering. However, days before its official premiere, haters flooded the comment section on Captain Marvel's Rotten Tomatoes page with harsh and negative reports. While some criticised Brie Larson's appointment as Marvel's new superhero, others found the movie's trailers highly average and not appealing enough. Following this negative rant on the site, Rotten Tomatoes has now decided to induce some changes and that includes not allowing users to comment before the film's release. Brie Larson's Captain Marvel Fails to Beat Black Panther's THIS Record - Read Details.
Paul Yanover, president of Fandango, which owns the site, told CNET that they are incorporating some new changes on the site. "We are disabling the comment function prior to a movie's release date. Unfortunately, we have seen an uptick in non-constructive input, sometimes bordering on trolling, which we believe is a disservice to our general readership. We have decided that turning off this feature, for now, is the best course of action." Captain Marvel First Reactions Are Out and Seems like Brie Larson's Superhero Outing is Already a Winner!
However, he insists that these changes are not a result of harsh reviews on Captain Marvel's page. "The changes are not simply a reaction to, 'Oh, gee, there's some noise created around (certain movies). Yes, some adjustments are aimed as what he calls "noise reduction," when high-profile films such as Captain Marvel or Star Wars movies attract trolls with agendas. But as a whole, these changes are part of a long-term site strategy," he said.
Brie Larson's highly anticipated movie will hit the screens on March 8 and this short wait suddenly seems long enough.