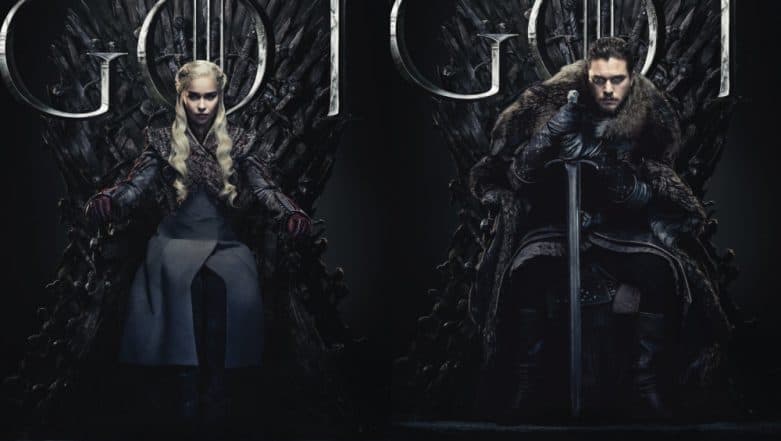 We bet you have been waiting with bated breaths for everything that is being revealed relating to the final season of Game Of Thrones. The HBO series is all set to release its finale in April and till then we are expected to pick up on the small hints and keep coming up with new fan theories to see what happens in the end. The makers have now released the character posters for the final season. The character posters released are of 20 main characters. The posters released show each of these characters sitting on the Iron Throne and the hashtag #ForTheThrone has been attached to all of these.
The character posters released are of all the lead characters such as Jon Snow, Daenerys Targaryen, Sansa Stark, Arya Stark, Bran Stark, Cersei Lannister, Jaime Lannister, Tyrion Lannister, the Night King and more. While all of the characters were expected, one recurring character that came as a surprise in this poster revelation is that of Melisandre or the Red Priestess. after a mysterious goodbye and her strange last words with Lord Varys in the last season.
The look of Sansa Stark is particularly impressive and more darker, we say. Apart from that, these character posters show everyone in darker shades which only makes us believe that things are about to get grittier than before. Game of Thrones Season 8 Teaser: Ice and Fire Collide to Make Dragonstone – Watch Video.
Take a look at all the character posters here:
These players of the Seven Kingdoms have gone to great lengths to reach this finale. From sacrifices, betrayals to great risks all of it that they have done for the throne will now culminate into the final battle. The six-episode final season is all set to premiere on Sunday, April 14.