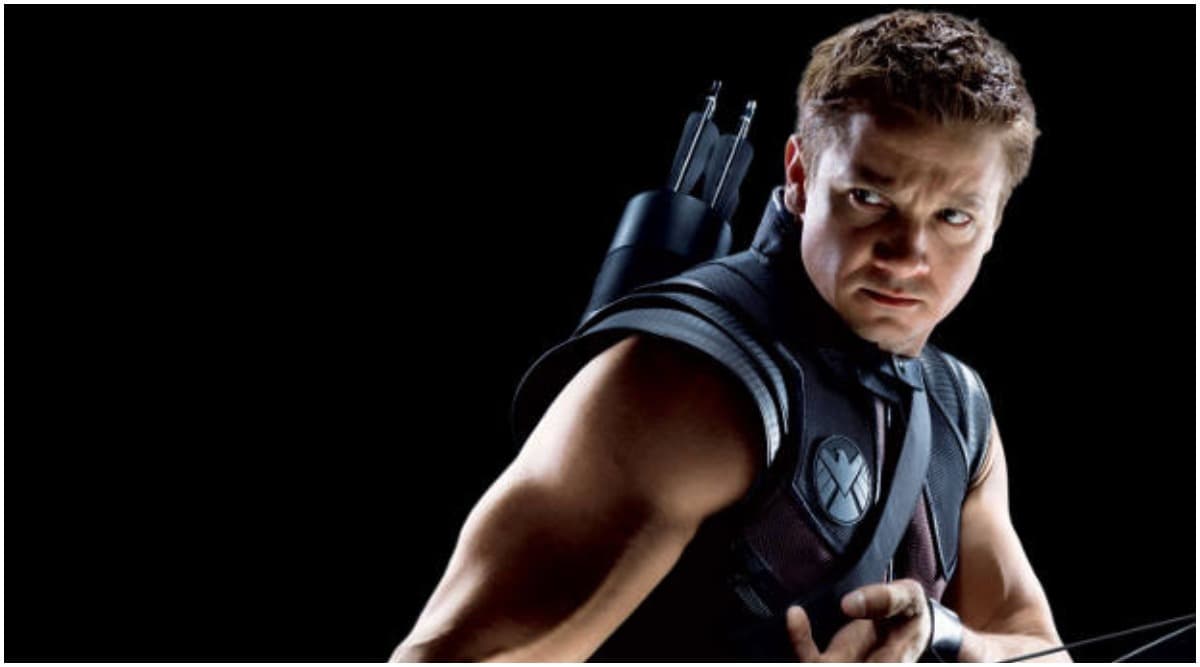 Jeremy Renner is a wonderfully underrated actor, and so is his popular character, Hawkeye in the Marvel Cinematic Universe. But let's talk about the actor first. As a performer, Jeremy Renner has seen humble beginnings making his debut in 1995 with the comedy National Lampoon's Senior Trip, and then appearing in TV shows and movies in notable, but no career-making roles. That happened in 2002 with Dahmer, where he played the real-life serial killer Jeffrey Dahmer. His performance was well-appreciated, and Jeremy Renner went on to to get more noticeable roles in films like North Country, Lords of Dogtown, The Assassination of Jesse James by the Coward Robert Ford and 28 Weeks Later. Marvel Actor Jeremy Renner Has A Polite Petition To Bring Back Spider-Man From Sony.
It was in 2008, when Renner got the film that gave him the biggest recognition then - Kathryn Bigelow's Oscar-winning anti-war film The Hurt Locker. Jeremy Renner got his first Oscar nomination for the Best Actor for his performance in the film. It also made him work with his future MCU co-star Anthony Mackie (Falcon). Two years later, Renner took another Oscar nomination for himself, this time, Best Supporting Actor, for what we think is his best performance to date, in Ben Affleck's crime drama, The Town.
It was around the same time that he was signed to play Clint Barton/Hawkeye in MCU. Jeremy's phase in the superhero franchise. While he was a part of the core Avengers, his fans felt that the movies didn't exploit the potential of his character. It wasn't just because he was a guy with a bow and arrows in a group filled with superpowers. Look at how Scarlett Johannson's Black Widow developed into such a wonderful character and is now headlining her own movie.
It's that most of the movies, save for Avengers: Age of Ultron and Avengers: Endgame, really didn't know what to do with the character. Having made an uncredited cameo in the 2011 Thor film, Hawkeye spent most of his time the 2012 film The Avengers as a mind-controlled agent. Despite being a core Avenger, Hawkeye was absent from Avengers: Infinity War. But that hasn't stopped him from owning some really awesome moments. In this special feature let's look at 10 best moments of Jeremy Renner as Hawkeye in the MCU.
His Uncredited Intro (Thor)
"Better call it, Coulson. I'm starting to root for this guy."
Jeremy Renner first appeared as Clint Barton in the 2011 film Thor. Though he isn't called as Hawkeye, Marvel fans could easily figure out who this character is thanks to his choice of weapons. Though he doesn't do much in the scene, we get to see that he possesses dry wit and can recognise a hero in a person, even with a glimpse.
Blasting Loki From His Ship (The Avengers)
"Captain, it would be my genuine pleasure."
The first Avengers film does little justice to Hawkeye making him Loki's mind-controlled minion. Towards the climax, though, he returns to his senses thanks to his BFF Black Widow, and shows us why he is such a badass with his arrows. Easily taking down Chitauri without even looking at them, his best moment comes when he blasts Loki off his vehicle, leading to the latter getting pummelled by Loki. Avengers: Jeremy Renner to Star in Standalone Hawkeye Series, Kate Bishop to Take Over His Legacy.
Not a Fan of Mind-Control (Avengers: Age of Ultron)
"I've done the whole mind control thing. Not a fan."
After getting criticised for underusing Hawkeye in The Avengers, director Joss Whedon tries to compensate for that by making him the moral compass of the group and give him some fine moments. Like that scene on Klaue's ship where Scarlet Witch (Elisabeth Olsen) mind-controls most of the Avengers. Bar Hawkeye, who has already done it once and is not a huge fan!
Meeting His Family
"Fury helped me set this up when I joined. He kept it off S.H.I.E.L.D.'s files; I'd like to keep it that way."
Age of Ultron not only properly establishes Hawkeye as a character, but also makes him the first Avenger to be married and having a family. His scenes with his wife (Linda Cardellini) are heart-warming, and it makes us care for the character even more.
Motivating Wanda To Be an Avenger
"The city is flying, we're fighting an army of robots and I have a bow and arrow. None of this makes sense."
During the action-packed finale of Age of Ultron, Scarlet Witch aka Manda Maximoff is scared and racked with guilt over her inadvertent role in the potential world-ender. It's here where Hawkeye becomes a father-figure she needs, motivates her with a pep-talk, and then leaves their hiding place to fight robots with his bow and arrow. But his pep-talk was an induction session enough for Wanda to be an Avenger!
Saving The Kid At His Own Peril (Avengers: Age of Ultron)
"No, no. I'm fine. Oh, it's been a long day."
Sure, it was Quicksilver (Aaron Taylor-Johnson) who won our hearts by sacrificing his life to save Hawkeye and the kid. But we shouldn't forget that Hawkeye left his safe place to save the kid from getting killed in the first place, knowing that doing so would put him in mortal danger.
Sparring With Black Panther (Captain America: Civil War)
"We haven't met yet, I'm Clint."
Though his role in what is jocularly called as Avengers 2.5, Hawkeye makes quite an impact, first rescuing Wanda from the Avengers facility and then having his moments in the famous airport fight scene. One such standout moment is when he comes to face to face with Black Panther, T'Challa (Chadwick Boseman). Having never met before, Hawkeye, being a gentleman, gives an intro of himself, before being curtly told of T'Challa with an 'I Don't Care' and then they fight. What makes this scene special is it plays well subtly in the climax of Avengers: Endgame where, while taking the gauntlet from Hawkeye, T'Challa calls him by his name. So he remembers!
Trolling Tony Stark (Captain America: Civil War)
"The Futurist, Gentlemen! The Futurist is here! He sees all! He knows what's best for you whether you like it or not."
After being arrested and imprisoned in the Raft, we can totally understand why Clint was pissed off with Tony Stark (Robert Downey Jr), who he feels was responsible for this mess. He goes on to sarcastically call him a 'Futurist' and asks others to watch their backs carefully when he is around. 'Cos he might break it. Also, terrific act here by Renner.
Interestingly, in the below deleted scene from Avengers: Endgame, after Tony Stark dies, it was Hawkeye who first kneels down before the dead superhero, crying, and paying the tribute to him.
Losing His Family to the Snap (Avengers: Endgame)
"Lila, let's go. Lila? Honey? Hey, Babe? Babe? Babe! Boys! Boys! Laura!"
After having skipped the entire Infinity War (along with Paul Ridd's Ant-Man), it feels justified that Endgame begins with Hawkeye being with his family. It looks like his term of house-arrest was over, and he was enjoying some fun time with his family, when the Snap happens and all of them gets obliterated. Except Hawkeye, who is confused and frantically calls around their names but gets no response. Quite a tragic and a powerful scene, as it leads to his path to be Ronin, a murderous vigilante who mercilessly kills bad guys because they weren't Snapped like his family.
Time-Travelling to his Farm (Avengers: Endgame)
"Whatever it takes."
Jeremy Renner is a bloody brilliant actor, and this is embodied well in the scene where he agrees to a test-time-travel back to his farm, when his family were never Snapped. His tearful joy on seeing one of his kids' gloves and later his desperation to see his daughter before the time runs out, makes this a very sad and poignant scene.
Vormir (Avengers: Endgame)
"Okay, go grab your hammer, and you go fly and you talk to him! It was supposed to be me. Sacrificed her life for that goddamned stone, she bet her life on it!"
Endgame is less of Hawkeye as a superhero and more of what he is as a person. Yes, he displays superhero traits in the climax, but the film's best moments were more about him as good man racked with the guilt of losing his family and for killing people as revenge. This is evident in the scene where he and Black Widow goes to Vormir to retrieve Soul Stone where they realise it can only happen if one of them sacrificed themselves. It is a brilliantly crafted scene, as Hawkeye and Black Widow compete as to who is the bigger person, leading to a very tragic outcome. It also establishes their friendship beautifully. Also, a special mention to the followup scene where Hawkeye takes his frustration out on Thor, telling him that they cannot bring Black Widow back.
Jeremy Renner will appear as Hawkeye in the Disney Plus spinoff series based on his character. He turns 49 on January 7, 2020. We wish the Avengers: Endgame Actor a Very 'Marvel'lous Birthday!