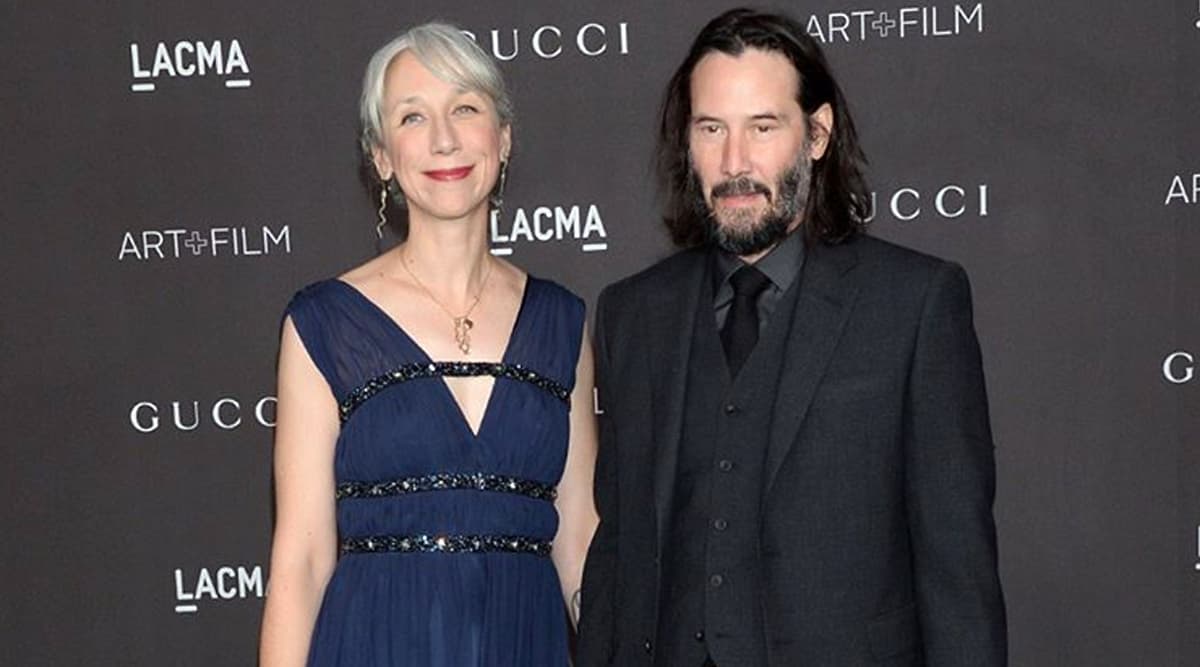 Expect Keanu Reeves to keep his private life extremely guarded. Though he can be officially declared as the international crush of this entire planet (as even men can't stop gushing about him), the John Wick actor is officially taken and we're equally shattered after reading this. For someone who has kept his love life guarded for so many years, it was quite thrilling to see him step out with his current girlfriend, Alexandra Grant for a red carpet event. Keanu Reeves Excited About Matrix 4, 'It's Very Ambitious as It Should Be' Says the John Wick Star.
Reeves looked dapper in his black suit at the red carpet of LACMA Art + Film Gala in Los Angeles, California, while Grant was stunning in her chic blue gown. The couple looked lovely while posing for the media and they continued to hold hands throughout. They were spotted walking outside the event with their fingers still locked in together and the ones who witnessed their chemistry are already raving about great they looked together.
Check out Pictures of Keanu Reeves and Girlfriend Alexandra Grant
"During the cocktail hour, Keanu was spotted with Alexandra and another female friend catching up and chatting. At one point, Alexandra handed a phone to the female friend and asked her to take a photo of the couple," said an eyewitness to ET. The actor's last appearance was with Jennifer Syme but their relationship ended when their daughter was stillborn eight months into Syme's pregnancy. She later died in 2001 and since then Reeves is never really spotted accompanying anyone romantically on the red carpet or otherwise. Keanu Reeves Is a Meme Again, This Time With the Hilarious Mini Keanu.
Earlier in 2018, Alexandra had opened up about her professional relationship with Reeves. "We really like [a] 'can-do' [attitude,]. Some people are kind of dreamers who have a lot of ideas but don't like to get things done. I think we both like to have the idea and get it into the world," she said in her conversation with Los Angeles magazine.