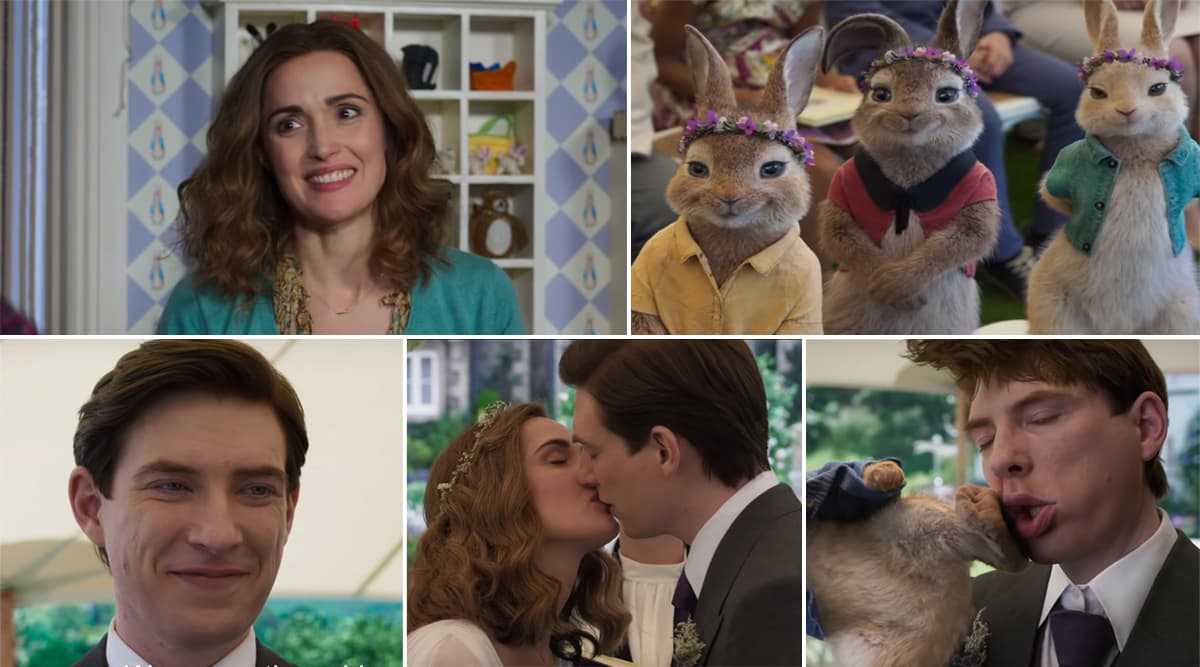 If you are the one who is into animated and cartoon-y films, Peter Rabbit 2 can be on your 'to watch list' next year. The makers of the film just dropped the teaser trailer of the flick and it's all things cute. Returning as the voice of the little and mischievous bunny in this sequel is James Corden. The trailer starts with Peter (rabbit) daydreaming that Thomas is his biological father amid the wedding ceremony of Thomas and Bea. Peter Rabbit Movie Review: This Furry Tale is a Delightful Flick Bound to Entertain Both Kids and Adults.
The trailer takes us on a wild journey where we see Peter (James Corden) attempting to run away from his current life. But when he does so, the little rabbit finds himself amid a world where his mischief is valued. But things further take a twisted turn when his family comes to take him back from the not-so adventurous world where he belongs. Now, the bunny needs to decide between mischievous world vs the family.  The characters in this film are based on the children's books written by Beatrix Potter.
Check Out The Trailer Below: 
What we learned from the trailer is that it seems to be an entertaining treat for both biggies and kids. Apart from James, Domhnall Gleeson, Rose Byrne, Margot Robbie, Elizabeth Debicki and David Oyelowo also star in the sequel to 2018's Peter Rabbit. Peter Rabbit 2: The Runaway will hit the theaters on April 3, 2020.