Priyanka Chopra Jonas made her debut at the 2019 Cannes Film Festival and fans just cannot get over her super-classy, sexy appearance. On day one of the event the global icon walked the red carpet in a custom made Robert Cavalli gown. Yes, she played it safe at the gala affair with her first appearance but still, fans were gaga about her stunning look. But apart from her sartorial choices, there's another thing that has been dug all over again, and it's nothing else but her being pregnant or not. And the reason behind it was the compliment posted on one of her pictures, 'stunning mamacita'. Cannes 2019: Priyanka Chopra Ditches Anything Unusual and Keeps her Debut Outing Very Safe - View Pics.
Priyanka Chopra Jonas' paunch in the Robert Cavalli embellished gown was evident and that once again sparked rumours of her pregnancy. While there were many fans who couldn't stop praising the actress' look, even Octavia Spencer - the American actress dropped a comment that read, 'stunning mamacita'. The word 'mama' should not been taken literally. 'Mamacita' is a Spanish word and the usage is not hinted towards a real mother. The word is referred to any attractive woman. Is Priyanka Chopra Pregnant? These Latest Pics of Nick Jonas' Wife Leave Fans Wondering!
Octavia Spencer's post on Priyanka Chopra Jonas' picture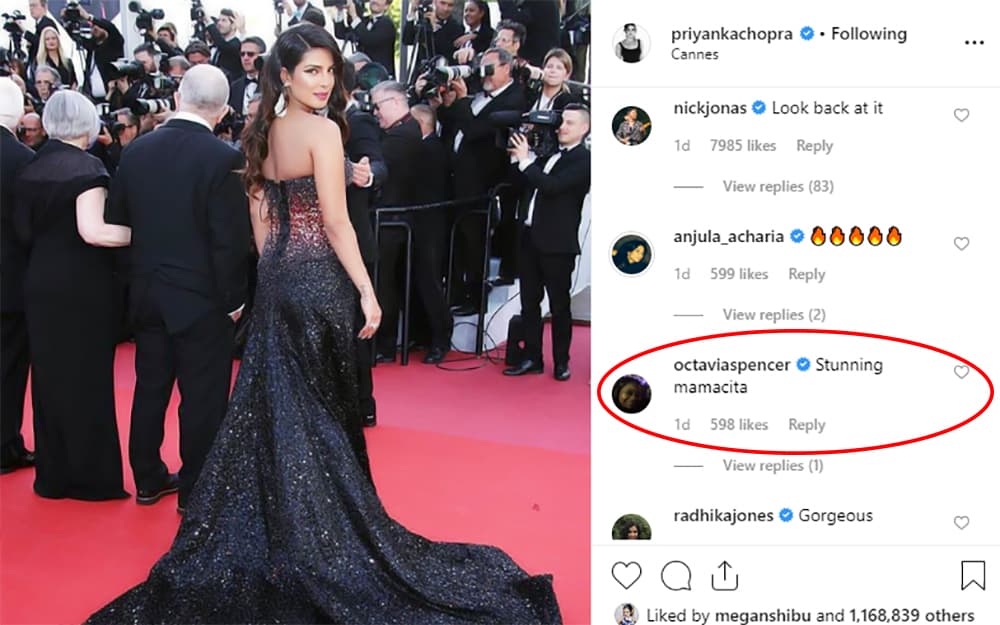 The definition of 'Mamacita' that one needs to understand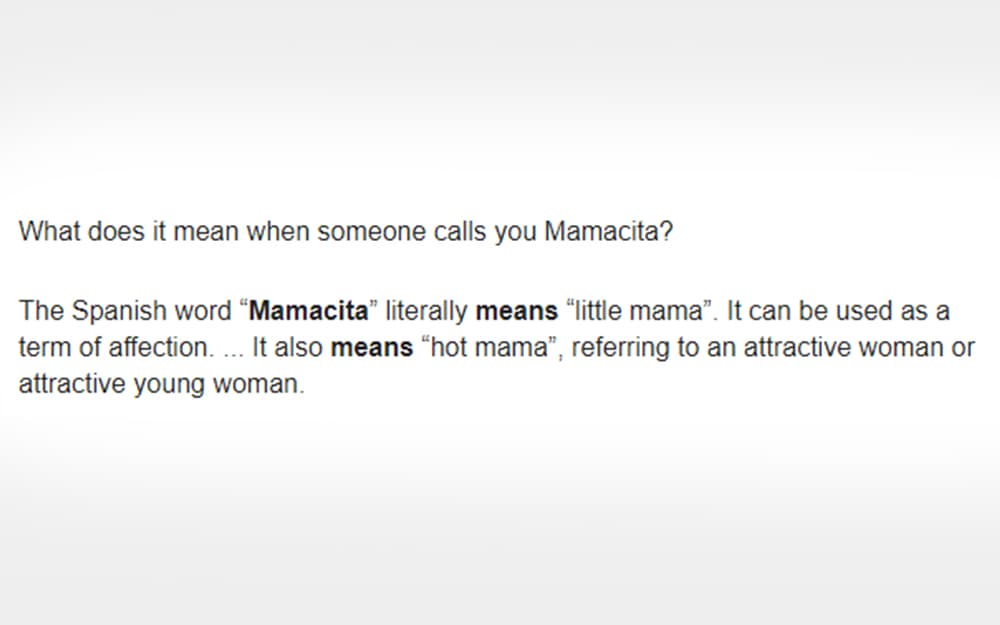 This isn't the first time that speculations about Priyanka Chopra Jonas being pregnant is happening. If you remember, the actress had donned a body-fitting outfit at the New York Fashion Week and that was enough for netizens to go crazy. So folks, hope the word 'mamacita' does not confuse you anymore!
(The above story first appeared on LatestLY on May 18, 2019 03:15 PM IST. For more news and updates on politics, world, sports, entertainment and lifestyle, log on to our website latestly.com).